19 Awesome Things to do in Jacksonville with Kids!
Jacksonville, Florida is famously known as being the largest city in Florida. Luckily, this means there are various things to do for kids of all ages.
Like Orlando, It's packed with fun things for the entire family, including nature parks, beaches, public gardens, museums, and galleries. Since there are so many family friendly things to do in Jacksonville with kids, we thought it would be best to break it all down in a list for you to choose from!
However, certain attractions or places may be temporarily closed or require reservations. Before booking and planning a trip, make sure to ensure their availability. Check out our list of things to do in Jacksonville with kids!
---
Our List of Things to Do in Jacksonville with Kids
Jacksonville, Florida offers a variety of fun and educational activities for families with kids. Here are some of the most popular things to do in the city.
---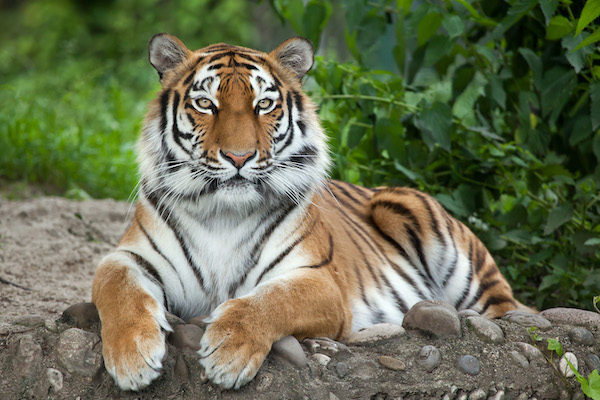 Ranked number 1 of the things to do in Jacksonville is The Catty Shack is a great place to take children who loved big cats such as lions, tigers, and pumas.
It's a sanctuary that donates the proceeds back to the animals, their mission is to provide a forever home for endangered big cats. They also focus on educating the public.
Before planning a visit make sure to check their website for feedings and tours. They are open for self-guided tours every day and give your child plenty of time to explore and view their favorite cats.
---
The Jacksonville Zoo and Gardens is a local favorite. Park visitors can appreciate the 2,000 animals and over 1,000 exotic plants. There are meet and greets where children can interact with many animals such as tortoises, lemurs, alligators, and penguins.
Available for purchase is food to feed stingrays, giraffes, and lorikeets. Every day the zoo hosts special demonstrations with zookeepers to chat about the animal and ask questions. During certain times of the year there are special events that last a few weeks, make sure to check them out!
Make sure when planning and scheduling your trip you check the weather first. Jacksonville is known to have rain predicted, but it rains for only 20 minutes.
Another tip is to go on cooler days, during hot warm days some animals aren't out on display and go inside their shelter to remain cool. However, some animals do have indoor viewing so you're able to see them.
---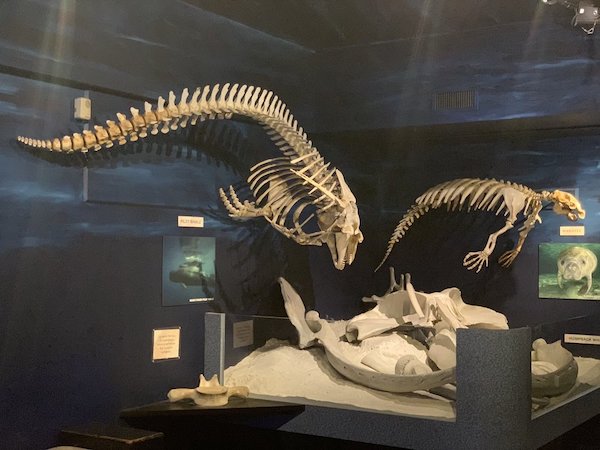 Located on the Southbank Riverwalk, MOSH is one of the city's top attractions. They host various events year-round for children to enjoy such as laser concerts, dinosaur cons, discovery camps, and more. MOSH has something for every child,  no matter the age to enjoy.
A tip is to get there early, right at opening time to have plenty of time to explore and learn about the local history and science. There are various permanent and temporary exhibits that have different themes and are a great learning experience.
---
This museum is dedicated to teaching children of all ages how to learn through discovering and interacting with various exhibits. They promote hands-on learning using role-playing, observation, creative construction, and free play.
Featured are interactive exhibits such as grocery stores, fire and emergency stations, and various play areas for all ages.
It's commonly busy on rainy and hot summer days due to it all being inside, it's important to remember that when planning your trip. They also provide services for field trips or groups and can sometimes be extremely busy or closed on those days.
---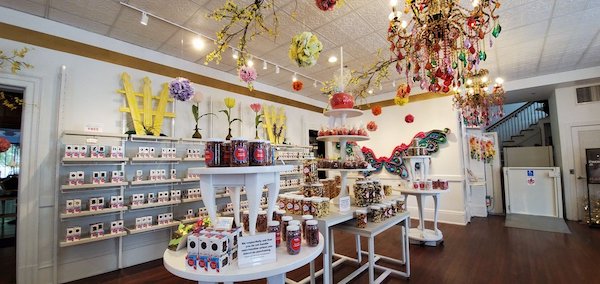 If you're looking for a sweet treat for the kids or looking for a fun activity, Sweet Pete's is famously known as one of the largest candy shops in the country. Formerly visited by Presidents such as Eisenhower, Roosevelt, and Kennedy. It's a great place to take a break and get some sugar and sweets.
Sweet Pete has a fully functional factory that features an interactive gallery, a full restaurant and bar, a dessert bar, a rooftop with beautiful views, and large retail shops. Featured is also an event center that provides catering, birthday parties, and field trips.
The classes they hold for interactive candy-making sessions are great for kids of all ages. During the summer, peak visiting times expect long lines and wait times.
---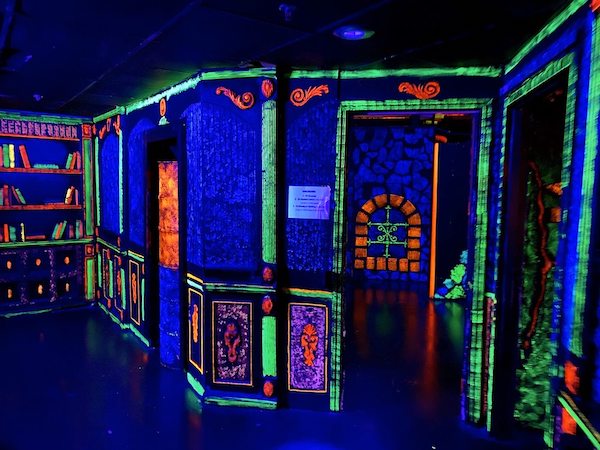 Located near Jacksonville Beach Pier, Shipwreck Island is a great place for kids and adults of all ages. It offers a wide variety of activities and entertainment for everyone, including arcade games, laser tag, go-karting, and miniature golf.
Offering hours of endless fun this is an amusement park that has a mix of everything you can think of. During the summer, there are summer-themed events and new showcases available.
This includes a half a million-gallon wave pool, extreme slides, typhoon lagoon, and  Little St.  Johns River. There are also multiple slides, water cannons, and waterfalls for all ages.
Due to the hot weather in Florida's summer months, it's often quite busy, and be prepared with longer wait times. If you want to beat the heat and relax instead of using the rides there are options to rent daily cabanas that feature discounts on park attractions, complimentary water, private spaces, and more.
---
Found by conservationists in 1971, the Tree Hill Nature Center is a beautiful but simple park that has learning opportunities, beautiful sightseeing, and creates memories. You can spend the day learning about the Florida environment by walking through various gardens, visiting animals, and asking questions.
Tree Hill also features various animals that your kids can meet! This features pygmy goats, owls, chickens, frogs, alligators, turtles, and more. Also features on-site is a museum that includes a hands-on display, animal exhibits, and a Florida exhibit room which is included in admission.
---
Located near the Jacksonville Fairgrounds, the MOCA is the perfect place to visit on rainy days or days to beat the heat. It features galleries and exhibits for every age to enjoy. Exhibitions include watercolor paintings, sculptures, screws, and more. Artists' features come from all around the world.
For kids, there are art camps, activity stations, and interactive exhibits located throughout the  museum. Throughout the summer months, there are events held specifically for kids.
For example, they host summer art camps and art labs that are inspired by STEAM topics and get to take their artwork home.
---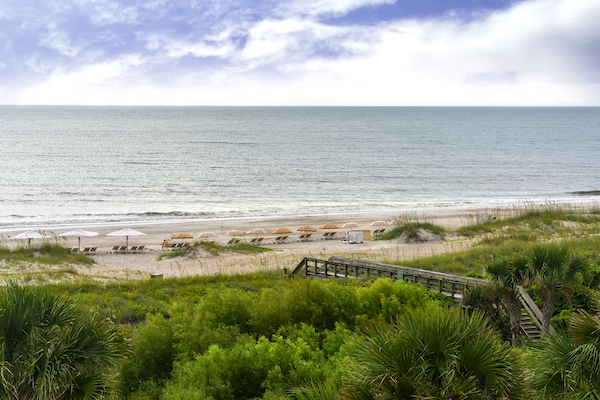 Located near the Jacksonville International Aiport, Amelia Island has more than 13 miles of sandy beaches and beautiful palm trees. When visiting here you get beautiful scenery that seems like you're in the Caribbeans. There are various options for all ages to enjoy different activities.
There are various zones that are available with different activities in each. The best for kids is the Main Beach Zone, it has oceanfront mini-golf, surf and skating part, and beach dining.
The central zone also features mini golfs and shops for all ages. Most beachgoers also get a chance to see various wildlife and Florida native animals and flowers.
---
Creative Grain is an art shop that has seasonal events and workshops that are great for kids of all ages. It encourages creativity, expression, and quality time with the family. A great day activity for a rainy day or a day you wanna stay indoors but still be creative.
There are workshops and events that happen multiple times a year. You're given the option to paint various things and let your creativity run wild.
It's encouraged to bring kids along and get them involved as well. It's great for beginners or professionals to enjoy, most workshops include small freebies such as socks, hot chocolate, or snacks.
---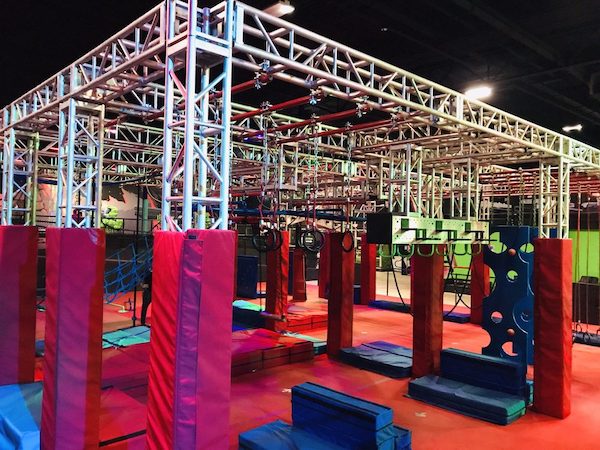 Flight N Fun is the largest trampoline park in Northeast Florida and features various activities for everyone in the family. Locals call it the best bounce place in Jacksonville and provide hours of fun for everyone.
Even though it's mostly known as a trampoline park, there are various activities and things to do. Inside there is air slam basketball, challenge beams, dodgeball, a ninja warrior course, and a classic old-style arcade.
If you're worried about your little ones, there are "Kids Flights" on certain days of the week and certain times that the space is reserved specifically for them.
---
Talbot Island State Park is a nature lover's paradise located just north of Jacksonville, Florida. This pristine barrier island offers a unique blend of pristine beaches, salt marshes, and dense forests that provide habitat for a wide variety of wildlife.
Visitors to Talbot Island State Park can enjoy a variety of outdoor activities, including swimming, fishing, boating, hiking, and camping.
The park features over six miles of white sand beaches that are perfect for sunbathing, surfing, or simply relaxing in the sun.
The salt marshes and tidal creeks offer great opportunities for kayaking and canoeing, while the forests provide ideal habitats for bird watching and wildlife viewing.
The park also features several picnic areas and pavilions, as well as a playground for children. Visitors can also take a self-guided tour of the park to learn about its unique ecosystem and wildlife, or attend one of the park's many educational programs and events.
Whether you are looking for a peaceful escape or an adventure-filled day, Talbot Island State Park has something for everyone.
With its breathtaking scenery, abundant wildlife, and endless opportunities for outdoor recreation, it is one of the most beautiful and diverse state parks in Florida.
---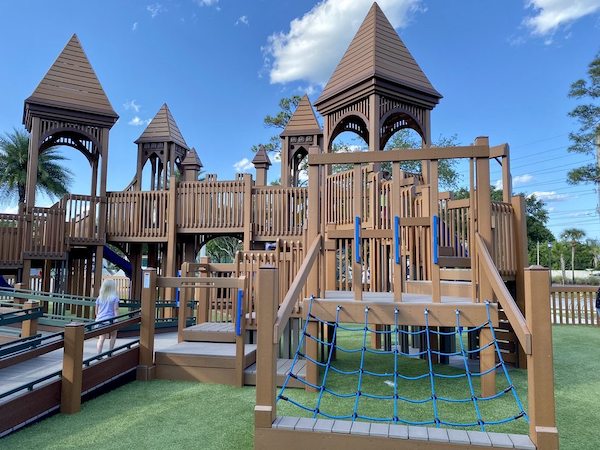 Located near Jacksonville Beach, the south park playground is famously known and the locals consider it the best place to take their children.
It's a small land, however, it offers safe, family fun outdoors and has various activities for all. It's not considered a flashy attraction but it's a great place for kids to burn energy and enjoy the Florida sunshine.
The playground equipment is available year-round, and on warm days there's a splash pad that is opened to cool off. Throughout the park, there are fitness trails that are great for stroller walking and enjoying the scenery.
For older kids, there are courts for tennis, volleyball, and basketball, and there is a skate park that has inclines for younger kids.
---
The Cummer Museum of Art & Gardens is a renowned art museum located in Jacksonville, Florida. Founded in 1961, the museum is home to an extensive collection of over 5,000 works of art, including paintings, sculptures, ceramics, and works on paper.
In addition to its impressive art collection, the museum also features beautifully landscaped gardens that offer a peaceful escape from the city.
Whether you are an art aficionado or simply looking for a unique cultural experience, the Cummer Museum of Art & Gardens is a must-visit destination in Jacksonville.
If you and your family loves art, you will want to add this museum to the list of things to do in Jacksonville with kids!
---
Since 1893, the St Augustine Alligator Farm has been providing visitors with fun activities and educational opportunities to learn more about Florida reptiles. It features natural exhibits, wildlife shows, and educational demonstrations.
Prior to buying tickets make sure to view their website for various events and plan your visit around them! They have events such as raptor runs, creatures, and more.
---
Located a little more than 30 minutes from Jacksonville Beach is "Ready Set Play" an indoor playground that provides entertainment for kids of all ages. It's a great place to beat the heat or rain.
When the kids are playing and having social interaction with others, there is a parent's lounge where you can oversee the children, and have snacks and coffee. The venue has over 3,000 feet and various play structures and areas specifically for younger children.
---
The St Augustine Aquarium is a great day trip while keeping the kids educated and learning all about aquatic animals. The staff is committed to conservation through education and answering any questions that anyone has.
Alongside the aquatic part, there are various activities that include shark teeth hunting, hands-on experiences, shark painting, nature trails, and more. During the summer there is also a summer camp available.
---
Another place that we added to our list of things to do in Jacksonville with kids is Atlantic Beach. Atlantic Beach is a vibrant beach town located in the northeast of Jacksonville, Florida.
Known for its pristine beaches, bustling boardwalk, and charming downtown area, it is a popular destination for families, tourists, and locals alike.
The boardwalk features a variety of restaurants, shops, and attractions, making it the perfect place to spend a day with friends or family. The town also features a number of parks and playgrounds, offering plenty of opportunities for outdoor recreation.
Whether you are looking for a relaxing day at the beach, a fun-filled family outing, or a unique shopping and dining experience, Atlantic Beach has something for everyone.
---
One must-visit destination is Boneyard Beach, a unique and captivating spot located on Big Talbot Island. Your little adventurers will be enthralled by the sight of the weathered oak and cedar trees that dot the shoreline, creating a picturesque landscape.
Encourage them to explore the stretch of sandy beach scattered with countless bleached and twisted driftwood. The area offers a fantastic opportunity for kids to unleash their creativity by building sandcastles and searching for seashells.
---
Things to do in Jacksonville with Kids: The Overall
Overall, Jacksonville, Florida provides a wealth of family-friendly activities that cater to every interest. From the mesmerizing Boneyard Beach to the aquarium, there's an adventure waiting around every corner.
With so much to offer, Jacksonville promises an unforgettable experience for both kids and parents alike.
---
Map of Things to Do in Jacksonville with Kids
---
Frequently Asked Questions about Things to Do in Jacksonville with Kids
What to do in Jacksonville with kids?
Museum of Contemporary Art Jacksonville
Kayaking on St. Johns River
Ritz Theatre and Museum
Shopping and art walks in downtown
Jacksonville-Baldwin Rail Trail
Jacksonville Beach
Historic Riverside and Avondale districts
Huguenot Memorial Park
When is the best time to visit Jacksonville?
If you want the best weather and least amount of tourists, visit Jacksonville between March-May and September-November.
---
If you enjoyed our list of things to do in Jacksonville with kids, you might also like:
DESTIN FLORIDA ATTRACTIONS YOU'LL LOVE- [10 SPECTACULAR] THINGS TO DO IN DESTIN FLORIDA
---
Pin for later – 19 Awesome Things to do in Jacksonville with Kids!