21 clever travel hacks to make your holidays easier! [2023]
If you're thinking about international travel again, post Covid, you might be a little concerned wondering what's changed and how difficult it might be to get the best deals, and get where you can go with ease.
I've taken a couple of international trips now and honestly, I feel like I've lost a bit of my travelling mojo. I was a little nervous about all the prep, and even getting around by myself.
That's not like me, but as we venture out into the big wide world again, we're a little unsure of what to expect.
Update: they went swimmingly! Here is my latest post on awesome things to do in Bangkok and my fun and fascinating Nevada road trip from Las Vegas.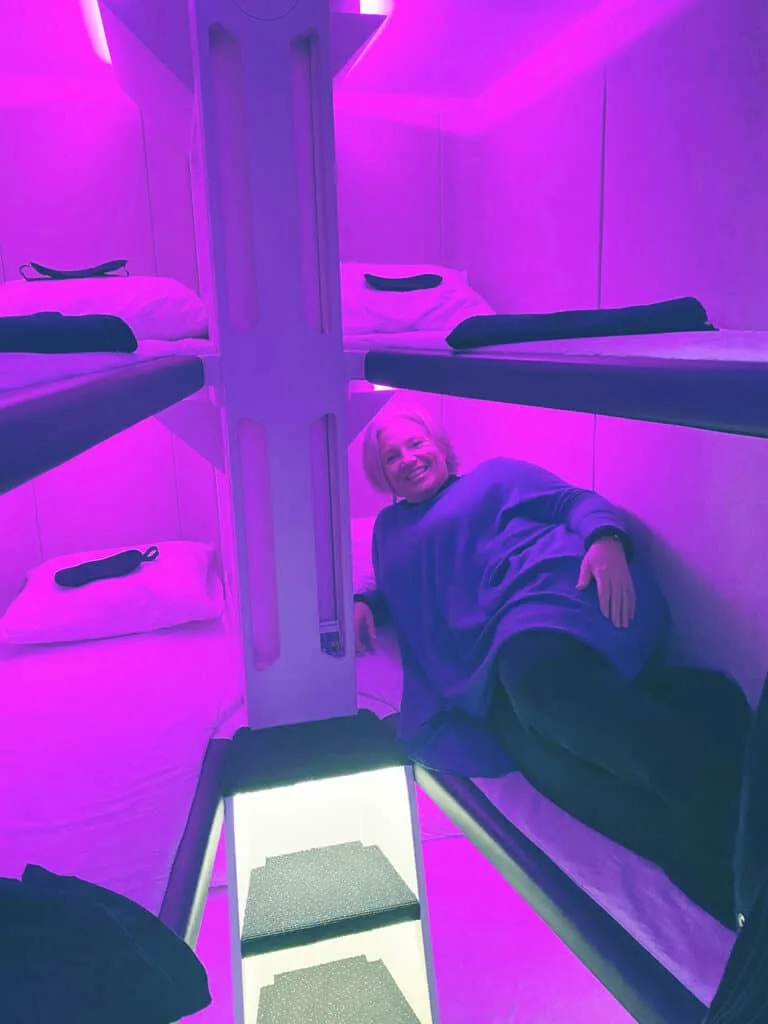 So I've put together this list of great travel hacks (also known as travel tips) and I'll keep adding to them as more things occur to me, or I hear about some cool little travel tip you might want to know about.
This post contains affiliate links. That means if you make a purchase I will make a small commission at no extra cost to you.
Use an Air Tag to keep track of your luggage
We've all read the horror stories of luggage not arriving when you do, so I've just bought myself an Apple Air Tag to put inside a zipped pocket of my luggage, which I can track via Bluetooth on my iPhone. This will allow me to see where my bag is through the Find My Phone app, in the same way I can track my husband!
While it might not ensure your luggage actually arrives, at least when you fill out your form you will know where it is and is the best way to get some action. And yes, Lufthansa and Air New Zealand have now said we can use them.
Take a photo of your suitcase
Because everyone has a black suitcase (not me!) if it goes missing, it's pretty hard to describe on the form that you'll need to fill out at the airport when you arrive and find yours is missing.
Taking a photo of it, including any identifiable markers (like a pom pom of a brightly coloured ribbon) will not only assist you if you are allowed to go and search yourself, but can be added to the form for faster identification when someone else is trying to find it.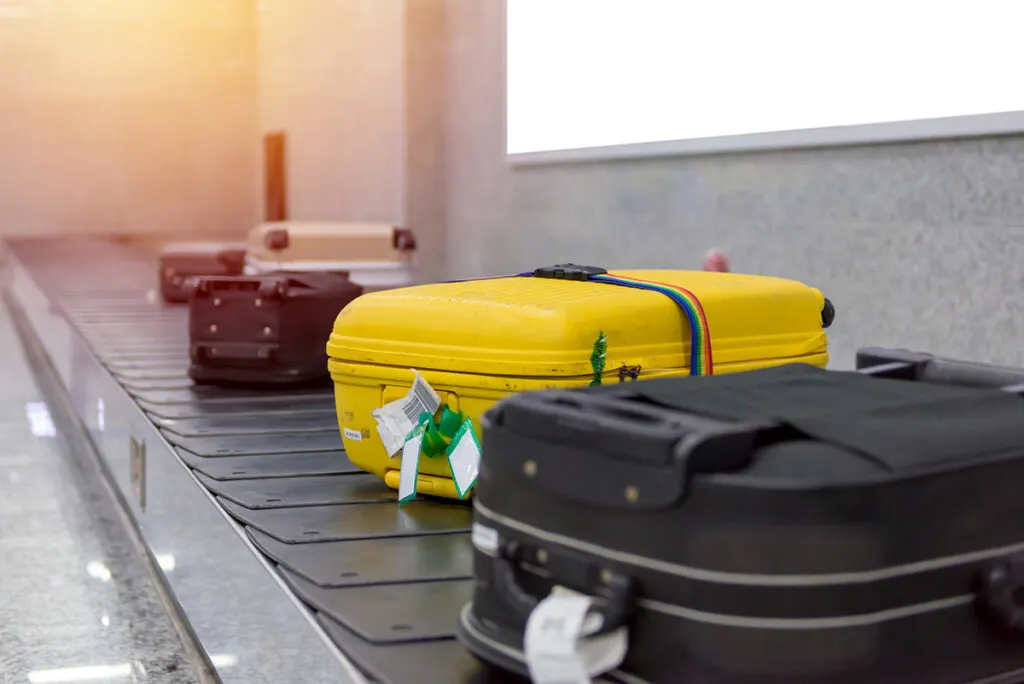 Photo of passport on phone + email yourself
This is one of my best travel hacks: take a photo of your passport photo page and keep it on your phone. Tap the heart (if you have an iPhone) and it will save to your favourites album in your Photo Library, making it easy to find.
This is helpful not just if you lose your passport, but if you also need to email your photo ID anywhere at any time. Having a copy of your passport is also a great way to show your ID while you're out and about.
Book accommodation to block out dates
I got a bit of jip for this when I posted it on my Facebook page, but here's a clever travel hack: if you are wanting to go to an event but are not sure what dates it will be yet (like say, King Charles III coronation, or the next Olympic Games) but you have a bit of an idea, you could go to hotel booking websites like Booking.com and reserve hotel rooms across a few weeks.
Make sure you book rooms with free cancellation, and when the dates are announced, you can cancel the ones you don't need.
Be sure to book in small chunks though, as if you book for the whole month in one booking, you can only cancel the whole month and your week might not then be available.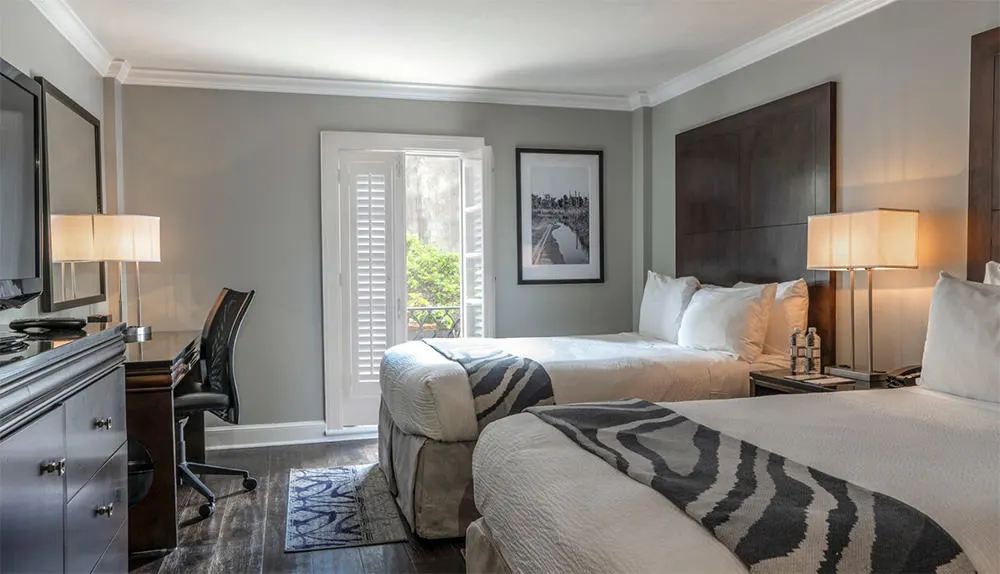 Adding a bag to your booking
This has now become one of my top travel hacks, after I found out by experience:
The other day I was flying domestically and when I got to the airport I realised I'd booked seat only, no bag. I could add a bag at the Air New Zealand check in kiosk for $45, but instead opened the Air New Zealand app on my phone and added a bag there for $20.
Buy skip the line tickets
Time is short when you're travelling so don't waste time standing for hours in queues to get into attractions you want to see, instead pre-book your tickets online and skip the line when you get there and right to the door.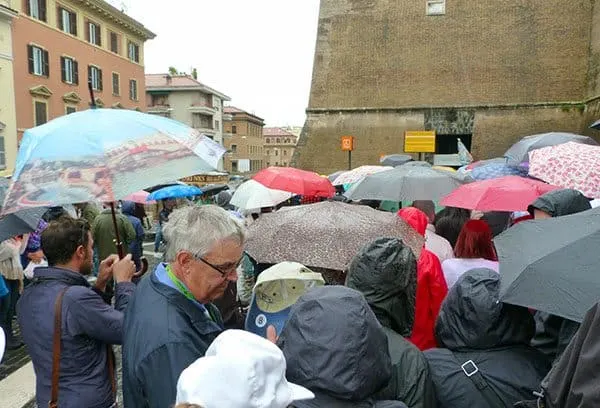 Book window and aisle seat
When hubby and I are flying to the US we select the window seat and the aisle seat, leaving the middle one available. However note: you can't do this yourself in your "manage booking", you either need to book your flights separately or phone them and ask nicely if you can have those two seats.
People booking their own seats won't choose the middle if they don't have to. And if someone is sitting between us, you can offer one up – or not!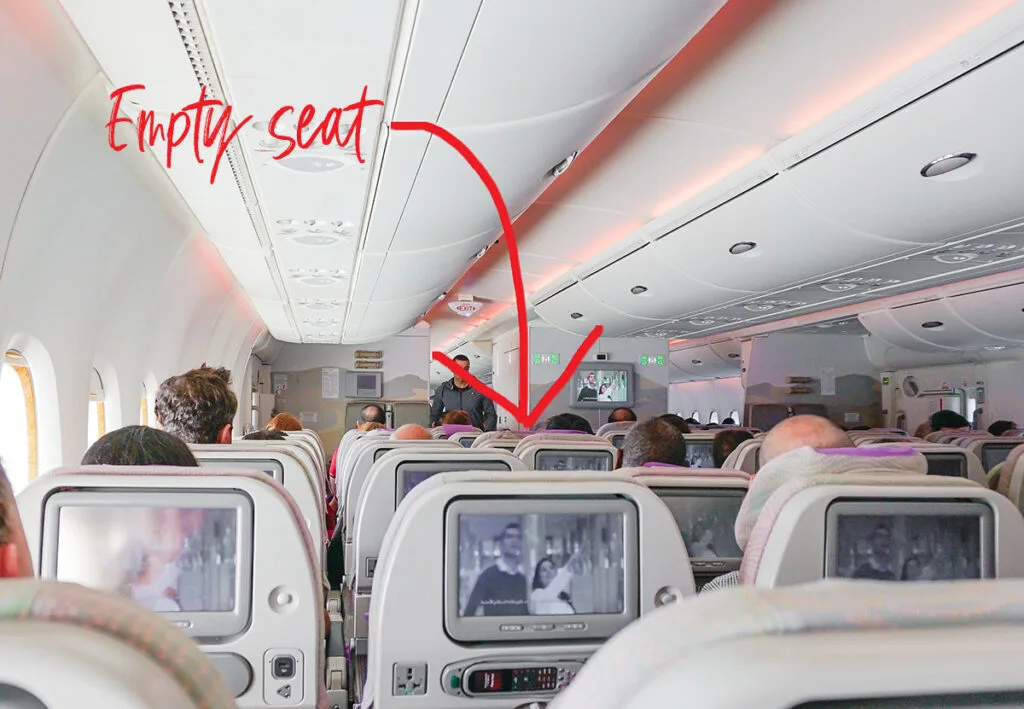 Use a travel agent
I didn't take my own advice, instead booking online for my next trip, but I had a friend tell me just the other day that they used a travel agent who were able to find more flights than we, the public, can find online. AND they found the best price – it was cheaper than they could find online.
Update: I have booked a complicated itinerary at Christmas time through Hong Kong to Europe and back via New York and the Cayman Islands. I used a travel agent who was patient enough to come up with lots of variations to choose from.
Get best rate on hotels by going direct to hotel website
When you do a search for hotel prices, don't just rely on the big hotel booking sites. Also log into the hotel website and check the dates. Not only will it be cheaper (most times anyway), but it also means more money in the pocket of the hotel than the big online travel agents.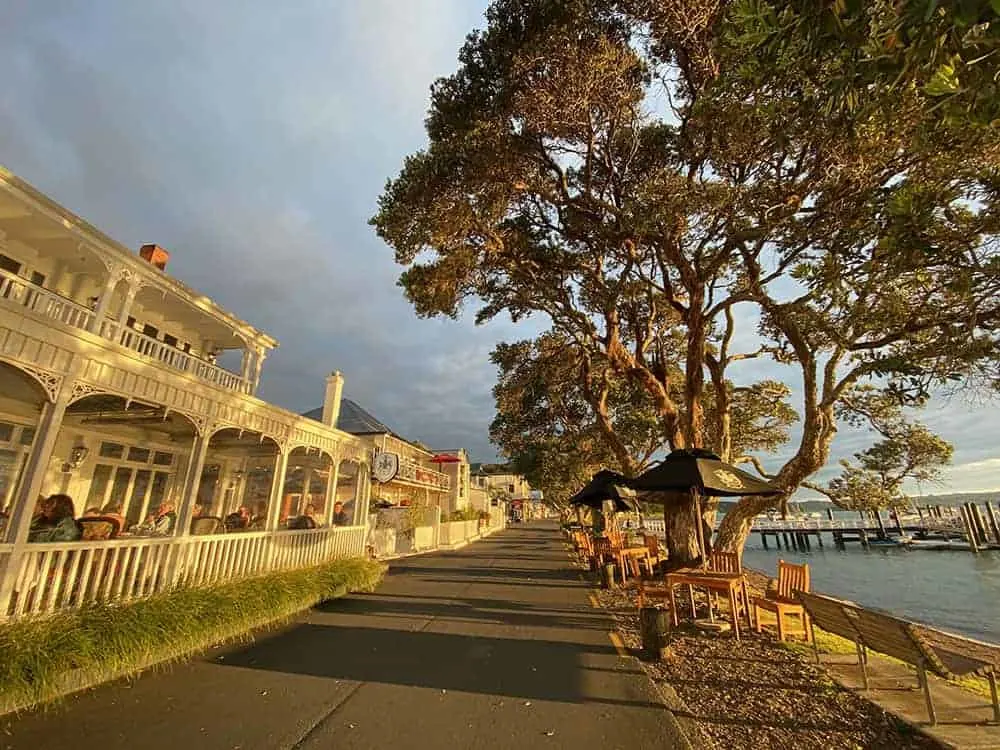 Buy foreign currency at Travelex
In New Zealand our banks no longer sell international currency. (Actually I think Westpac might still sell currency). So we need to buy our dollars and euros and pesos and lira from Travelex, but then have it sent to the airport to pick it up there airside. Airside means through customs.
Another tip is to just draw out local currency when you arrive in a new city. I'm never taking too much cash with me, so a couple of cents extra on the exchange rate – even if using an airport ATM, is neither here nor there. I just use ATMs while I travel and get chunks of cash out at a time to save on the bank fees.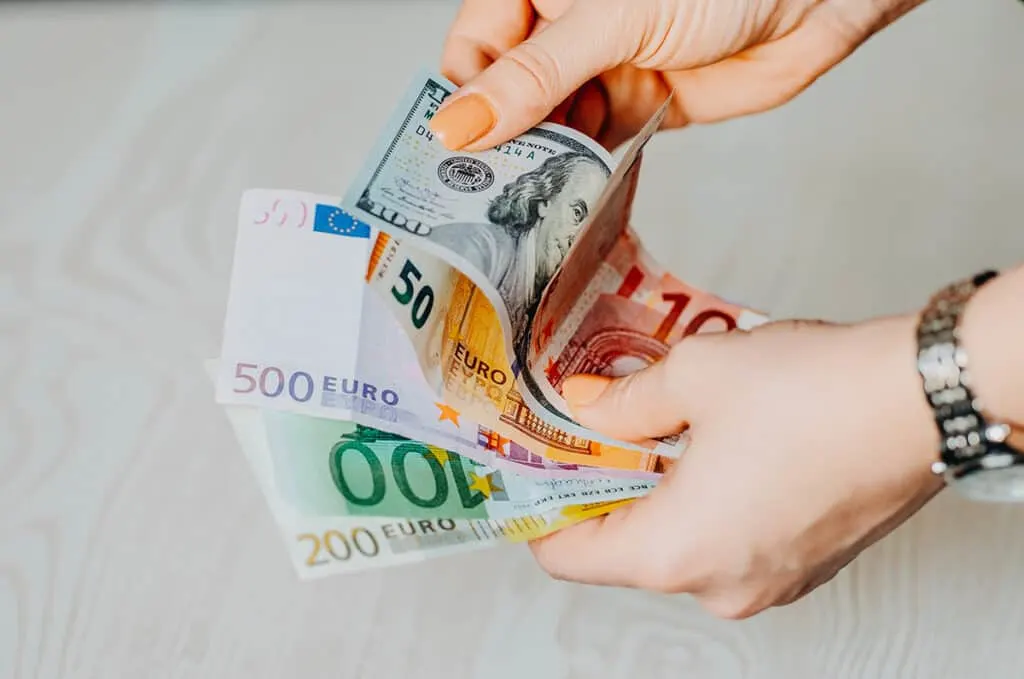 Inform your bank you are travelling
Just send a quick message online in your banking app, to let them know your travel plans and which countries to expect to see transactions coming through from, so they don't block your card on your umpteenth purchase!
Use a Wise card when overseas
I have heard great things from fellow travellers who get a Wise card and load foreign currencies on to it. You can use it as a debit card when overseas, and you can shift currencies around on it if you didn't spend all your Euros but now you're in the States, for example.
Avoid Uber surge pricing
I discovered this the other day, I got ready to leave for the airport and allowed my usual 10 minutes for an Uber to arrive. The price had surged from the usual $47 to $147!!
I was alarmed, but I also have the Ola app so switched to that and got the ride for $58. Turns out it would have been the same driver whichever company I booked with.
He told me that if I checked again a few minutes later it would have gone back. Sure enough, as we were driving along I did just that and it was back down again. So the tip is always have a second ride-share app on your phone to double check those surge charges!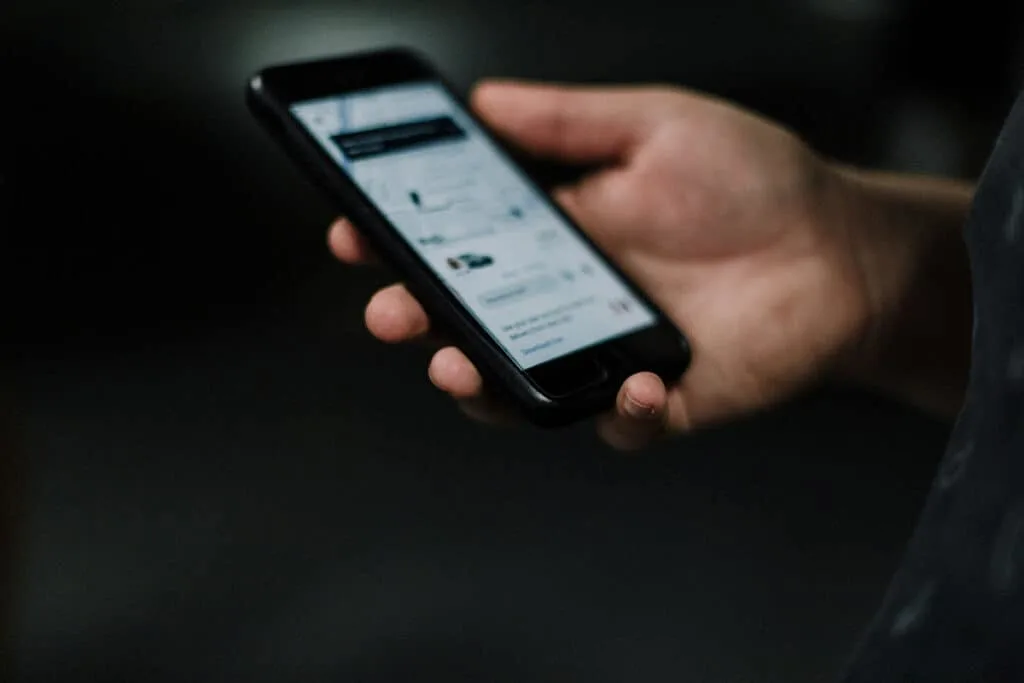 Take to Twitter
If you have a travel problem which you can't seem to resolve and you've emailed and maybe been on hold on the phone for days, take to Twitter. Their social teams seem to respond faster than the phone, and they also don't want the negative publicity oftentimes.
Getting around a new city
In a new city I like to get a Hop On Hop Off bus pass for 2 days. The first day I go round to get my bearings and figure out where I want to come to. Then the second day I use it as my means of transport as it's an easy way to travel from A to B to C.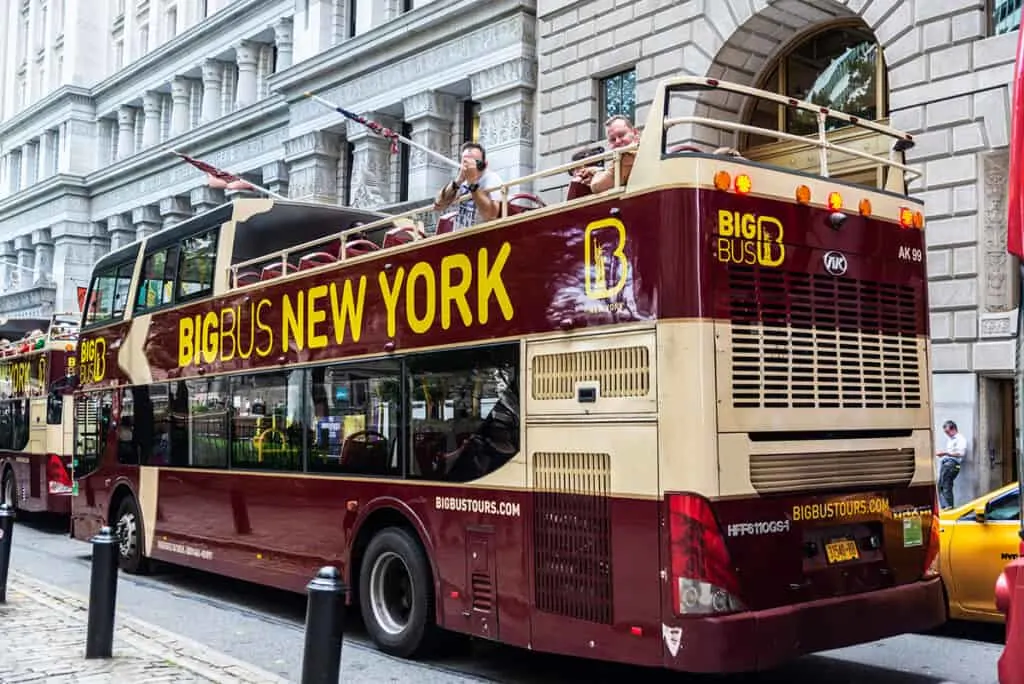 Get the best deals via mailing lists
Sign up for airline and travel agency mailing lists to be first to know of great deals. Also destinations or tour companies or hotels. That way you'll be able to snap up a bargain before they sell out and save a lot of money. Hopefully!
The reason is they buy in bulk and then bundle accommodation and flights together for a better price than you'd be able to get if it booked all individually.
Become a Frequent Flyer
There's a method in the madness of why airlines have Frequent Flyer programs, it keeps us insanely loyal! I have a trip to Thailand coming up and while Air New Zealand doesn't fly there, it will get me close, so that is my preference as I hold onto my Gold status by the skin of my teeth.
Meanwhile I also accumulate my Air New Zealand airpoints on my credit card balances and that's enough to get me a free flight domestically every couple of months or so.
Take a water bottle
But remember to empty it before you go through airport security. However once through, fill your empty water bottle up at water fountains and don't pay for water on your travels, using free water in hotels and malls.
Also, don't drink the tap water if you can help it. Certainly not in Indonesia and not even in Rarotonga. Make sure it's drinking water you are filling your bottle with.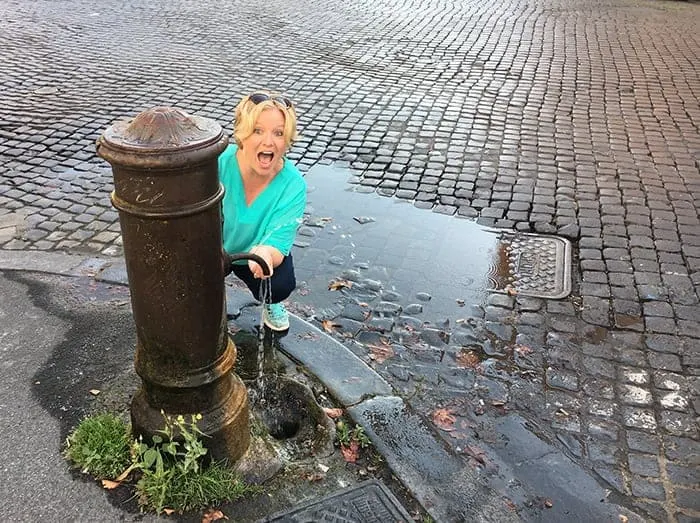 How to whip through airport security
I never wear a belt when I travel. In fact, I rarely wear a belt anyway – preferring pull up pants! But to have the least stressful time getting through airport security, wear easy to remove shoes, or none with metal in them. Airports in the US will require shoes off, but in New Zealand you only need to remove them if they beep, and I make sure mine don't!
I don't wear chunky jewellery, I have my laptop ready to pull out of its zip case, and these days I don't even bother removing my lipsticks, as the X-ray staff seem to know. On saying that though, in Fiji they were super strict last time I was there and you HAD to have a plastic baggy for them – which they did not provide and as I was only transitting through, I had no Fijian currency to pay $1 and buy one! Fortunately I was able to squeeze them into a colleague's plastic bag.
Beware hidden luggage costs
Cheaper airlines might look like the best option, but often they're too good to be true once you add on the extra fees. You'll pay more for luggage, more for your seat, more for food, and don't even think about watching a movie on your long flight!
I'm a fan of Southwest Airlines when flying through the US as they are a budget airline, but also have a free bag for each passenger which means they offer a good deal on cheap flights. I wrote a post about tips for travelling on Southwest as they don't issue seat numbers so you need to know some hacks!
Check WayAway for cheap flights, and make sure you compare Southwest. They're not found on lots of aggregator websites.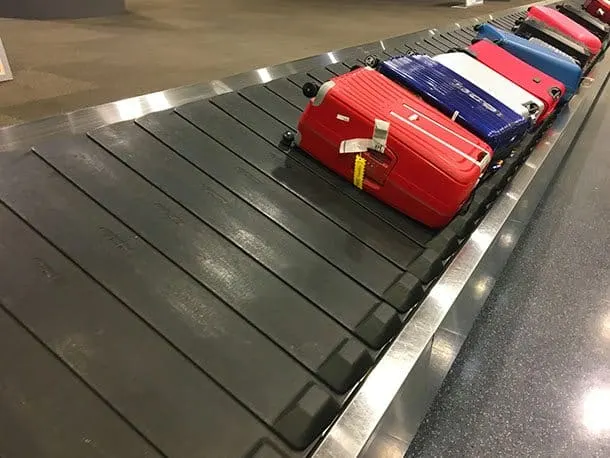 Book the sleeping pod
From 2024, you will be able to book about four hours in Air New Zealand's new, patented, sleeping pod on their longest flights. These bunk beds can take six people at a time and you book them alone with your regular seat.
Here's a tip: if you're travelling with a friend/partner, book them at separate times so you also get two seats to yourself for another four hours while they're taking a nap.
More travel tips and hacks
I like my creature comforts for what to take when travelling economy on a long flight. This post lists my must-haves to put in my cabin bag to ensure I can tuck down and get a little sleep and avoid jet lag.
Plus I've written this post on my best tips for packing light. How to take a trip without too much luggage, the rolling v folding debate and whether it's really true that rollers can fit more in.
This post is great if you a reeeeally long flight. Like the new one from Auckland to NYC: 17 things to do on a 17 hour flight. It'll break it down into bite size chunks to get through.
This post is filled with great travel hacks for family travel, from how to pack for each person, to things to do to keep everyone happy.
And I love this post with 52 fun games to play on a road trip or just on family games night!
And finally, if you want some packing lists for what to actually take with you, or my packing list for an island holiday, or my packing list for a cruise, I have written these packing lists. You can also download my ultimate packing list for free, just by signing up to my newsletters, and then print it out to make sure you don't leave anything behind.