5 Places to Travel Without a Passport This Summer

Sally French

International travel is currently booming. The number of U.S. travelers who left for international destinations this April was 10.6% higher than in April 2019, according to data from the Commerce Department.
For folks who don't have a passport, it might be too late to join the international travel palooza. The State Department estimates standard passport processing times at 10 to 13 weeks. And expedited processing can take seven to nine weeks. Even if you have a passport, check the expiration date because some countries require passports to be valid at least six months beyond your trip dates.
Whether it's too late or too costly to consider international travel, there are still plenty of places to travel without a passport.
Here are five places to go without a passport this summer.
1. Puerto Rico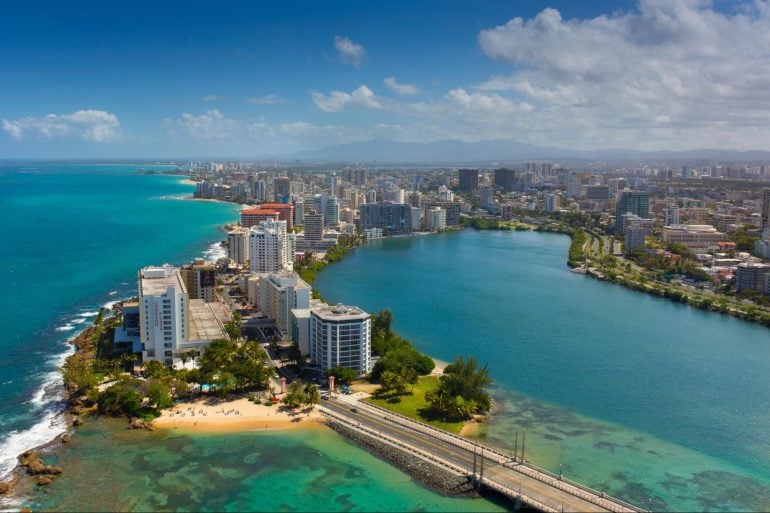 San Juan, Puerto Rico. (Getty Images)
During the COVID-19 pandemic, Puerto Rico took off in popularity for both leisure travel and remote work. 2022 was its strongest year in tourism history, generating roughly $8.9 billion in tourism revenue, a 39% increase over the previous 2019 high, according to Discover Puerto Rico, the territory's tourism board.
Visitors can enjoy beautiful beaches, experience delicious culinary adventures and attend numerous summer festivals, such as El Festival de las Flores and Festival del Mojo Isleño.
2. California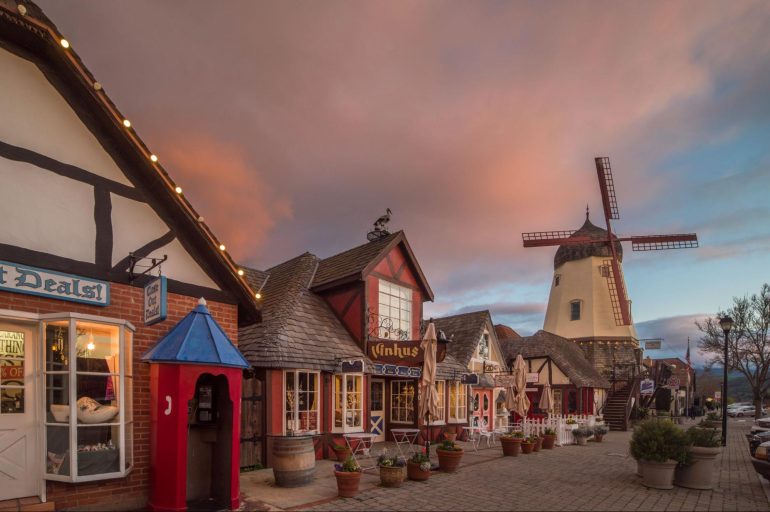 Solvang, California. (Getty Images)
For a taste of Europe without a passport, head to Solvang, California. Also known as "The Danish Capital of America," Solvang is famous for its thatched roofs, traditional windmills, Scandinavian handcrafts, museums, restaurants and shops.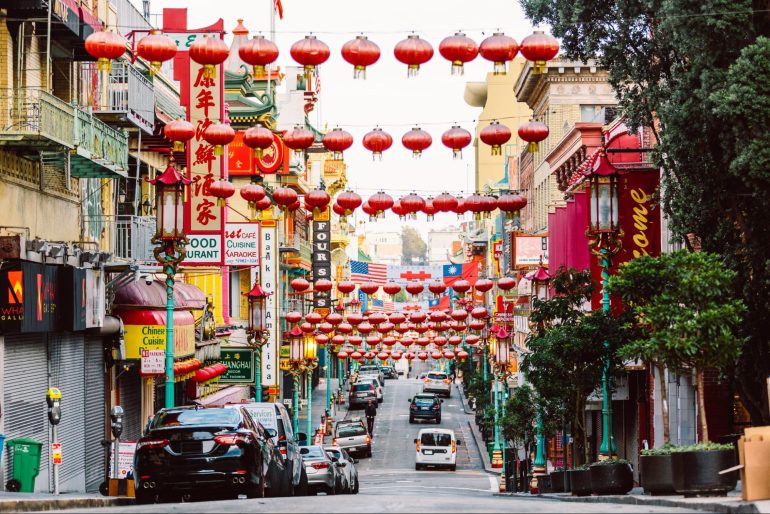 San Francisco's Chinatown. (Getty Images)
San Francisco is home to the country's oldest and largest Chinatown. Tourists can meander down Grant Street, framed by the iconic Dragons Gate, and visit the China Live marketplace or the Red Blossom Tea Company.
3. U.S. Virgin Islands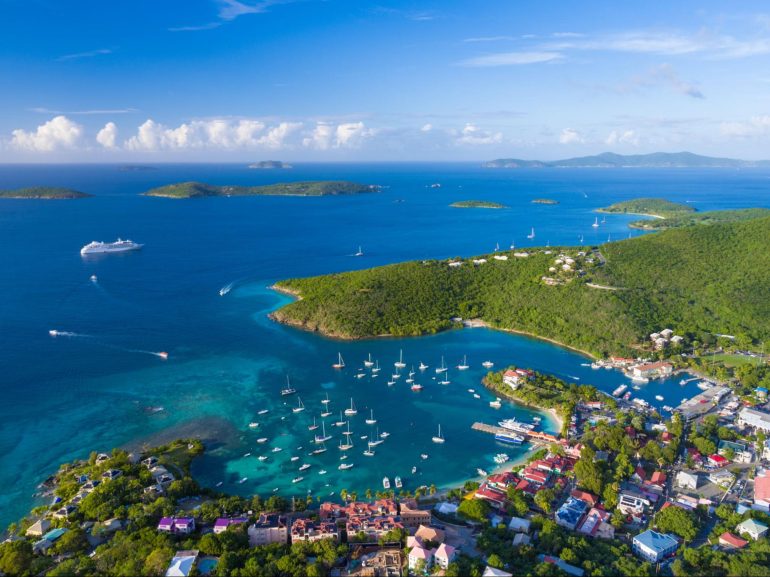 Cruz Bay, St. John in U.S. Virgin Islands. (Getty Images)
The U.S. Virgin Islands have been an official U.S. territory since 1917, so a passport is not required for U.S. citizens arriving from Puerto Rico or the U.S. mainland.
This Caribbean destination consists of three islands — St. Croix, St. John and St. Thomas. Each is among the best tropical places to visit, not just for its breathtaking beaches, but for its culture and history.
This summer marks the 69th year of the St. John Celebration — three weeks of food festivals, boat races, parades and more on the island of St. John. It begins on June 10 and encompasses Emancipation Day, a local holiday on July 3 commemorating the abolition of slavery.
4. Florida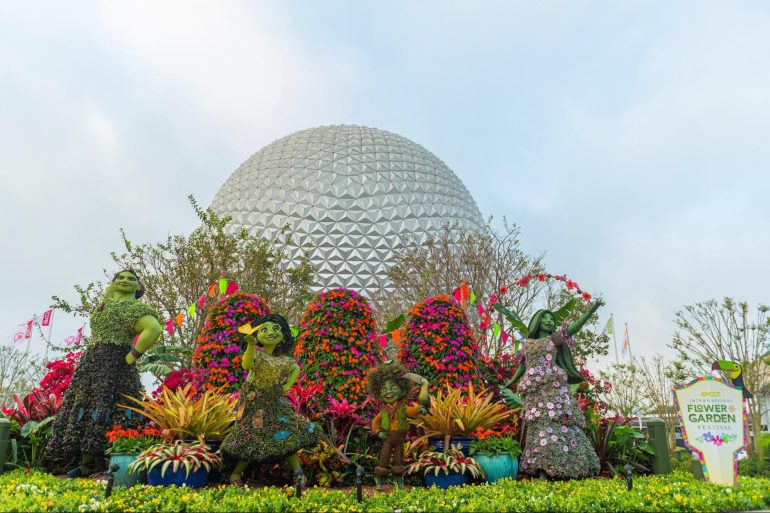 The 2023 Epcot International Flower & Garden Festival runs through July 5, 2023. (Photo courtesy of Disney)
Orlando, Florida hosted 74 million visitors in 2022, making it America's most visited travel destination that year, according to Visit Orlando, the destination's official tourism association. Perhaps the fact that Disney World is cheaper than Disneyland has something to do with it.
If you're into a relaxed island vibe, consider Florida's southernmost point, Key West. According to Hotels.com, average hotel prices in Key West between June and August are 15% lower this year than last year. There are hotel deals in the northern part of the state too. Room rates in Panama City are averaging 10% cheaper this summer versus last.
5. Hawaii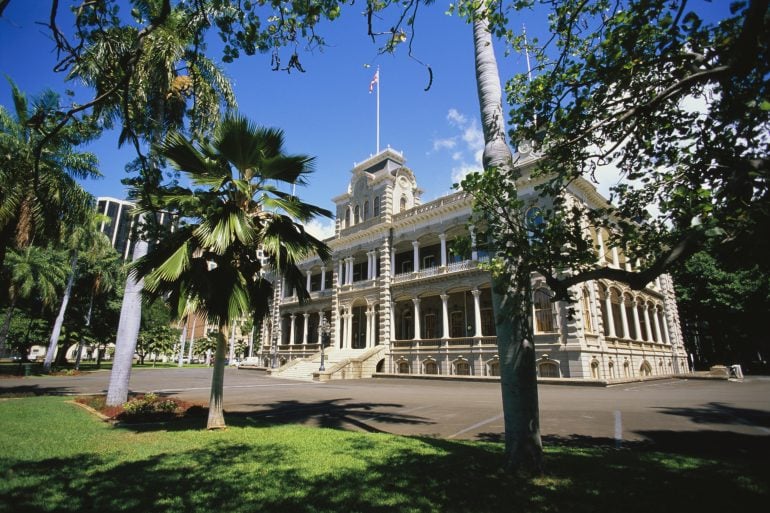 Iolani Palace served as the official royal residence until the overthrow of the monarchy in 1893. (Getty Images)
For folks looking to experience a new culture, consider Hawaii, the only U.S. state with two official languages.
Visit Oahu's Polynesian Cultural Center, which offers cultural presentations including lauhala weaving, poi tasting and an evening luau that pays tribute to Hawaii's last ruling monarch, Queen Liliuokalani.
Hawaii tourism is making a comeback. The number of ​​visitors arriving to the Hawaiian Islands this March was up 14.2% from last March, according to the Hawaii Department of Business, Economic Development and Tourism.
Do you need a passport to fly in the U.S.?
You don't necessarily need to flash a passport at U.S. airport checkpoints in order to travel, but adults ages 18 or older do need some sort of valid identification. Other valid forms of identification include:
Border crossing card.
Department of Homeland Security trusted traveler cards (Global Entry, Nexus, Sentri, Fast).
Permanent resident card.
Driver's licenses or other state photo identity cards.
And as of May 7, 2025, state-issued IDs or licenses must be REAL ID compliant when used at airport checkpoints. If your license isn't compliant by then, the Transportation Security Administration will accept other forms of valid identification — including passports.
The article 5 Places to Travel Without a Passport This Summer originally appeared on NerdWallet.