Bijli – Yesterday and today
At the point where two mighty rivers Ganga and Gandak converge, Asia's largest cattle fair takes place – the Sonepur Mela. Although it was established long ago under the Mauryan Empire, Sonepur Mela continues to attract people from all over even today. Thousands of people gather each year to engage in the livestock trade, which sometimes even includes elephants. Although illegal, the sale of elephants in the Sonepur Mela is popular and is done through an underground network, making these majestic giants available for various commercial purposes.
One of these elephants marketed as mere merchandise was Bijli. She was sold to a man from Agra, Uttar Pradesh, who then used Bijli as a begging elephant. Separated from her wild herd at a young age, and brutally tamed, Bijli's spirit had been shattered. She obediently obeyed her captor's commands as she drove down hot tarmac roads. The great pachyderm survived only on dry grass, the only food its owner could afford on the meager income that came from Bijli's begging.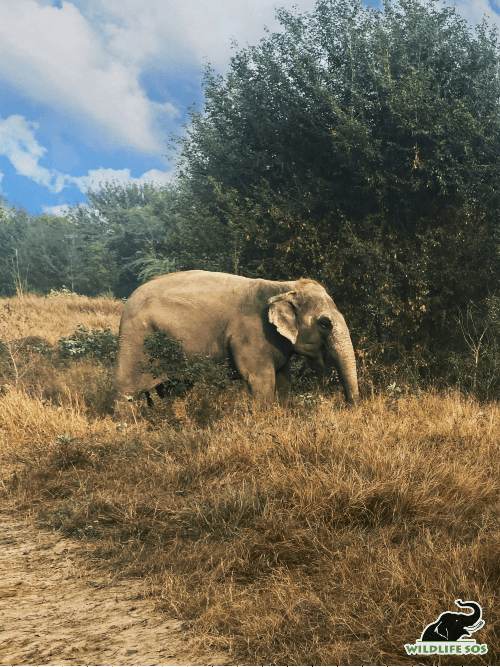 Bijli's sordid story took a turn for the worse when she was the victim of a tragic road accident. The already frail pachyderm was hit by a large truck, the impact of which left him with an injured rear leg and a loose joint. Weak and malnourished due to insufficient food, Bijli was found in critical condition.
Yet the universe works in mysterious ways. Bijli's collision with the truck placed her under the responsibility of the Forestry Department and Wildlife SOS who acted quickly to rescue her. In 2010, after three decades of abuse, Bijli was rehabilitated at the Wildlife SOS Elephant Conservation and Care Center (ECCC) in Mathura to receive the lifelong veterinary care she needed. Bought from Sonepur Mela for a life of begging, Bijli experienced captivity and trauma that marked her mental and physical well-being. His rehabilitation at ECCC marked a new dawn in his life that would help him heal from his cruel past.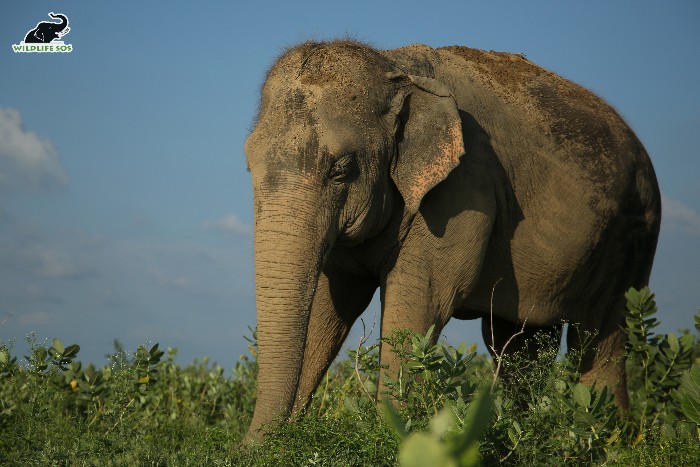 When Bijli arrived, our main priority was to make sure she was healthy enough to live her life in peace and comfort. She received regular medicated foot baths for her torn pads. She was also put on anti-inflammatory treatment for her injured limbs. Bijli's carer was by her side, making sure she had someone she could always rely on.
With Wildlife SOS, Bijli experienced nutritious food for the very first time in her life. She was given a specially formulated diet of fresh fruits, vegetables, green fodder and nutritious porridge. Bijli's eyes lit up as she savored the explosion of flavors ranging from watermelon to bananas. It also allowed her to regain her strength which had diminished due to the insufficient diet of dry grass she was receiving.
Today, Bijli's health is stable. She receives multivitamins to ensure that her condition remains under control.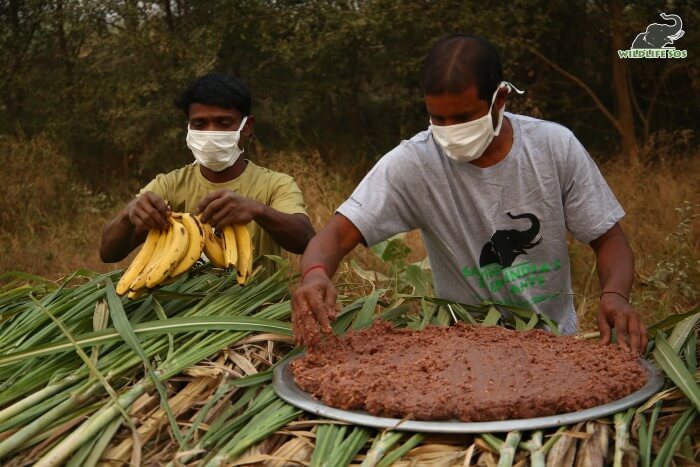 As she continues to heal, her true self shines bright. Over the years we've discovered that Bijli is a calm elephant with a hidden, playful side that only comes out when she's most comfortable. Her love for water is evident as it is impossible to keep Bijli away from the pool in her enclosure. She likes to play in the pool for hours, splashing water on herself and sometimes even on others!
To keep her cognitively and physically stimulated, Bijli's enclosure is punctuated with a multitude of enrichments. His favorite enrichment is the drum magazine. Every day after her daily bath, Bijli can be seen hitting her drum with such force that all the dates stuffed into the drum fall out! As she feeds on her snacks, she even allows her friend Laxmi to sneak in a few bites without having to do any work!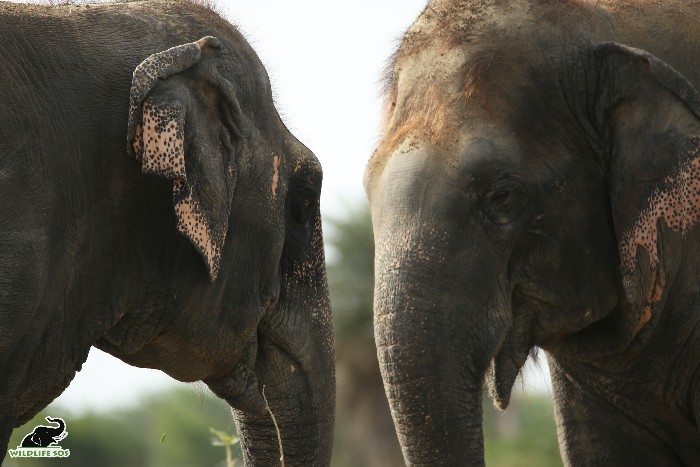 Laxmi and Chanchal have been constant companions for Bijli, and the close friendship between the three pachyderms has been the true elixir for Bijli's recovery.
Chanchal came to ECCC two years after Bijli. Having also suffered a collision with a truck, Chanchal was reeling from trauma similar to that of Bijli. The two pachyderms immediately connected with each other, forming an inseparable bond. Chanchal has a fierce personality and acts as a protective matriarch for Bijli, who is quite laid back herself. Of the three, Laxmi is the most mischievous and makes sure she keeps Bijli on her toes! According to her caregiver, Bijli is the one who forms a balance between the extreme personalities of Chanchal and Laxmi. This friendship rejuvenated the inner strength of Bijli, who needed a lot of healing.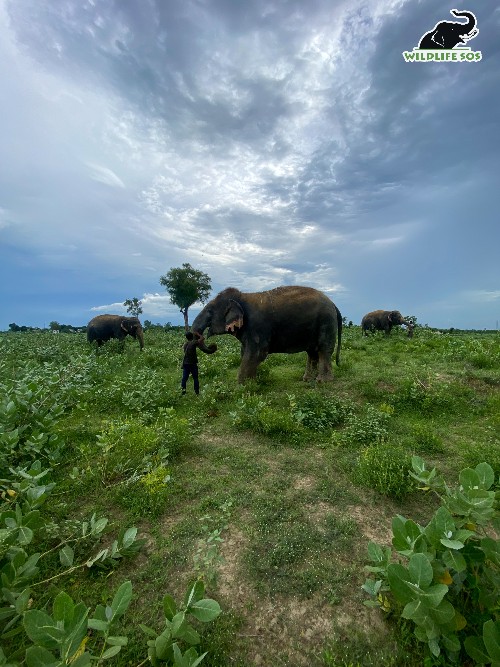 The three elephants take their daily night walks together. Bijli often lags behind – the accident she encountered permanently impaired Bijli's gait, and chronic arthritis and degenerative joint disease slowed her pace. But Laxmi and Chanchal make sure their friend is never left behind.
Bijli has now been in the care of Wildlife SOS for over ten years! Today, she is far from the sweet, broken elephant we first found – she is now much stronger thanks to the constant love and veterinary care she receives at ECCC.
If you would like to support the upkeep of rescued and rehabilitated elephants like Bijli, please click here.