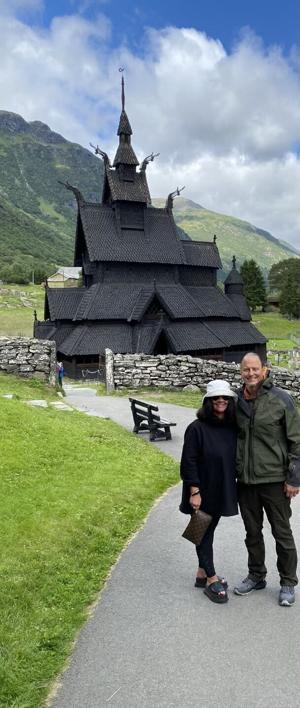 Share this article paywall-free.
Who and where • Beth and Joe Hogan of St. Louis at the Borgund Stave Church in Borgund, Norway.
The trip • They did an eight-day driving tour of Norway's small towns and fiords around Bergen, Norway, visiting national parks and hiking the Jostedal Glacier.
Travel tip • Give yourself extra time when planning a drive. Norway is very mountainous, with narrow roads and slow speed limits.
Contribute • Email your photo to stl post@gmail.com. Include the full names of everyone in the photo, including where they are from and where you are standing in the photo. Also include your address and phone number. Please also tell us a little about the trip and a travel tip. We're looking for interesting, well-composed, well-lighted photos.