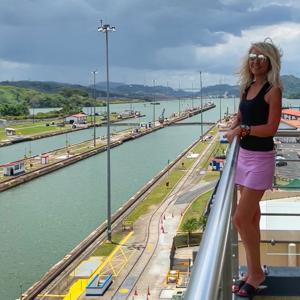 Share this article paywall-free.
Who and where • Daphne Kennedy of St. Louis at the Miraflores observation deck at the Panama Canal.
Travel tip • Get to the observation deck early to get a good viewing spot otherwise you have to look over people's heads.
Contribute • Email your photo to stlpost@gmail.com. Include the full names of everyone in the photo, including where they are from and where you are standing in the photo. Also include your address and phone number. Please also tell us a little about the trip and a travel tip. We're looking for interesting, well-composed, well-lighted photos.