'Bus Back Better' promised Boris Johnson – but Government strategy is 'failing'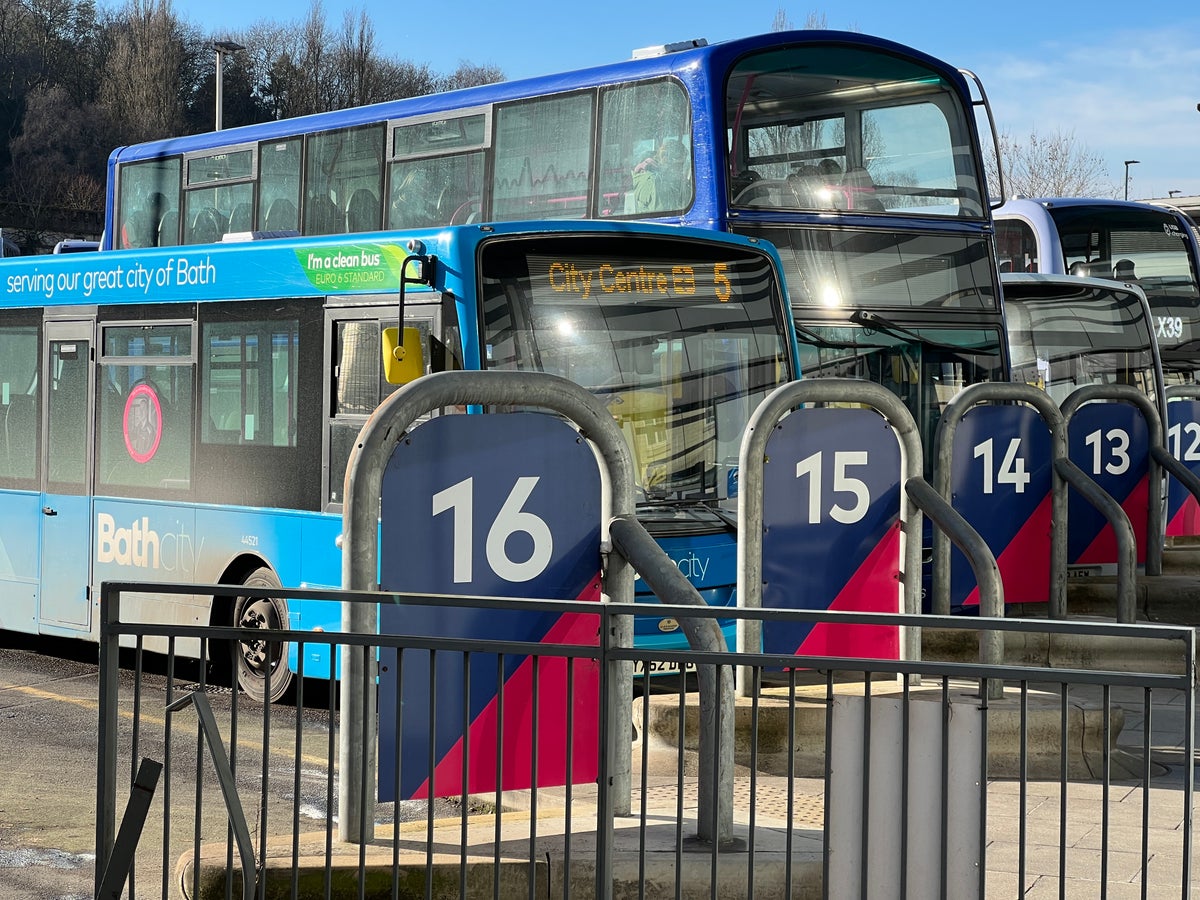 As Prime Minister, Boris Johnson promised to "level up across the country" with "beautiful, British-built buses that are cleaner, greener, quieter, safer and more frequent".
Two years ago Mr Johnson launched a strategy for England called Bus Back Better, saying: "As we build back from the pandemic, better buses will be one of our major acts of levelling-up." The Government promised £3bn in support of the strategy.
But the Campaign for Better Transport (CBT) says 23 per cent of bus services in England, amounting to 2,800 services, have in fact been cut since the launch on 15 March 2021.
Silviya Barrett of the CBT said: "It's extremely disappointing after the launch of the strategy two years ago that we are still seeing cuts to services on this scale.
"Local authorities have been badly let down when it comes to funding to improve bus services: despite being given the powers to run better bus services, they still don't have the funding or the capacity to make this a reality.
"If anything things have got worse, with even more cuts and lost services."
The strategy document noted: "Average bus fares have risen by 403 per cent since 1987, compared to 325 per cent for rail fares and 163 per cent for motoring costs."
The highest profile boost for buses is the temporary £2 cap on many services outside London introduced at the start of this year and continuing until the end of June.
Ms Barrett said: "Whilst the £2 bus fare cap and recovery funding, now extended until the summer, are very welcome and have undoubtedly helped save some routes, they are no substitute for long-term funding.
"The Government must now make good on its promises and ensure that the rest of the £3 billion pledged to deliver the national bus strategy is made available so that buses can realise their economic, social and environmental potential."
A spokesperson for the Department for Transport said: "Since March 2020, we've invested over £2 billion pounds to maintain bus routes, including a further £80m to continue protecting vital bus routes until the end of June.
"To encourage more people back onto buses, we have also capped single tickets at £2 until the end of June, and have allocated more than a billion pounds to improve bus services across England."
Nearly two thirds of all journeys on public transport in the UK are by bus.