Go away with … Helen Park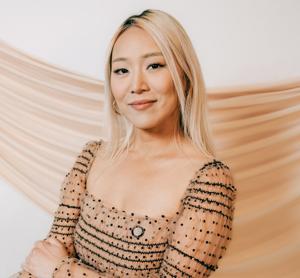 Share this article paywall-free.

Jae-Ha Kim, Tribune Content Agency

Helen Park wasn't awake when the Tony Award nominations were announced a few weeks ago. "My agent called me and I was still asleep!" said Park, who bears the distinction of being the first Asian American female composer on Broadway. "When I checked my phone, the first text I saw was, 'OMG' and the second was, 'You're Tony nominated.' I just sat on my bed completely speechless for about a good 20 minutes." Park's recognition is in the best score category for "KPOP" – the Korean- and English-language musical that had a short run on Broadway. The "KPOP Original Broadway Cast Recording" is available in stores. The 37-year-old New York resident shares photos and stories about her work on Instagram (https://www.instagram.com/thehelenpark/).
Q: Where are some of the places you've lived around the world?
A: I have lived in so many different places throughout my life. I was born in Busan (South Korea). Shortly after moving to Seoul, when I was eight, my family and I came to America and lived in St. Louis for a year, and then Columbia (Missouri) for a year and a half. We went back to Korea, but I missed American culture so much and asked my parents if I could study at a boarding school my friend was going to in Canada. They agreed and sent me to this tiny town in Alberta called Three Hills, which is located midway between Calgary and Edmonton. I lived there for two years and then for my senior year of high school, I moved to Langley, British Columbia. After that, I went to college in Kingston, Ontario. After that, I moved back west to Vancouver. Then finally, I moved to my dream city New York.
Q: Were you a K-pop fan when you lived in Korea?
A: Yes. My first major K-pop obsession was H.O.T. Then I fell in love with the music of Fly to the Sky and so many K-ballad artists like Toy, Kim Dong-ryul and Yoon Jong-shin among others. Recently I've been into BTS, NCT127, NewJeans and Fifty Fifty.
Q: How did hearing Korean music impact the work you did on "KPOP"?
A: It had a huge impact. As I moved around in the world, K-pop felt like a piece of home to me. Whenever I visited Korea for summer or winter vacation, I'd always buy CDs of my favorite K-pop albums and I'd bring them back to America. But my American friends at the time weren't too interested in it because back then K-pop was just another foreign genre and it wasn't popular in the U.S. at all. I wanted to share the music that I'm obsessed with and proud of with the American people. I wanted people to see what it is about K-pop that is so delicious and addictive. When I started working on the show "KPOP," I wanted it to be a tribute to the genre that gave me so much joy and warmth throughout my life. We have a song that is like an homage to the '90s K-ballads and have various songs influenced by the vast array of K-pop music and its history.
Q: Have your travels inspired any of the music that you've composed?
A: My music is influenced by so many genres because of the music that I got hooked on through friends from various cultures as I moved around. When I lived in Missouri, I had a friend who introduced me to Black and Motown music. I got hooked on Michael Jackson and Stevie Wonder. And then when I did my summer school in Virginia in sixth grade, I was surrounded by musical theater fanatics and fell completely in love with Broadway musicals. In addition, there's K-pop music. These varieties of music form my musical and compositional palette.
Q: What is your favorite vacation destination?
A: I love Jeju Island. There is amazing food and plenty of mountains and hills for hiking. My aunt lives there and one of my favorite activities in the fall is picking mandarins from her mandarin trees.
Q: What was the first trip that you remember taking as a child?
A: I remember the first year we came to the U.S., my parents took us to Disney World for Christmas. It was so magical and my jaw was open the entire time. I loved the Christmas carols sung by women in costumes, who looked like they were just out of a storybook. It was a fairytale dream.
Q: Where would you like to go that you have never been to before?
A: Lisbon, Portugal. From the photos I've seen, I love the colors — so vibrant and rich. I would love to see and experience the city in person.
Q: What is your best vacation memory?
A: My favorite memory is right before we went back to Korea. My family — mom, dad, my little sister and little brother — did a cross-country road trip. My parents wanted us to see as much of America as we could while we were here. We went to Las Vegas, Grand Canyon, Yellowstone, San Diego, Chicago, New York and D.C. It was a lot of driving and we kids complained a lot at times, but it's a memory I cherish. And I'm so grateful to my parents for the gift.
(Jae-Ha Kim is a New York Times bestselling author and travel writer. You can respond to this column by visiting her website at www.jaehakim.com. You may also follow "Go Away With…" on Twitter at @GoAwayWithJae where Jae-Ha Kim welcomes your questions and comments.)