Going to London for Cards-Cubs games? Explore these Missouri connections

By Valerie Schremp Hahn
Special to the Post-Dispatch

Maybe you're lucky enough to travel to London later this month, when the St. Louis Cardinals and Chicago Cubs play a two-game series at London Stadium. Or maybe, like the rest of us, you're not.
Whether you're watching the games in person or on a screen June 24 and 25, there's no excuse to simply watch, cheer and wish bad things upon the Cubs. You can learn a bit about the connections between London and greater St. Louis.
Sure, they've got the Globe theater; we've got the St. Louis Shakespeare Festival. They've got the River Thames; we've got the mighty Mississippi. They've got Big Ben; we've got a big Arch (which King Charles himself visited back in 1978, back when he was a lowly prince).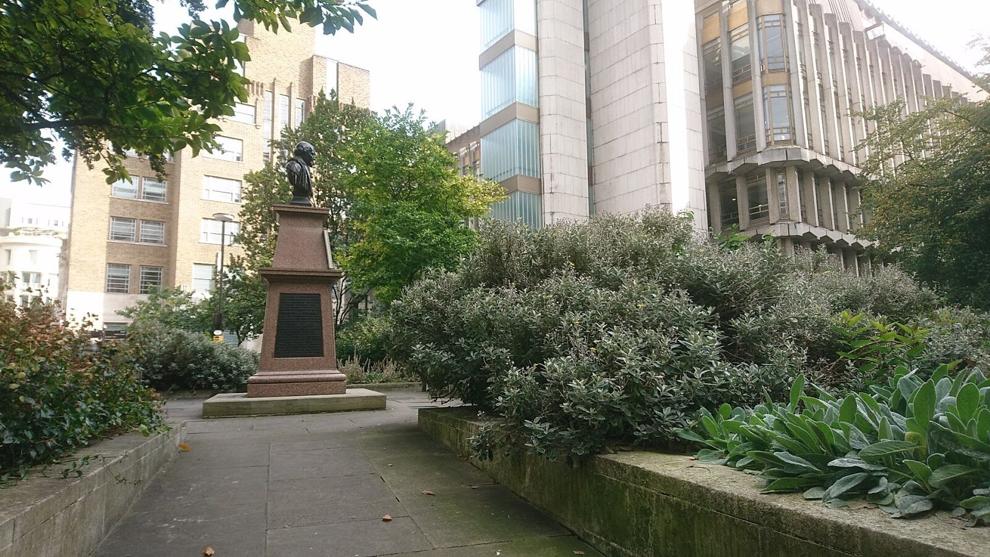 An English church in Missouri • Nestled in London's Barbican neighborhood is the St. Mary Aldermanbury Garden; it's a small place with a few benches, a William Shakespeare statue and ruins of a building foundation. A church stood here as early as 1181, but the great fire in London destroyed it in 1666. Christopher Wren designed the church that was rebuilt here, but it was gutted in World War II.
Only the walls remained. Guess who got them? Fulton, Missouri.
In 1966, Fulton residents had the stones of the church moved and rebuilt on the grounds of Westminster College as a memorial to Winston Churchill, who had made his famous "Iron Curtain" speech at the college in 1946.
You can visit the church in Fulton, now part of America's National Churchill Museum, but if you happen to be in London, you can visit the St. Mary Aldermanbury Garden. You can also visit Wren's triumph: St. Paul's Cathedral, where Wren is entombed in a crypt. The inscription on his tomb says in part: "Reader, if you seek his monument — look around you." (stpauls.co.uk; nationalchurchillmuseum.org)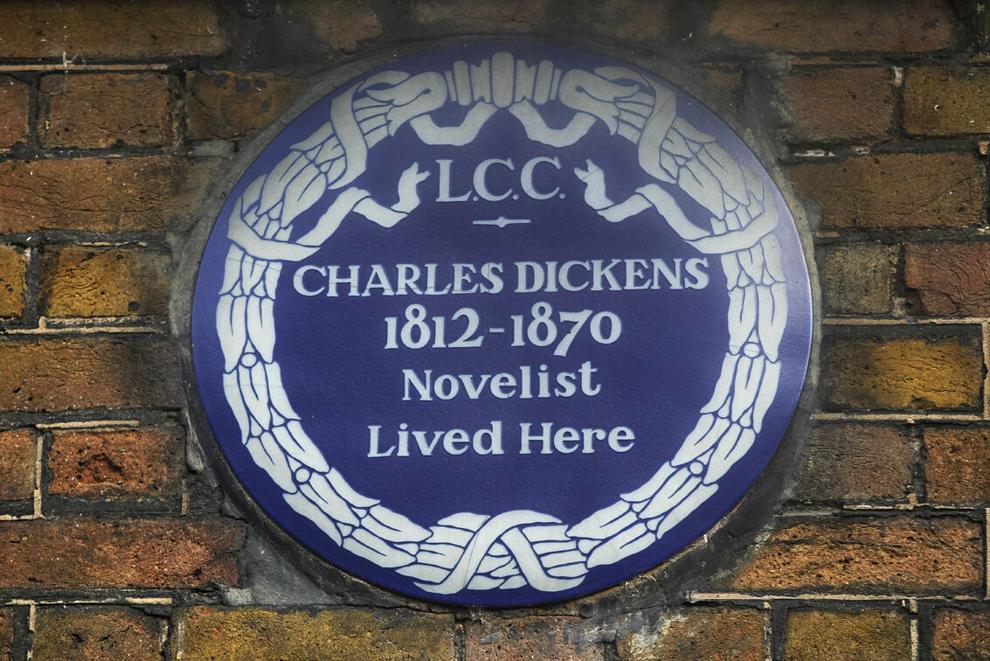 A Dickens of a connection • British writer Charles Dickens and his wife visited St. Louis during a journey to America in 1842, taking a steamboat from Louisville and staying in downtown's luxurious Planters House, located in view of the Old Courthouse. He loved the hotel, writing, "It is an excellent house, and the proprietors have most bountiful notions of providing the creature comforts." A plaque on the Bank of America Tower marks the spot of the hotel.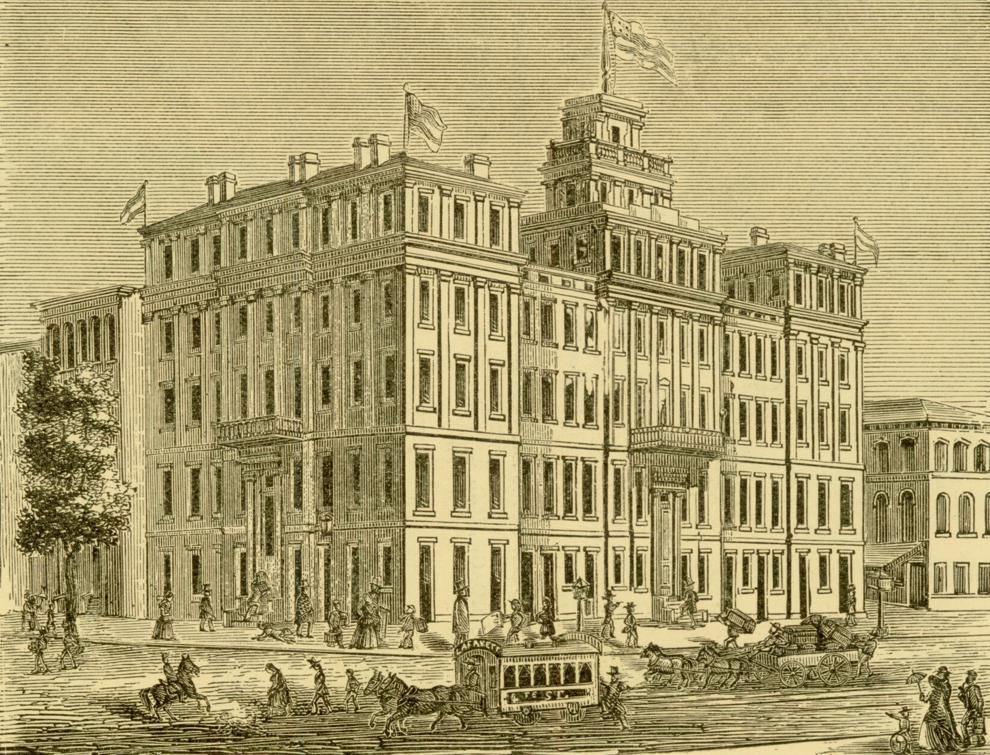 He wanted to see a prairie, so his hosts took him to Lebanon, Illinois, where he stayed overnight in the Mermaid Inn, which is still standing and open for tours. (lebanonil.org/community/page/mermaid-inn) On the ride back, he and his party saw Monk's Mound, part of the Cahokia Mounds State Historic Site. (cahokiamounds.org)
Dickens also painted a picture of early French St. Louis: "In the old French portion of the town, the thoroughfares are narrow and crooked, and some of the houses are very quaint and picturesque: being built of wood, with tumble-down galleries before the windows, approachable by stairs or rather ladders from the street."
In London, Dickens sites abound: there's the Dickens Museum where he wrote some of his best works; the Old Curiosity Shop, which inspired his novel of the same name; and the seaside town of Broadstairs less than two hours away. Broadstairs, where Dickens wrote "David Copperfield," also has a Dickens museum and hosts a Dickens festival June 16-18. (dickensmuseum.com; broadstairsdickensfestival.co.uk)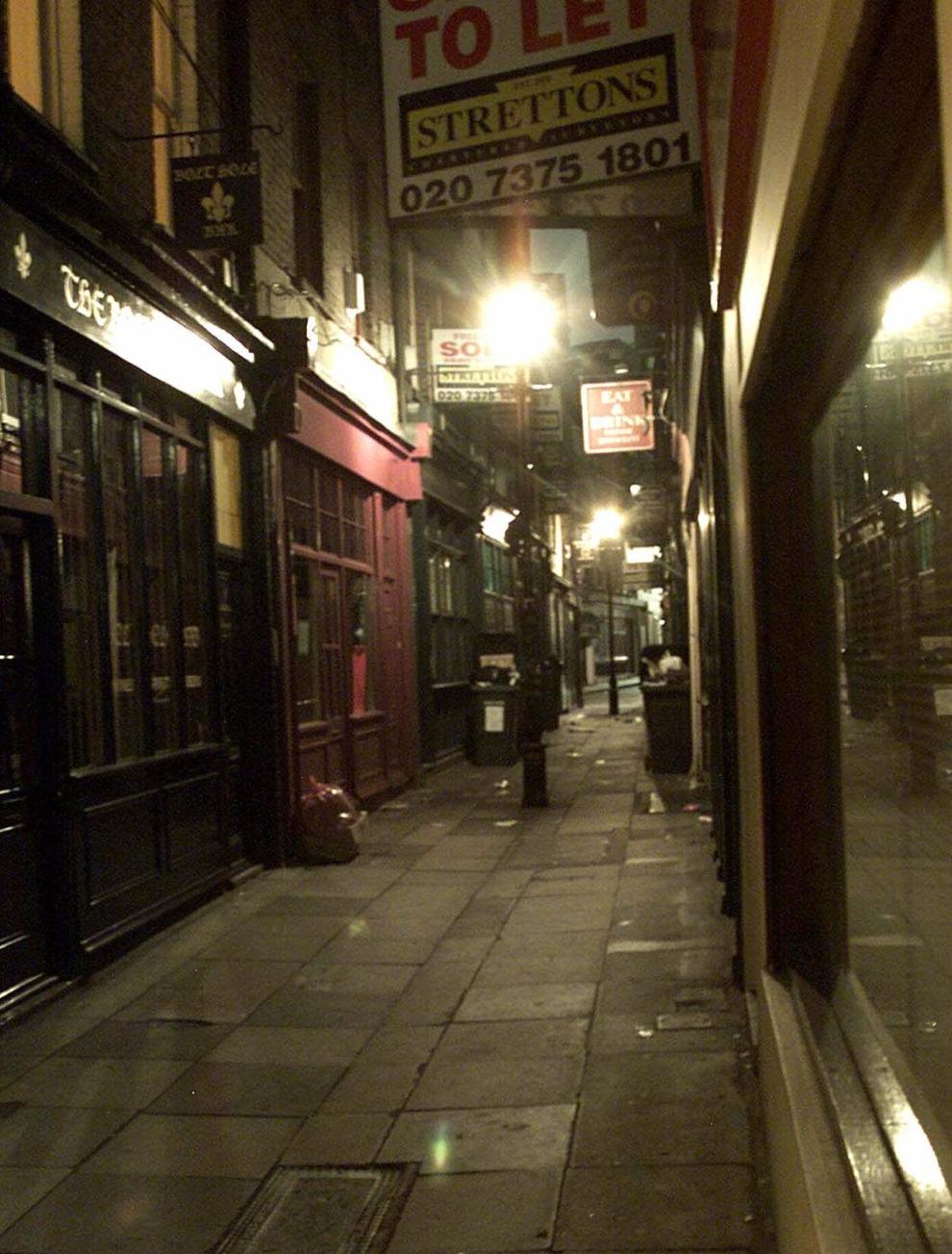 Did Jack the Ripper live in St. Louis? • Starting in 1888, somebody in the poor, crowded East End neighborhood of London began killing women, many of them who worked as prostitutes. At least 11 women were murdered, and sometimes viciously mutilated over the course of three years, and though nobody is sure whether it was the same person who did it, at least five of the deaths are linked to a single person, known as Jack the Ripper. The women had been stabbed in the throat, their abdomens and genitals mutilated. Investigators thought whoever committed the brutal crimes had a medical background.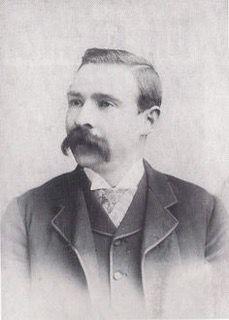 Who was Jack the Ripper? More than 100 people have been named suspects. One of them is Francis J. Tumblety, a man who called himself a doctor and who had lived in St. Louis and happened to live in London at the time of the murders. According to local historian Troy Taylor, Tumblety had a hatred of women and once showed dinner guests at his home in Washington, D.C., an "anatomical museum" with rows of jars filled with women's uteruses.
Tumblety lived at the Lindell Hotel in St. Louis starting in 1863, and he had a few brushes with the law here before making trips to London in the 1870s and '80s. He lived in the area where the murders occurred.
Tumblety traveled back to the United States and lived in different cities before he ended up in St. Louis, where he died at St. John's Hospital and Dispensary in 1903.
There are numerous Jack the Ripper walking tours in London, as well as a Jack the Ripper Museum, but if you want to get a peek of the suspect's place of death, walk to 2228 Locust Street, the site of the former St. John's Hospital; it's now a parking lot. (troytaylorbooks.blogspot.com/2014/05/was-jack-ripper-from-st-louis.html; jacktherippermuseum.com)
The English roots of Shaw's gardens • When businessman Henry Shaw made enough money to retire by the age of 40, he was one of the biggest landowners in the city of St. Louis. He wanted to build a botanical garden. With his free time and money, he traveled and toured the Royal Botanic Gardens in Kew; the Glasgow Botanic Gardens and the Gardens at Chatsworth, in central England. He wrote to Kew director Sir William Jackson Hooker, seeking his advice. Hooker put him in touch with George Engelmann, a St. Louis physician and amateaur botanist, and Engelmann put Shaw in touch with botanist Asa Gray. Together the group began to develop a garden that not only displayed flora but also served as a hub for scientific research.
Hooker urged Shaw to create a museum and library to display those efforts. The museum building opened in 1859, along with the garden. Architect George Barnett modeled the interior, with its wraparound upper balcony, after Museum of Economic Botany (or Museum No. 2) at Kew.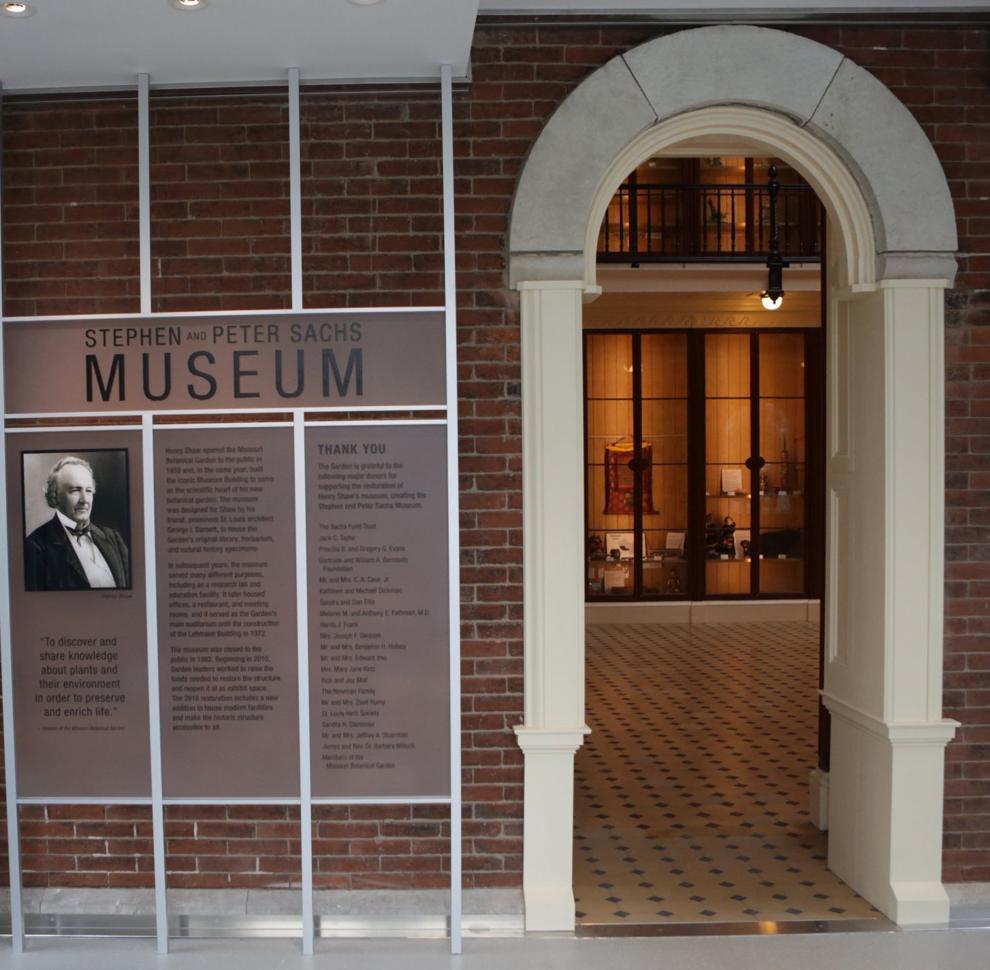 The museum building reopened after extensive renovations in 2018 as the Stephen and Peter Sachs museum. When workers cut through a dropped plaster ceiling of a side room of the museum building, they discovered portraits of Gray, Engelmann and Swedish researcher Carl Linnaeus.
From Shaw's travels he also got ideas to create and plan nearby Tower Grove Park. The lions at the Grand Avenue entrance are modeled after some found at Chatsworth, and the Piper Palm house is modeled after the orangery at Kensington Palace in London. (missouribotanicalgarden.org; towergrovepark.org; kew.org)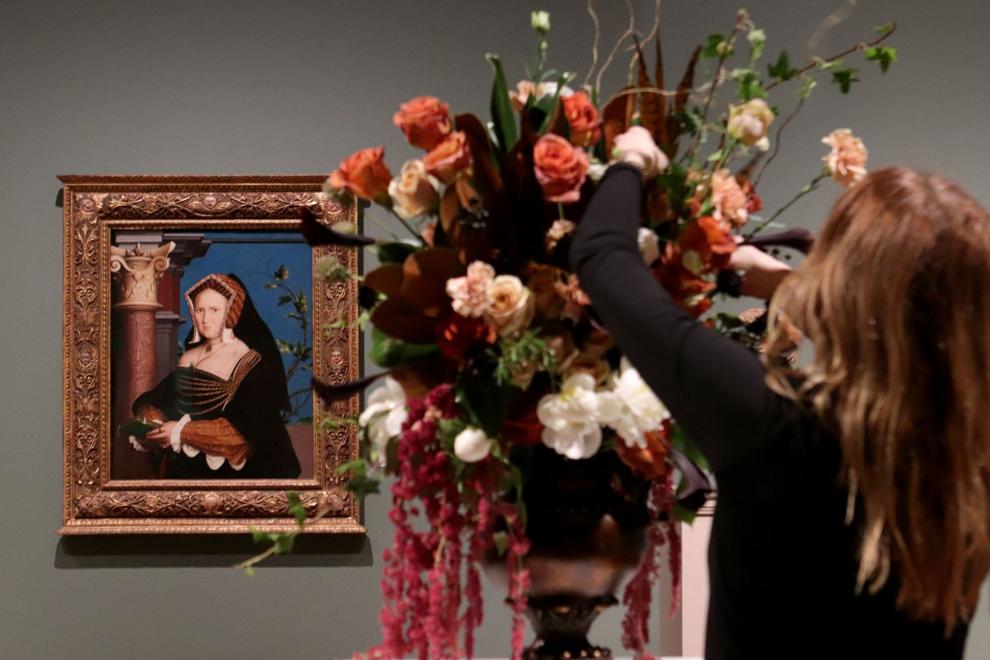 Companion paintings, kept apart • British nobles Lady Mary and Sir Henry Guildford happened to catch German-Swiss painter Hans Holbein's attention during a visit to England in 1527. At that time, Henry Guildford had become a trusted confidante of King Henry VIII and worked as a high-ranking appointee in his court.
Holbein painted the Guildfords wearing gold jewelry and clothing trimmed in gold. The lady, Guildford's second wife, held a prayer book and had a sprig of rosemary tucked in her bosom to signify remembrance. A white staff in the sir's hand signifies his position. A clock and surveying instruments pictured on his hat symbolize knowledge and understanding. Each portrait has a curtain rod painted toward the top of the frame, so when the portraits are hung closely together, the rods line up. It's obvious they're a pair.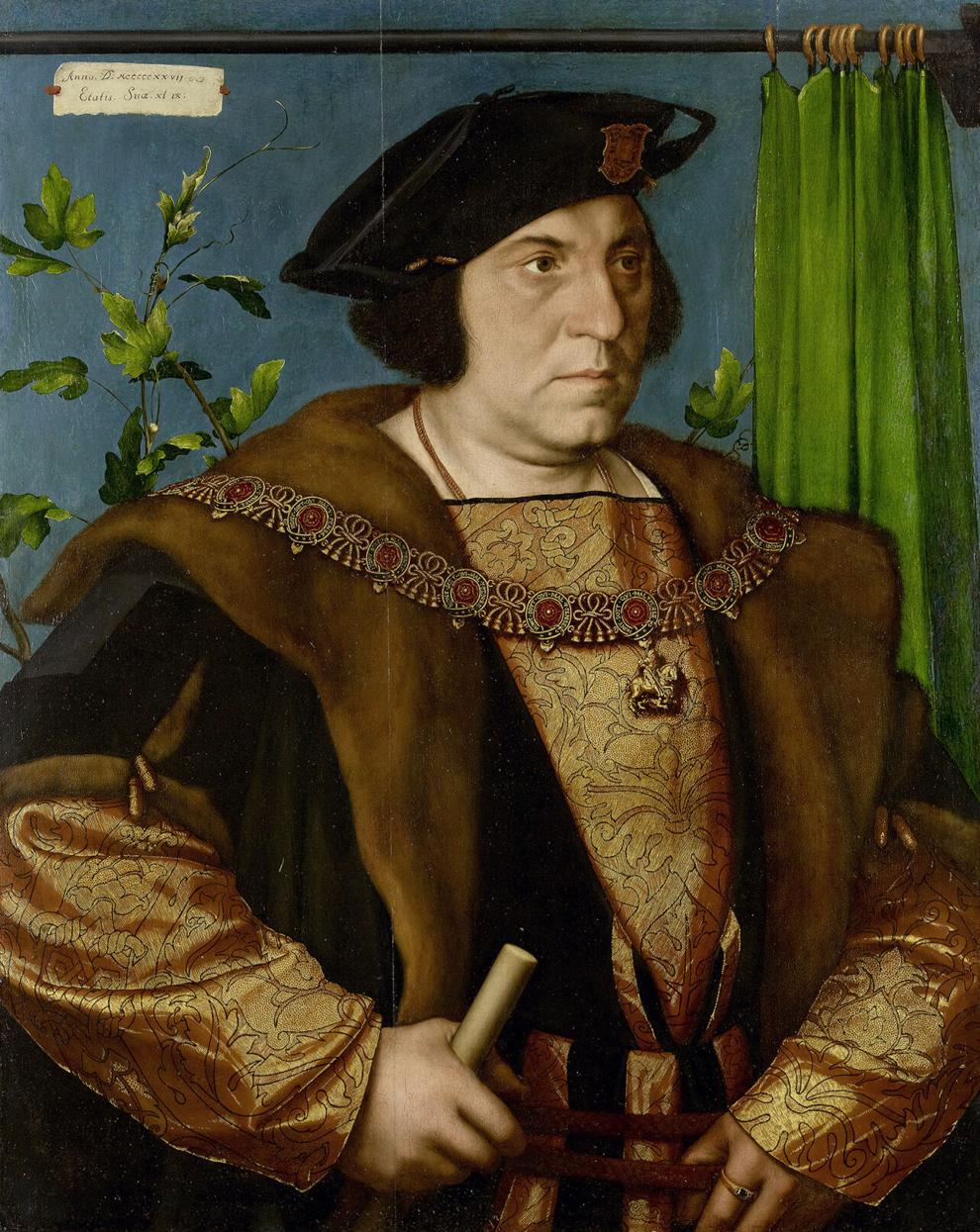 But at some point, more than 300 years ago, the portraits got separated. King George II or Queen Caroline bought the portrait of Sir. Henry Guildford in 1732, and it is now on display in the Queen's drawing room in Windsor Castle. The St. Louis Art Museum bought the portrait of Lady Mary Guildford from a dealer in 1943, and it's on display in the European galleries.
In 2003, the portraits were reunited for the first time in more than 300 years for a special exhibition at the National Gallery in London. (rct.uk/visit/windsor-castle; slam.org; nationalgallery.org.uk)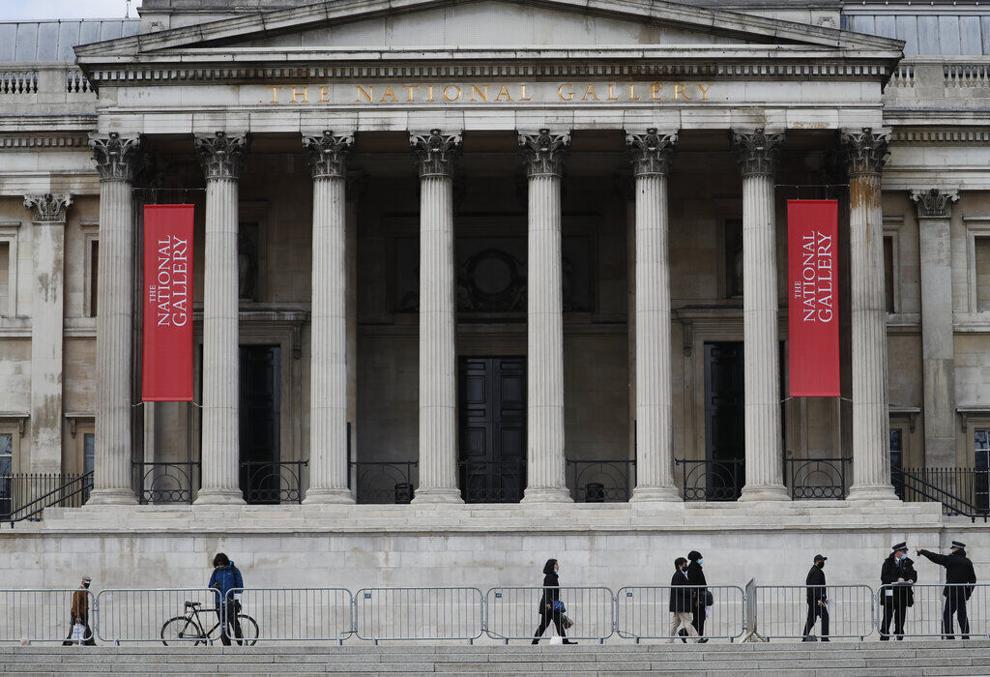 Trafalgar Square Fan Festival • Speaking of the National Gallery, which faces Trafalgar Square … fans should visit the square June 23-25 for the free MLB London Series Trafalgar Square Takeover. The takeover is a celebration of all things baseball, where fans can watch the games on three giant screens and even get T-shirts lobbed at them from their hosts, just like at home. The event promises all types of food, "from pizza to Po'Boys; burgers to BBQ — plus as many hot dogs as you could want." (mlb.com/international/events/london-series/fan-festival)
Baseball and a Washington U Bear • The Baseball Hall of Fame in Cooperstown, New York, is revamping its existing exhibit on Black baseball and plans to reopen it in 2024. Gerald Early, Washington University's Merle Kling professor of modern letters in the African and American studies department, is one of five consultants hired by the Hall of Fame to help with the exhibit. Early will be in London to give a presentation called "My Work With the Baseball Hall of Fame" the evening of Friday, June 23. Registration is available here: wustl.advancementform.com/event/my-work-with-the-baseball-hall-of-fame/register)