Japan Airlines trials clothing rental instead of luggage!
In two separate news stories this week about luggage, I am reading between the lines and thinking that we (the travelling public) might need to brace ourselves for some drastic changes when it comes to how much luggage we travel with.
Japan Airlines (JAL) are dissuading passengers from bringing any more than a carry-on bag by offering clothing rental through a local clothing supplier. Yes, you read that right. Leave your clothes at home and a wardrobe capsule, that you have pre selected, will be sent to your hotel.
My mind is boggling as much as yours. What about sizing? But wait, does this concept have merit? And more importantly, will other airlines follow suit? (Pun intended).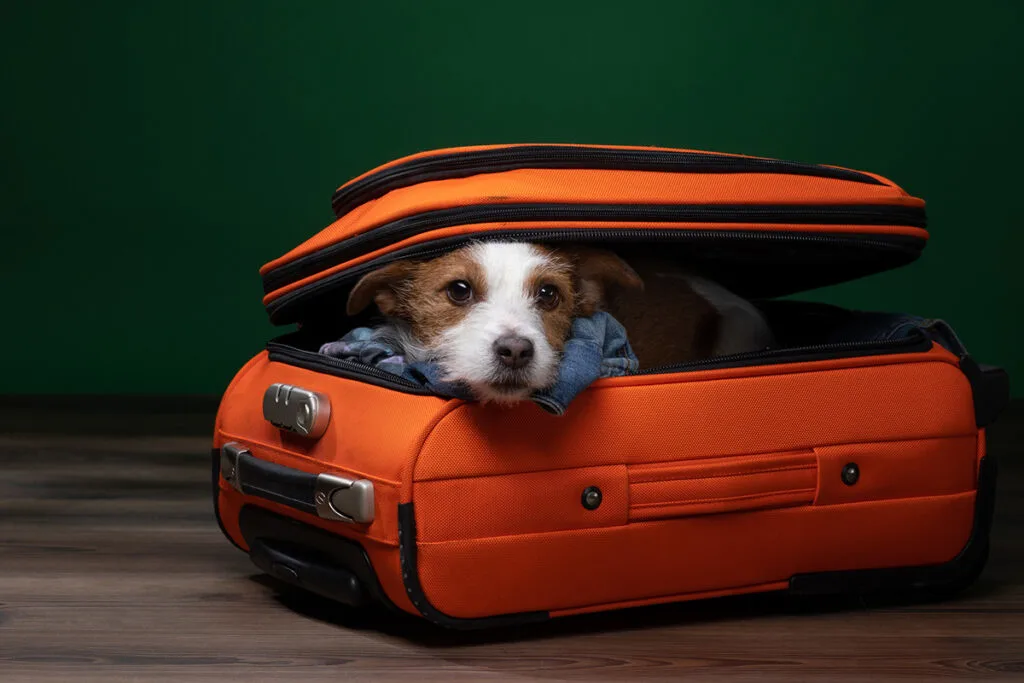 Here's why they're doing it: Passenger luggage weighs up to 23kg per person, right? Or if you're flying up the pointy end you can take twice that. I've been looking at various Carbon Calculators to come up with what one passenger's bags costs in carbon emissions on a flight between Auckland, New Zealand and Tokyo, Japan.
I found calculations on the total weight per person on carbon emissions and it is an astonishing 1.7 tons (1706kgs of C02) for a 8,736 km flight between Auckland and Tokyo. So let's now add the weight of that person by 23kgs and I guess you'd roughly calculate that is half a person or maybe a third of a person more. So remove that, and you're potentially saving 25-33% or 400-560 kilograms of C02.
Note: cars still emit way more C02 than planes do, and some countries (France) are banning short flights in preference of fast trains.
If you're concerned about sustainability and carbon emissions, but still want to travel, this is a clever solution.
Ok, so now let's look at the clothes, because I'd be a little nervous about arriving with just my underwear and the clothes I'm standing in.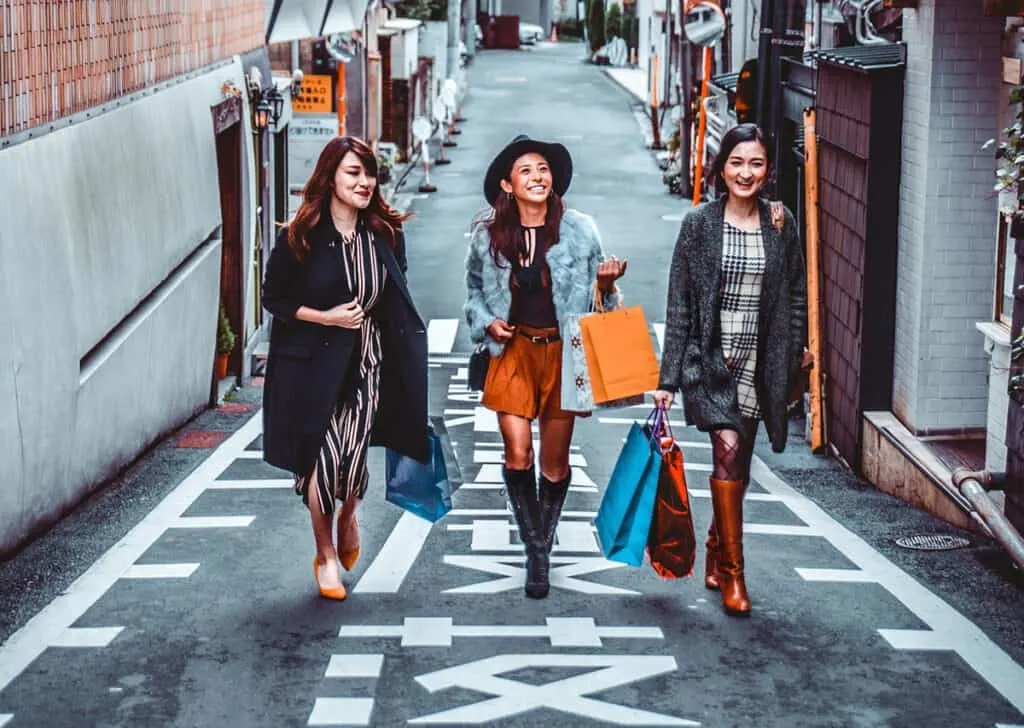 JAL has teamed up with Sumitomo Corporation to trial this service for foreign travellers and business travellers until August 2024.
Any Wear Anywhere is the name of the service and they take charge of delivering your clothes and laundering them. No, they will not be new clothes. They are loaners. BUT I think I could get into this.
You need to book your clothes a month ahead of your arrival and can use them up for up to two weeks. But don't worry Cinderella, you can pay to extend.
I can't find a clothing catalogue on their site as you need your airline booking number to go any further, but their social media pics look like jeans, puffer jackets (Japan is the home of Uniqlo after all), button shirts, T-shirts, shoes. Wide leg pants for women.
I do love the minimalist Japanese look with oversized shirt dresses and long coats, wide brimmed hats and tall boots. But, I can imagine it going horribly wrong and I look like Yayoi Kasama with a big jacket on a short body. Then again, the 94-year old dot artist is a legend, so why not spend your week in Tokyo looking like Yayoi!
(PS: I loved visiting her exhibition at the Hirschhorn Museum in Washington DC and added it to my list of really cool things to do in DC.)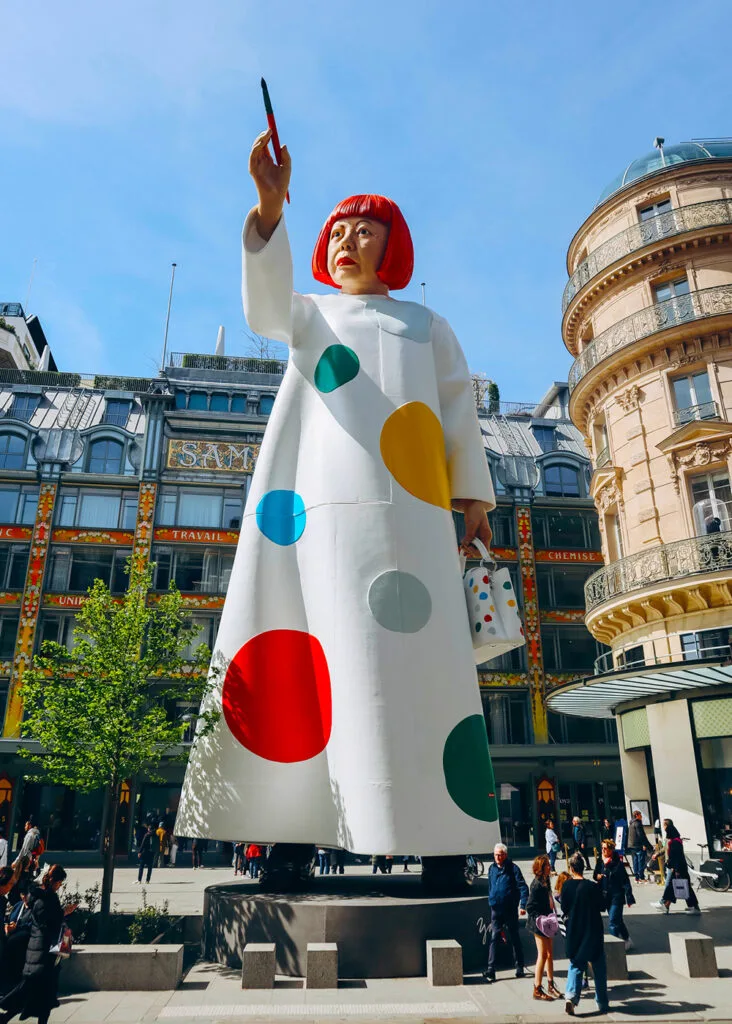 Let's talk about luggage in Dubrovnik
The good people of old town Dubrovnik, Croatia, have had their last nerve frayed by tourists click-clacking their wheeled luggage over the ancient streets and they've had enough. Wheelie bags are going to be banned!
Well, not actually banned. But you must carry it or be fined. Or if you can't carry it you will need to pay a courier who will transport it via an electric cart to your accommodation.
(In the last 24 hours, the mayor of Dubrovnik suffered such a backlash from UK tourists, they he's U-turned on the fine!)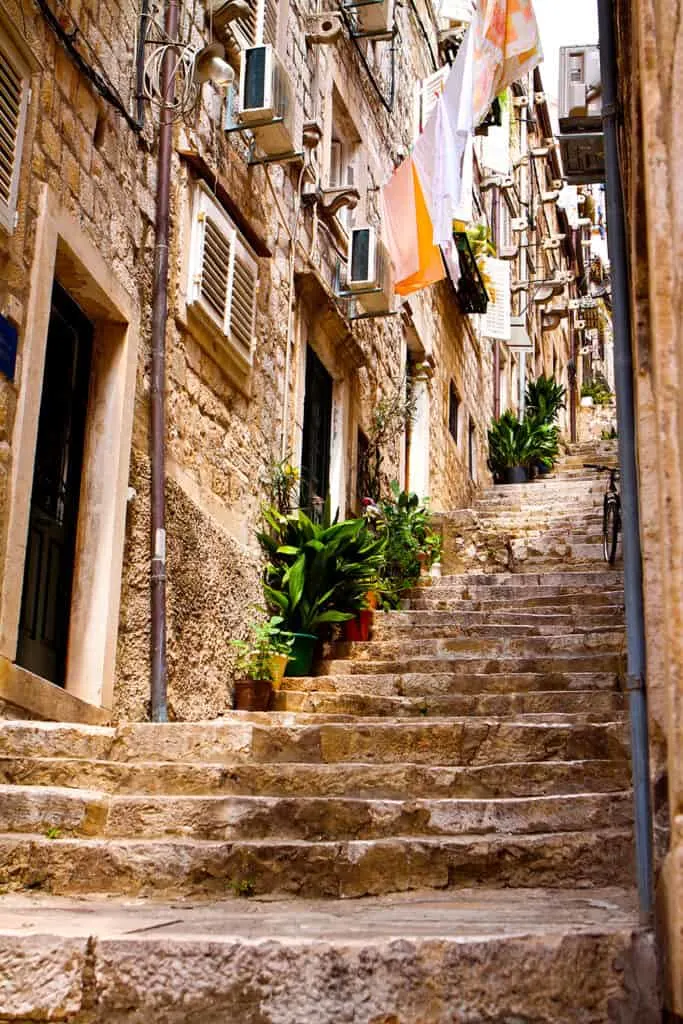 I had a similar experience releasing my luggage into the unknown when I visited Machu Picchu. We had rocked and rolled from Cusco for hours and finally arrived at Agua Calientes, where we were met by a bunch of guys on the tracks and told this was the last stop.
I was travelling solo at the time and didn't really understand what was going on, except that I followed everyone else and handed my luggage, including laptop bag and all my worldly possessions (I recall even my passport was amongst it), and we while were sent on a bus up the mountain to see the Inca ruins, my life went on a trailer to be delivered to my hotel.
It all went swimmingly and was perfectly normal, but my mind jangled all afternoon.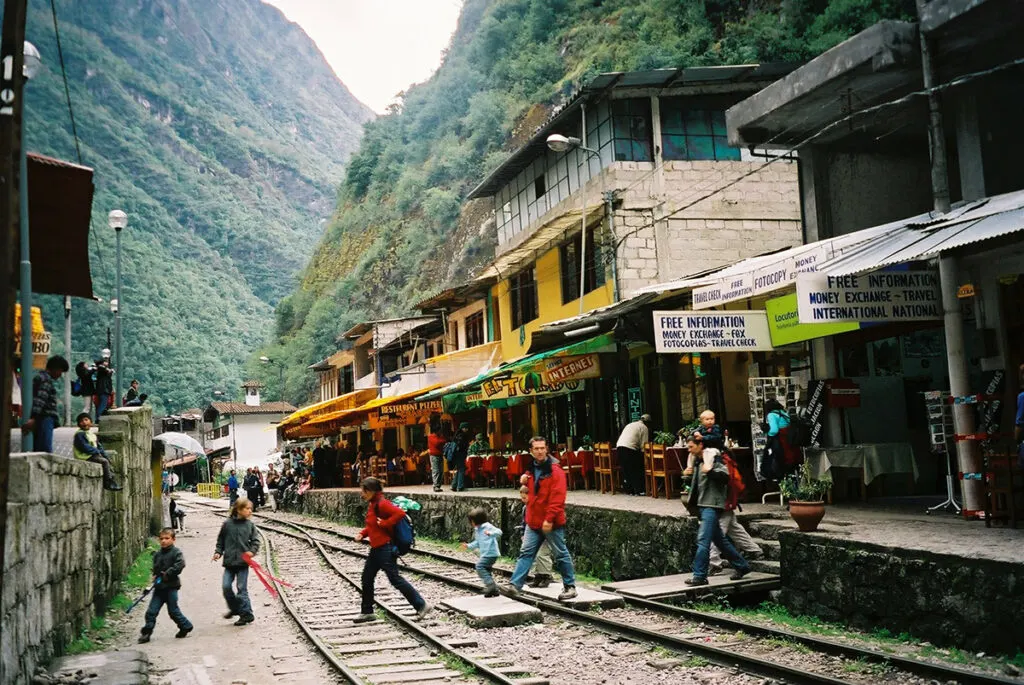 Want to read more?
You might like this post on things to know before you go to Japan
And this post comparing costs of Tokyo and New York to see which is more expensive
If you love to eat local, you'll love this post on the best street food in Osaka