Mondays in Houston Texas – Blogger at Large
Houston is a gateway city into the United States on a direct flight from Auckland (via Air New Zealand) and London (via British Airways). They also see direct flights from Paris, Amsterdam, Istanbul, Mexico and two from Germany.
IAH is a great airport, in fact it might even be my favourite US airport for international arrivals. It's not as manic as LAX anyway!
But when you only have one night in Houston, and that night is a Monday, what's a girl to do in H-Town on a Monday, you might ask? Well read on, because you might be pleasantly surprised.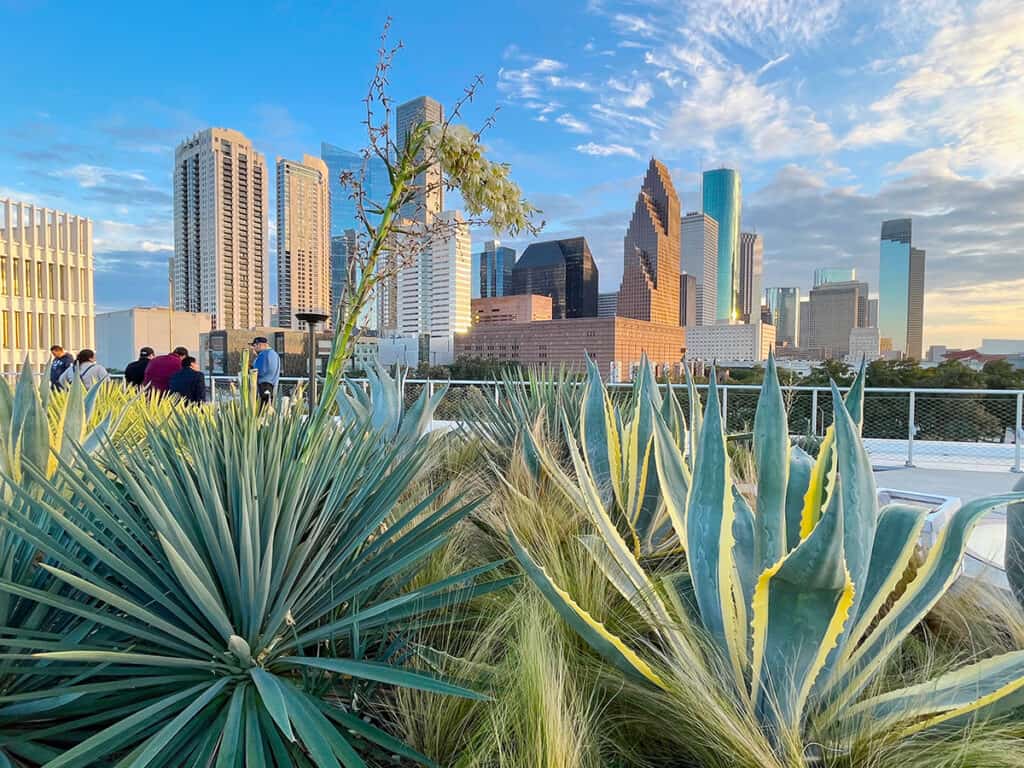 Houston a fun city for a stopover if you have a few days to explore. I've written about some of the best things to do in Houston which includes things like where to find live music, shopping, eating, getting outdoors in gardens and bayous, visiting museums and NASA Johnson Space Center, because every first-time visitor to Houston has to see Mission Control, right?
I also wrote a separate post on all the amazing children's museums in Houston that will keep your kids entertained.
But I'm going to be honest, Monday is tricky. Lots of places are closed on a Monday, especially since Covid when staff shortages are critical and maybe visitors are down. But don't you worry, I've got some great ideas for you in this post.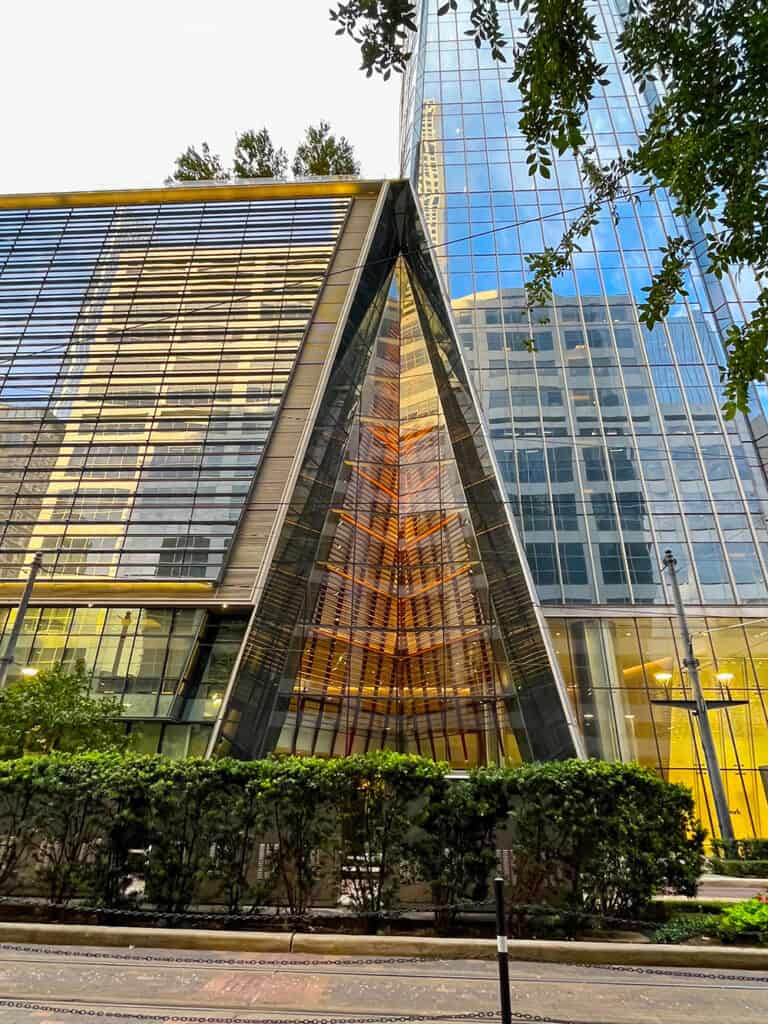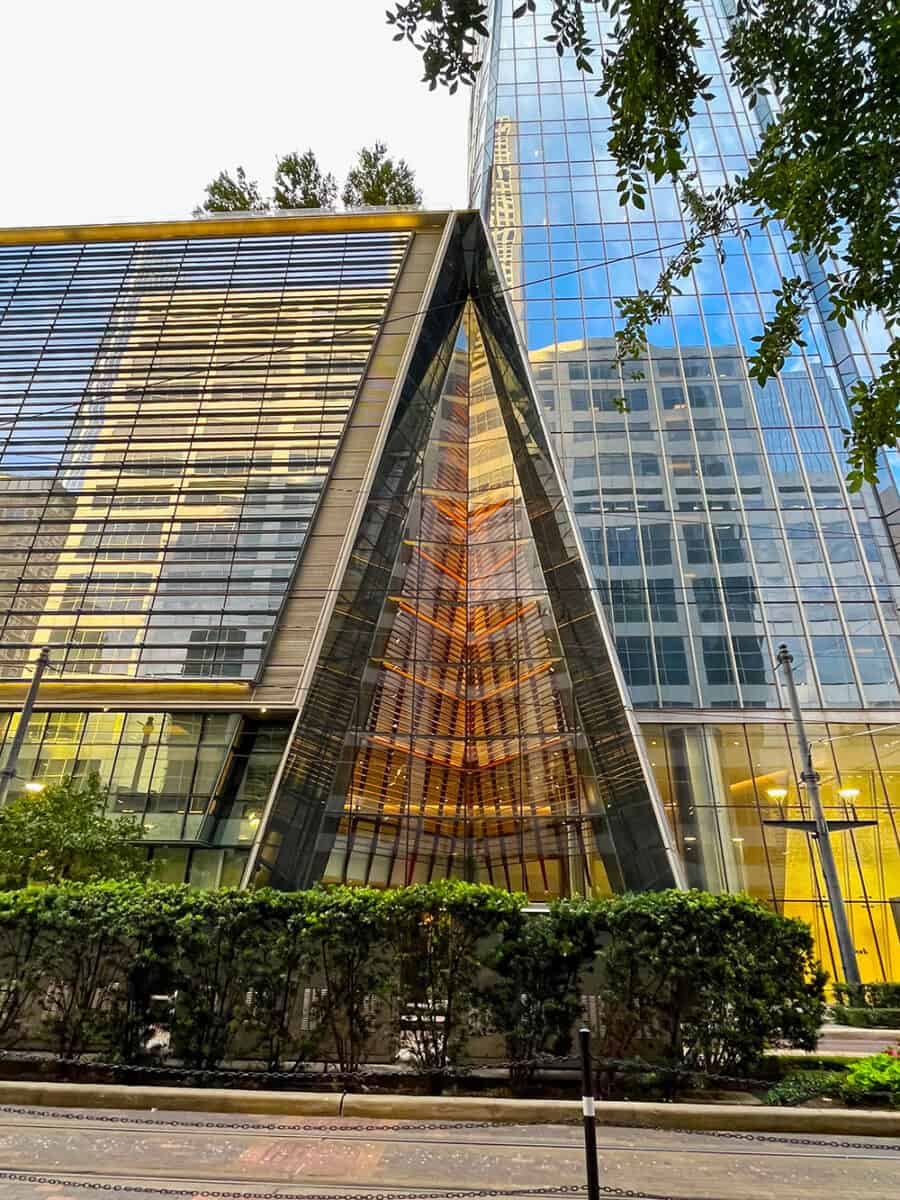 Where to stay on a Monday in Houston
So this depends on what you're doing on Tuesday. You could stay at the JW Marriott at IAH Airport and just walk to it (via a little monorail thingy) then be back first thing in the morning to resume your travels. The most convenient option if you arrive late.
Or there are other cheaper hotels within George Bush Airport's perimeter to try like Ramada, Holiday Inn, Four Points by Sheraton.
But if Tuesday sees you picking up a rental car and heading off on a Texas road trip to Dallas or Fort Worth (like we did in this post), then you need to know that picking up your car from the terminal will be about $200-$300 more expensive than picking it up from other city locations.
However, as I've now found out the hard way, those city locations close at 5.30pm. This is particularly inconvenient if you're landing at 4.30pm and intend to collect your luggage, speed through customs, grab an Uber and skid through the door of the local Enterprise Car Rental before they turn the answerphone on. Hence, an airport hotel is a good idea if you're driving tomorrow.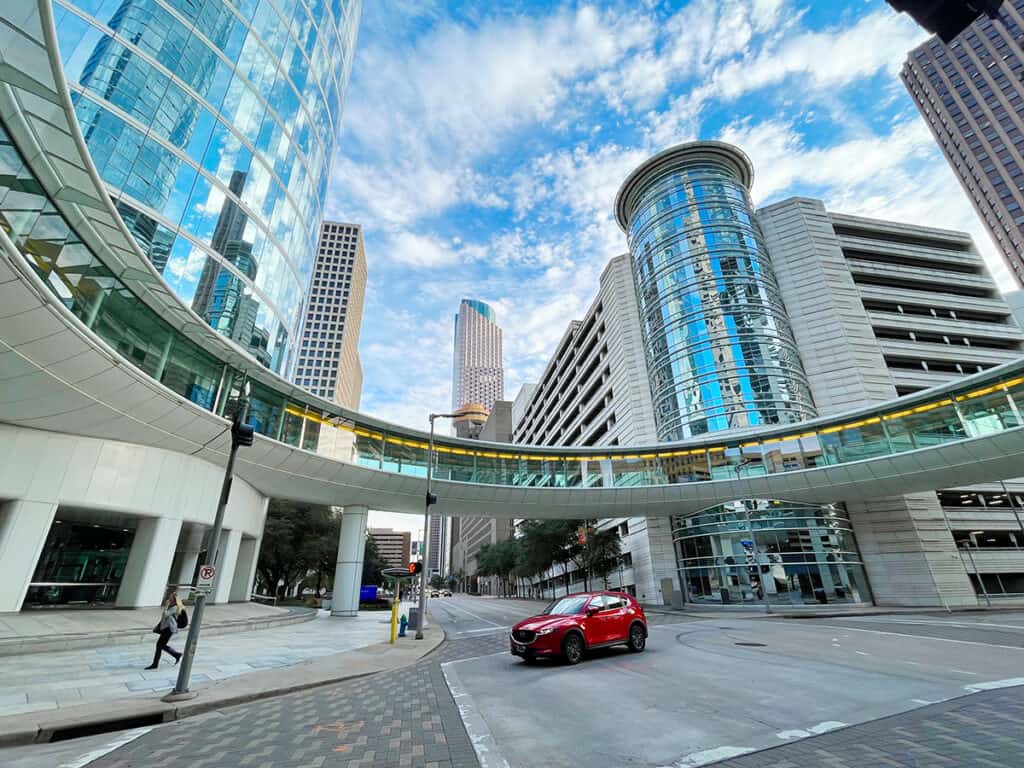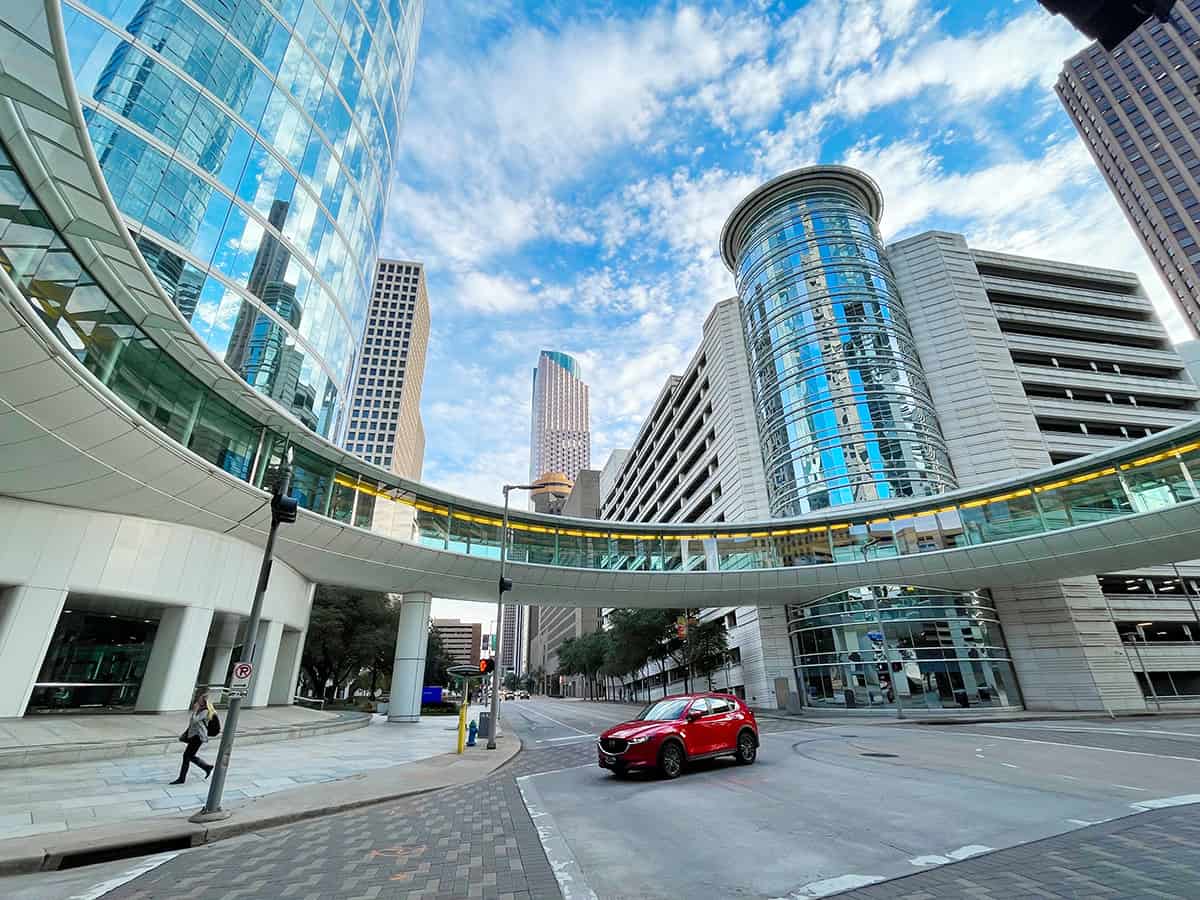 But if you're not rushing through Houston, then you might want to look at a hotel near where you want to eat or whatever you're going to do tonight – like watch the Astros play at Minute Maid Stadium! (More below).
Downtown Houston is my pick for the best place to stay for first-timers to Houston, and those not bothered about shopping (see below). You'll find nice restaurants down here and some lovely hotels, but not a lot going on. I personally like it down here among the skyscrapers and the quietness.
The Galleria area is great if it's shopping you're after, some great places to eat and upmarket hotels. This is more lively and you could stay up late here! We stayed at the perfectly lovely Homewood Suites, (and about $130 a night), just a block from the Galleria shopping mall where we could have spent hours!
If you want to not even walk a block (because summer), the Westin Galleria actually adjoins the mall. Perfect for shopaholics!
Where to eat on a Monday in Houston
We actually managed to squeeze in two dining options on our Monday, because I was researching for this post!
The first was a visit to POST. POST is a new dining and soon-to-be entertainment precinct in the old Post Office, in Downtown Houston. On the rooftop they have incredible built-up gardens which lend themselves to dreamy sunset views.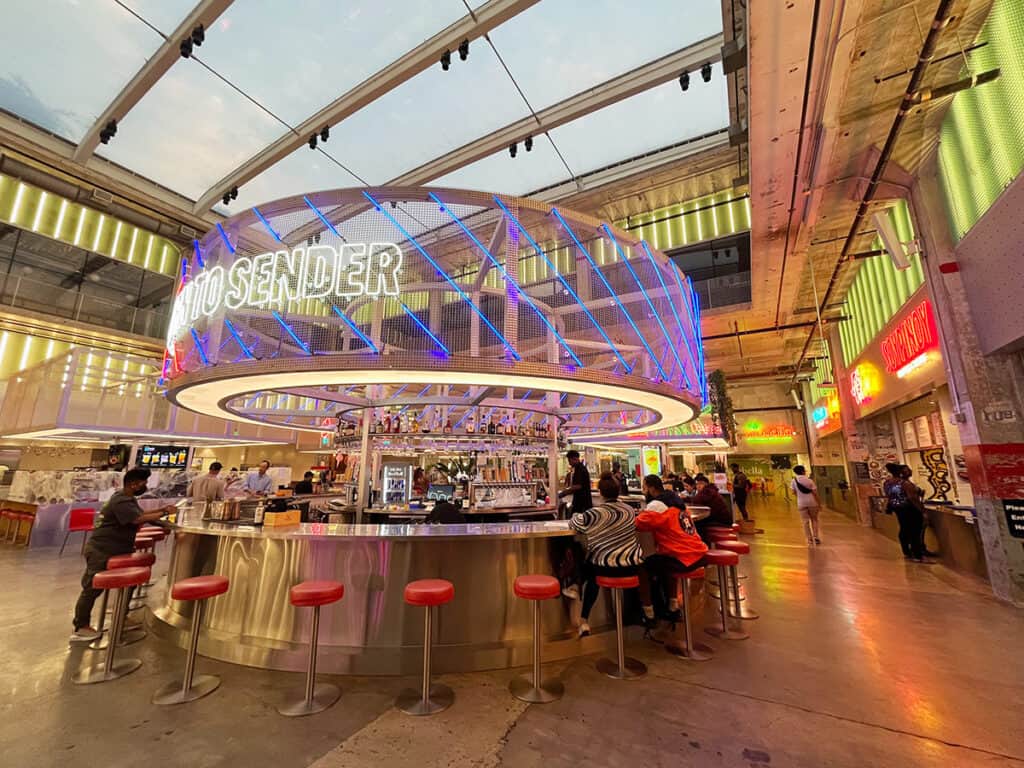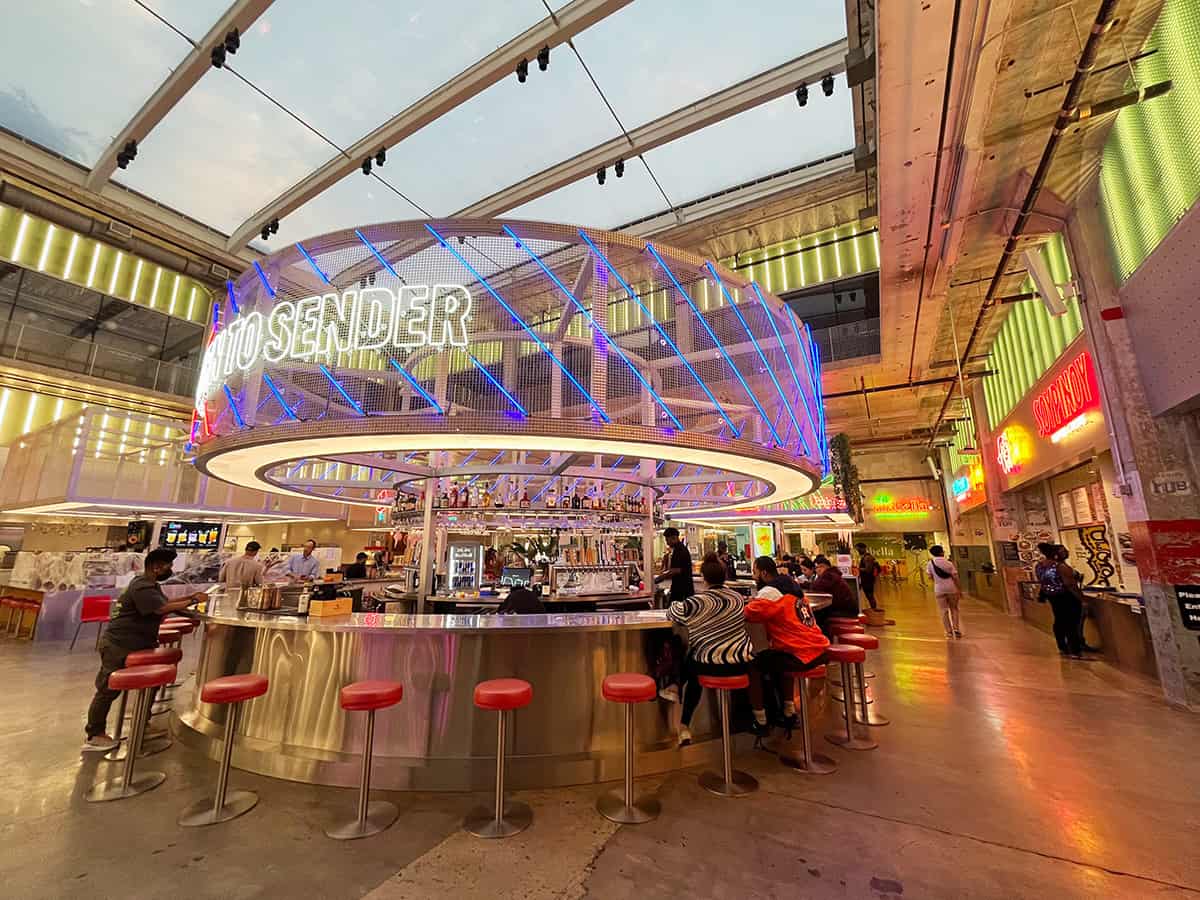 I cover it more in my post on things to do in Houston, but a great spot for a quick dinner and an early night. Or check out some of the entertainment that might be happening when you're here.
We had a cocktail and watched families and groups of friends dining on a huge selection of delicious meals. But a steak house was calling us, so we hopped in an Uber and enjoyed the most amazing meal at Georgia James.
Check out the best steak restaurants in Houston, but if you don't mind spending a bit of cash, I can totally recommend Georgia James and Vic & Anthony's. Mmmm.
I'm also a big fan of Tex Mex, and where better to have it than in Tex! Check out Houston Eater for their picks of the best Mexican restaurants in Houston.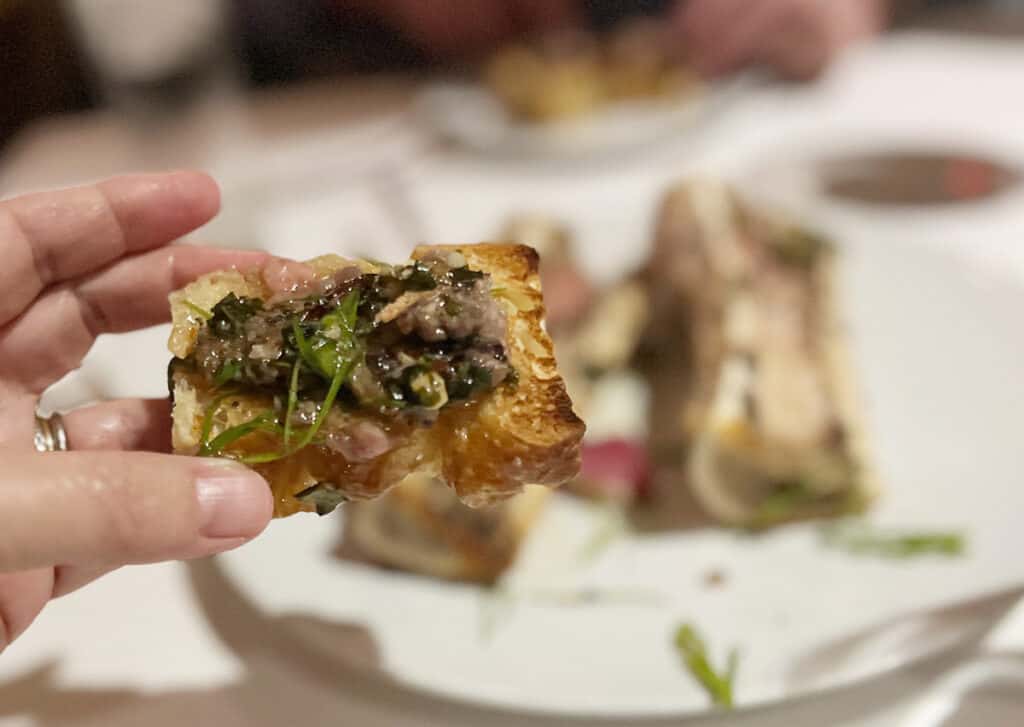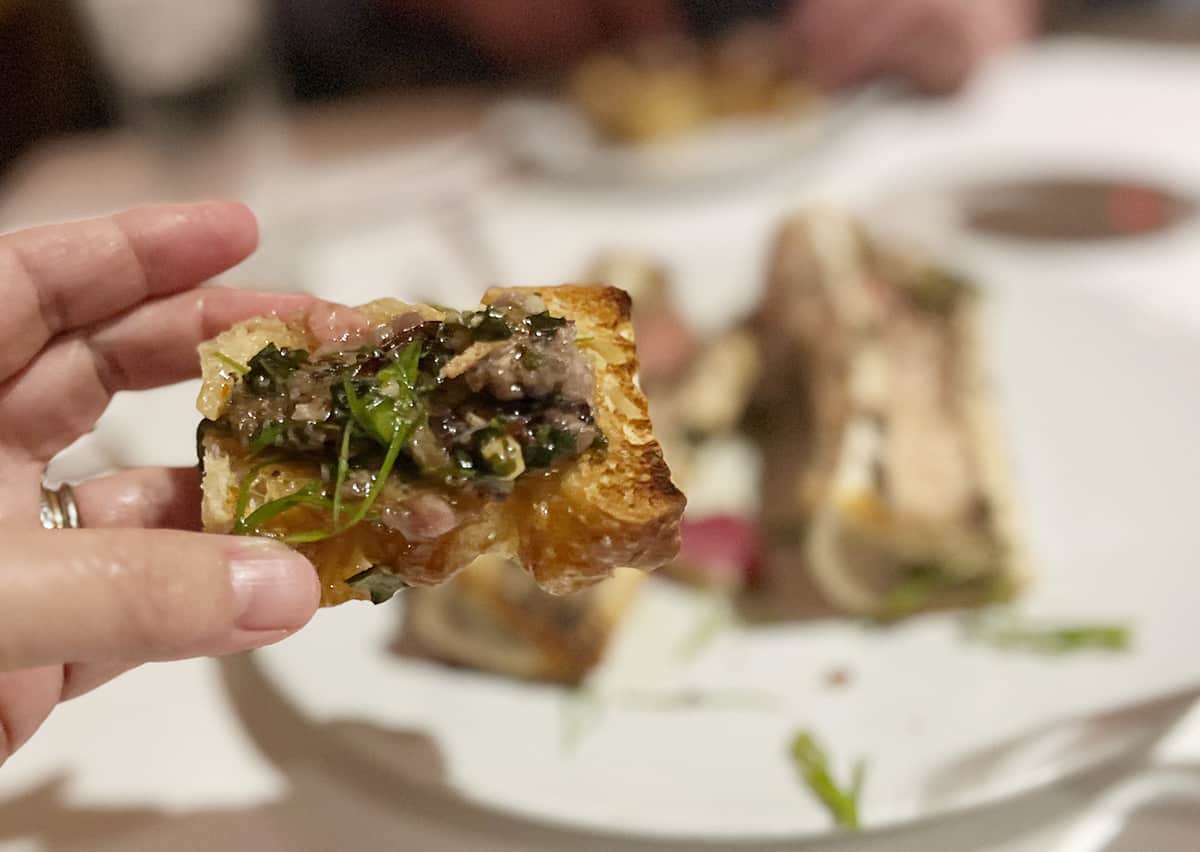 What to do on Monday in Houston
Sporty Spice
We love live sport whenever we visit the United States, and happily, during the baseball season the Houston Astros play on a Monday. (Make sure it's a home game when you're looking at their schedule!)
Houston is home five professional sports teams: Houston Astros (MLB), Houston Texans (NFL), Houston Rockets (NBA), Houston Dynamo FC (MLS), Houston Dash (NWSL).
Jump onto Ticketek to see what games are on in your date range. If you want to stay within walking distance to Minute Maid Stadium, check out Magnolia, Hyatt Place Houston, Westin Houston Downtown.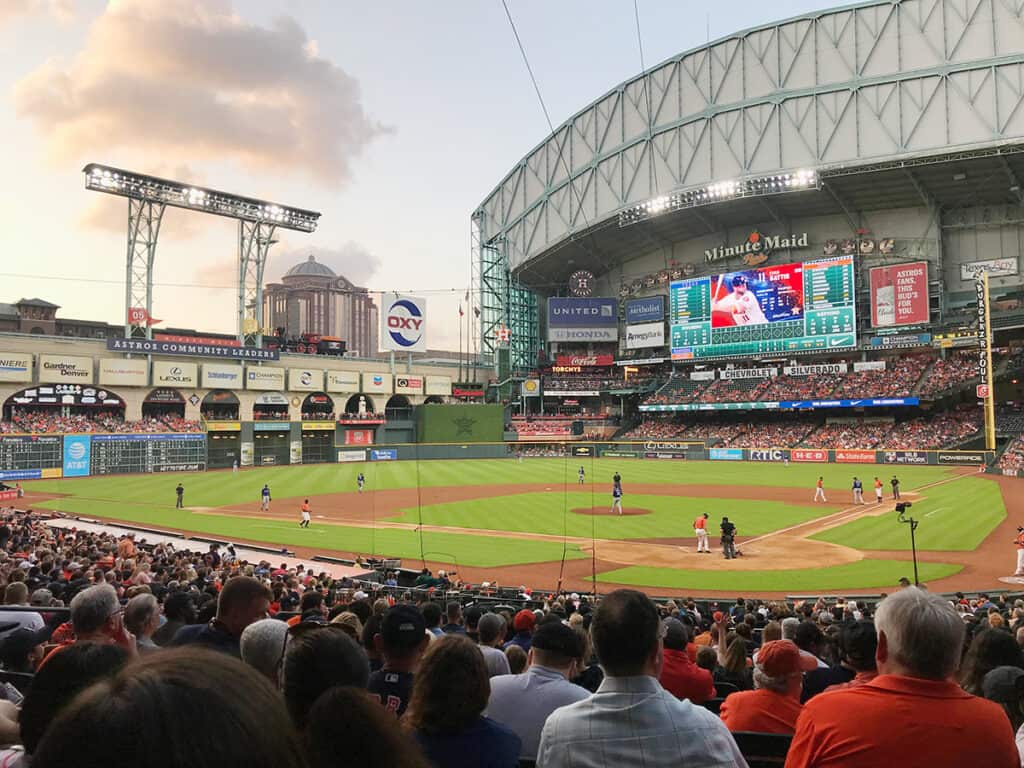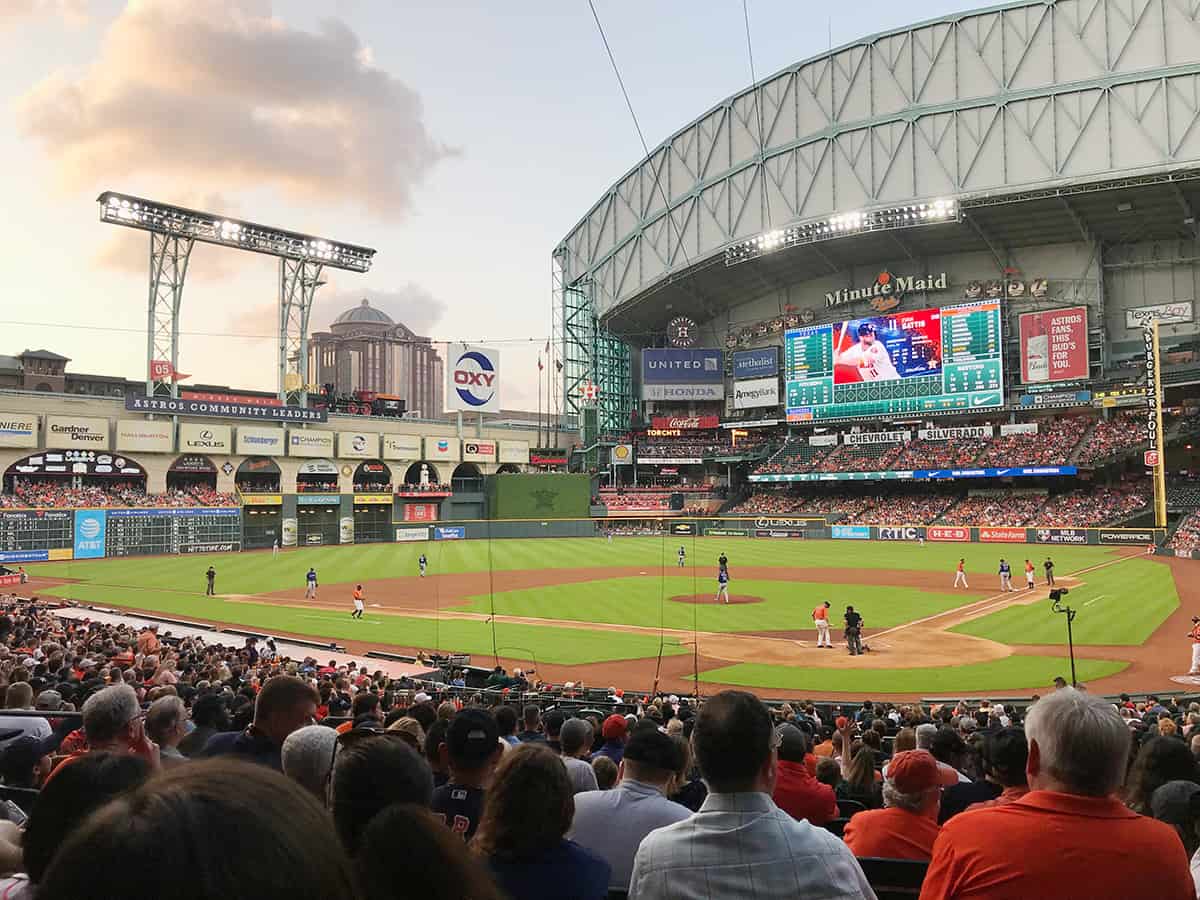 Shop till you drop!
You've got one night in Houston, so you could head for The Galleria and lose yourself in their 375 stores spending the rest of your Monday here until you drop. There are also lots of restaurants and hotels around here.
Or maybe you want to hightail it to the Houston Premium Outlets, about 35 km from Bush Airport. This could work if you will be travelling north next day up to Dallas or Fort Worth. Cheap and cheerful hotels around here include La Quinta Inn & Suites by Wyndham, Tru by Hilton Cypress, Holiday Inn Express & Suites.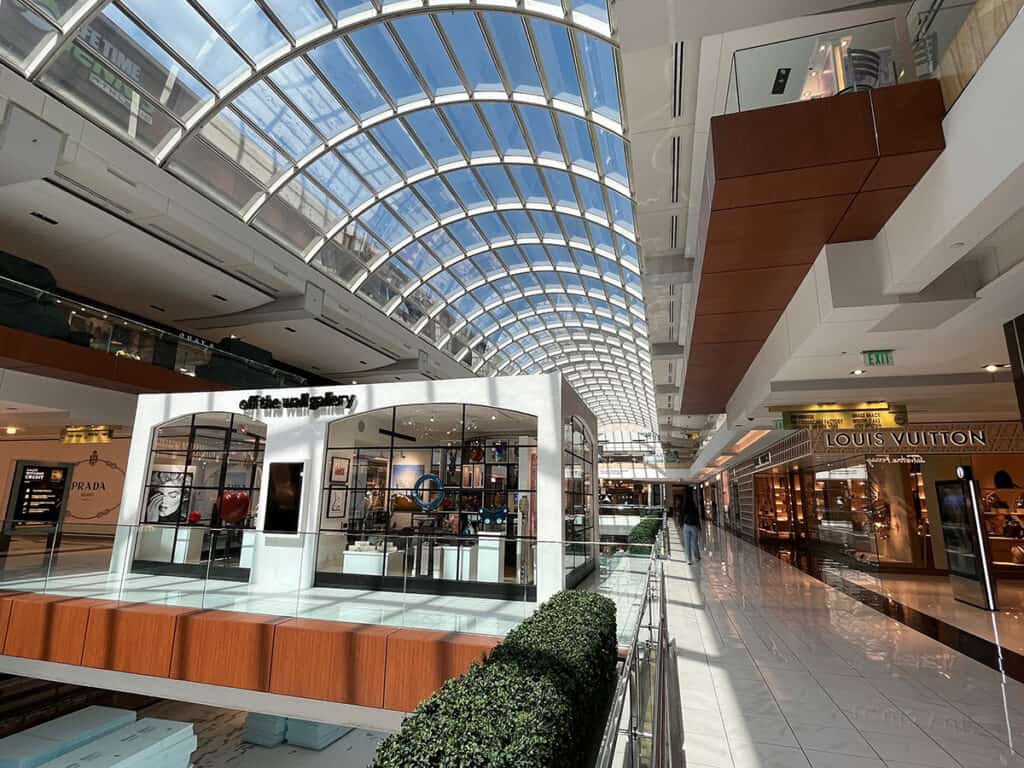 Visit Galleries & Museums
Culture buffs will love that Houston has a vast collection of galleries and museums. In fact it has seven cultural districts and hosts 21,000 events a year including concerts, plays, exhibitions, and other arts programs.
I wrote this post on the best children's museums in Houston over on my new day tripping blog. But for everyone else, there is plenty to keep art lovers and the curious busy. Note that most are closed on Mondays, but two notable museums that are open Mondays are Houston Museum of Natural Science and NASA Johnson Space Center (yes Mission Control!).
Houston Zoo is also open seven days and has a new Galapagos Islands exhibit.
Many museums have free admission on Thursdays. Not helpful if you are here Monday, but now you know.
For more things to do in Houston, check out the Houston Marketplace where you can pick up tickets for attractions, tours and experiences and get some good discounts too. Check what's on when you're in town.
For more information VisitHoustonTexas and plan your trip!
So there you have it, Mondays in Houston don't have be Netflix and room service in your hotel room!