NYC: Best places to watch 4th of July fireworks [2023]
Happy Independence Day!
Whether it's 4th of July fireworks or even New Year's Eve in NYC, here are some fabulous free and paid spots to view the techno display and enjoy a little hospitality while you celebrate in New York City!
I will add links to the best events when they become available, in the meantime scroll on down and be inspired about where you might want to go on July 4th.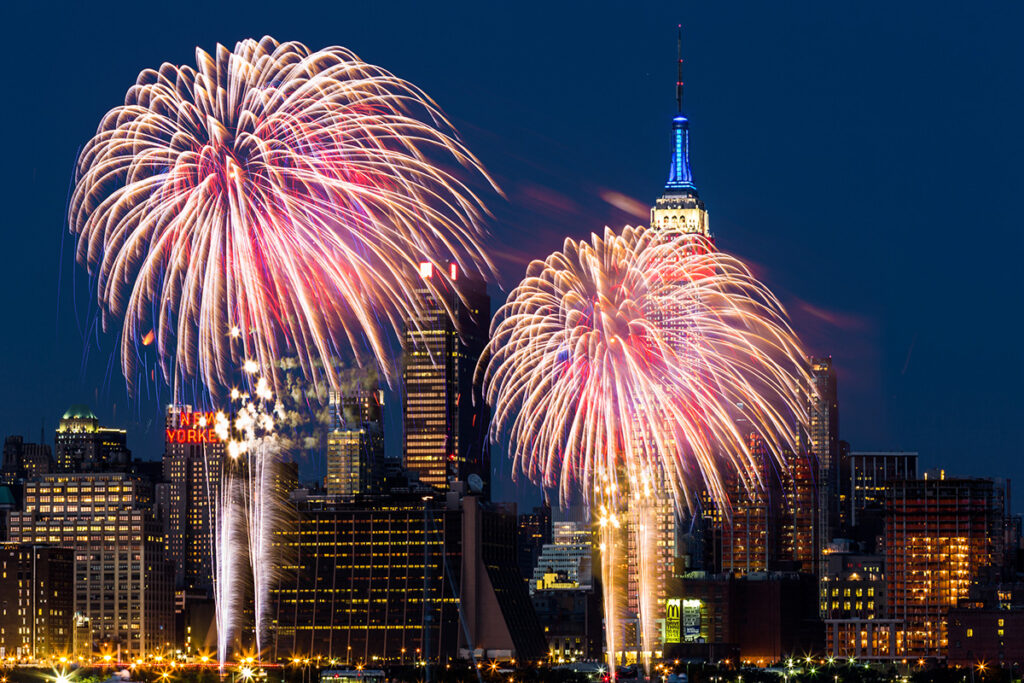 Take a harbor cruise
The very best location to see the 4th of July fireworks is right up close on the river. There are a couple of cruise companies putting on champagne, or dinners with live music to celebrate our independence with a bag.
Check out the two Cornucopia yachts, the Horizon's Edge yacht and Serenity yacht in this list of fun 4th of July cruises in New York. Prices start from $199 and include a dinner buffet, live DJ, open bar and fire works. They are also family friendly.
Empire State Building
As one of the most famous (and romantic) landmarks in New York City, the Empire State Building is our ultimate favorite spot, with more than 3 million hashtags on Instagram.
On Independence Day, the Empire State hosts their annual celebration from 7pm – 10pm. This exclusive event (closed to the general public and available by ticket only) offers prime views of the firework displays from the 86th floor, as well as gourmet food and a premium open bar. 
Guests have private access to the open-air observation deck for the best fireworks viewing in the city and an awesome 4th of July soundtrack.
Staten Island Ferry
For the first time in five years, fireworks are returned to Staten Island in 2022!
Music by usually begins at 8:30 p.m with fireworks at 9pm. (The show will be canceled in the event of bad weather). Bring your families to the boardwalk on South Beach, or if you don't want to go to the island, watch them from a boat in the harbor!
Take the Staten Island Ferry party cruise to see the fireworks which includes a family-friendly dinner. Ferry departs from New Jersey. There is an open bar, outdoor deck, live DJ and plenty of dancing.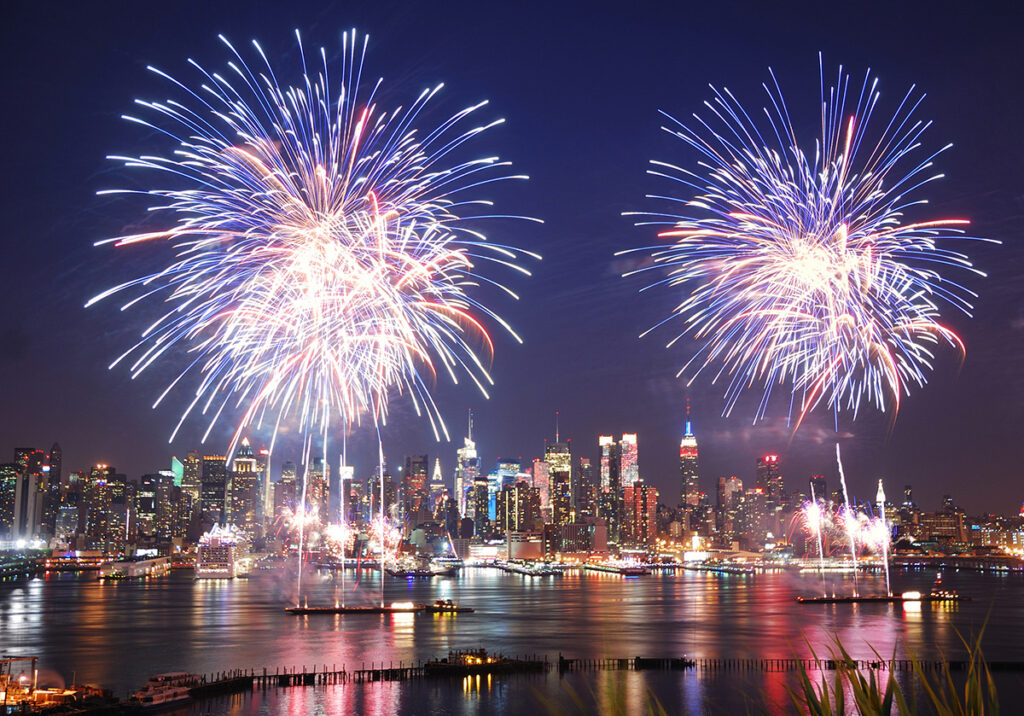 Summit One Vanderbilt
If you're lucky enough to get your hands on one of the event tickets on July 4th from SummitOne, with a premium bar open 7.30pm – 10.30pm and food by legendary NYC BBQ restaurant Blue Smoke.
You can take in the best views of the fireworks while sipping on cocktails and tucking into canapes 1,100 feet above Madison Avenue!
Macy's Fourth of July Fireworks
For the best views of Macy's annual mega 4th of July fireworks display with celebrity performances, get yourself to the East River where five barges laden with dynamite are set to entertain you!
You want to be around Midtown, but get there early as there is limited space for the best views.
Official Macy's fireworks viewing locations are 42nd Street and FDR Drive, 34th Street and FDR Drive (includes ADA/special needs viewing area), 23rd Street and FDR Drive. Across the river official spots are Gantry Plaza State Park, Newtown Barge Park, Transmitter Park.
If you can't get into these spots, just shuffle along the river and you'll see them.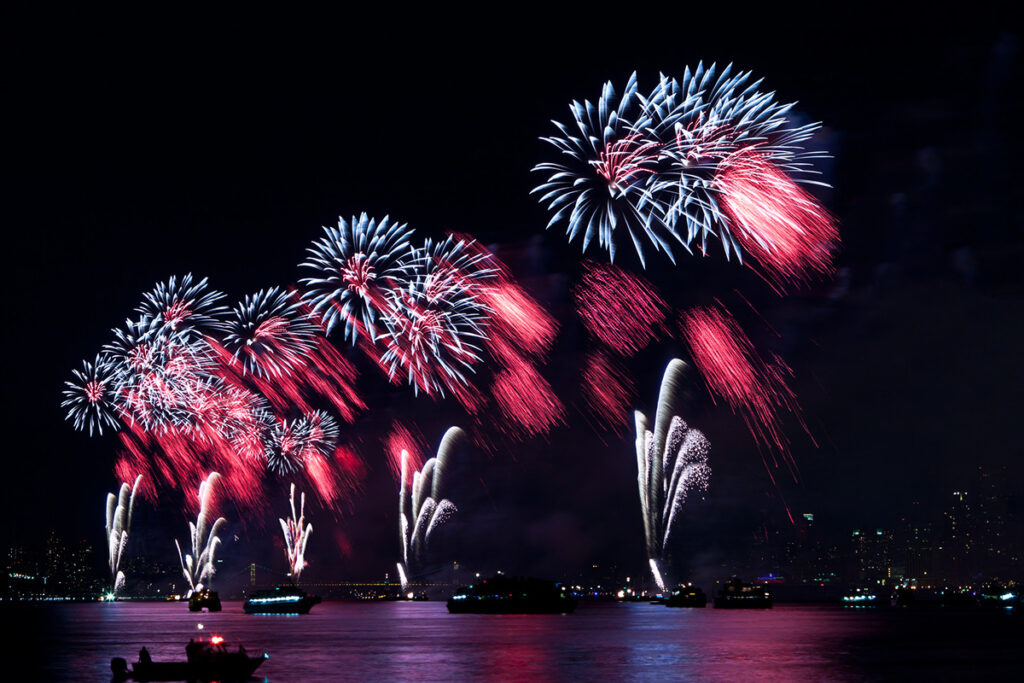 Or try one of these fabulous NYC rooftop restaurants with views of the East River for a cocktail along with your fireworks!
New year's eve in New York is another epic date to be here for the annual ball drop and fireworks too. This post covers the best places to be to see that in Times Square, and closer to the time has links to all the best parties.