So many things to do at Disney Springs
While I have always loved Disney World, I was never too big of a fan of Downtown Disney, it was very crowded and only had a few things I enjoyed. When they overhauled it and created Disney Springs, I completely changed my mind!
There are so many things to do at Disney Springs, you could spend a day or two just exploring all the shops and activities. And as for all the amazing Disney Springs Restaurants, it would probably take you weeks to get through them! The best part of Disney Springs; it's free to visit! Even parking is free.
Below, we will help you discover the magic outside the parks with our comprehensive guide to the best things to do at Disney Springs. From shopping to dining and unique attractions, Disney Springs promises a delightful experience
Top Shopping Spots at Disney Springs
Disney Springs is the shopping hot spot you need amidst a theme park-focused vacation. It is definitely this mom's favorite spot to shop in all of Orlando!
There are over 100 different shops to enjoy in the area, so you are sure to find something for everyone. At Disney Springs, you will renowned global brands, cute boutiques, and (of course) exclusive Disney merchandise.
You can browse through a multitude of upscale stores, including Coach, Alex & Ani, and Kate Spade. If you're traveling with sports fans, they will love the Under Armour store, Stance Socks, and the Nike store. There are even shops for the little ones, like the Lego Store to Once Upon a Toy.
I also highly recommend perusing through The Marketplace Co-Op. It is a market-style shop featuring several vendors.
You can find everything from vintage clothing to home decor! Not to mention, it is a great place to find a unique gift to send back home to someone who couldn't make the trip. Find the list of stores here!
---
Of course, a trip to Disney Spring wouldn't be complete without a stop in the world's biggest Disney store, World of Disney!
You could, quite literally, shop until you drop in this gigantic store. It is a wonderful place to find a souvenir or that new Disney shirt you have been on the lookout for. I love how it is divided up into different Disney niches.
However, keep in mind, when you see something you love inside the parks buy it there. Many people assume this store has everything the parks have and that is not the case. It simply has the largest selection of Disney Souvenirs that you can find in one space. 
---
Incredible Dining Options at Disney Springs
After exploring all of those shops, you'll be hungry! Luckily, Disney Springs offers a huge variety of delicious dining options.
In fact, there are 67 places to dine and they range from quick service to upscale table service restaurants to bars and lounges.
If you have a Disney Dining Plan, be sure to check out which restaurants you can use your credits at. An easy way to do this is by heading to The Disney Springs website, which allows you to filter a search by Dining Plan eligible locations.
Upscale Dining
Looking for delicious international food from famous world-class chefs? Check out Morimoto, The Edison, Frontera Cocina, or STK Steakhouse!
Here's a little more about our 2 favorites! These restaurants are our personal favorites if we're looking for a nice sit-down dinner or celebrating a special occasion. 
Best for Birthdays – Morimoto
Morimoto offers a one-of-a-kind experience. The food is mind-blowing but does cost a pretty penny, so if you are on the Dining Plan it is worth using 2 credits for this place.
Morimoto Asia is the brainchild of Iron Chef America star Chef Morimoto. It is a sleek, modern space featuring clean lines and huge, sparkling windows.
This Disney Spring restaurant's menu pays homage to a number of Asian nations. It includes everything from sushi, portobello mushroom fries, Kung Pao chicken dumplings, Morimoto poke salad, and garlic miso vegetable ramen.
Asian-inspired cocktails, sake, and beer are also available. If this is at the top of your list, do be sure to make reservations. 
Best for a Date Night – The Edison
The Edison is impossibly cool. You will feel like you have just walked into a 1920s speakeasy with the steampunk theming. The food menu includes specialties like Electri-Fries with Edison special sauce, the Tesla shrimp Cobb salad, and the "Mile High" chocolate cake.
Not surprisingly, the drink menu is where the establishment really shines. They have seasonal cocktails, like the bourbon-based Leather & Tweed.
You should check out their regular offerings, like the Gimlet as well. Mixologists handcraft these drinks to perfection.
---
Traditional Dining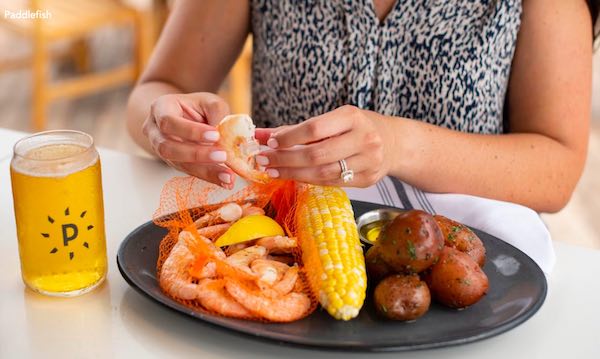 Don't worry, you can still have an amazing dining experience in Disney Springs without choosing one of the upscale options.
If you'd prefer Southern comfort food, head over to Chef Art Smith's Homecomin'. Also, check out D-Luxe Burger for a nice enjoyable meal at reasonable prices.
Be sure to make a reservation for these popular table service restaurants as far in advance as possible! Reservations can be made straight from your My Disney Experience app.
Here are some popular options:
The Boathouse
Jaleo
Paddlefish
Wolfgang Puck Bar & Grill
---
Quick Service Dining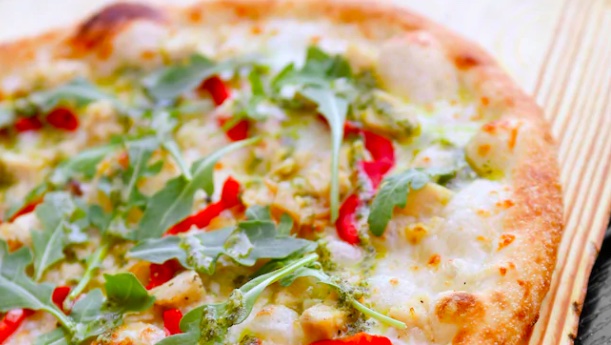 Even if you are just looking for something quick and easy, you do not have to sacrifice taste. There are numerous quick service options in Disney Springs. Our favorites are Blaze Pizza and the Polite Pig. 
My Favorite Stop – Erin Mckenna's Bakery NYC!
Disney Springs' Erin McKenna's Bakery is a must-visit for families seeking delicious treats that cater to different dietary needs. The bakery offers a variety of gluten-free and vegan options that are free from any animal products or harmful ingredients, ensuring that everyone can indulge without any worry.
From cupcakes to donuts, cookies to cakes, there's something for everyone's sweet tooth. We definitely recommend checking this bakery out.
---
Enjoy Amazing Desserts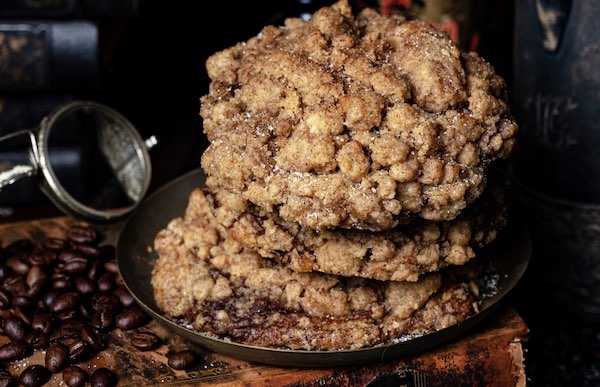 There are tons of places to grab a delicious treat in Disney Springs. From the numerous food carts to Goofy's Candy Co to Ghiradelli's Chocolate (pop in and they will give you a free chocolate), but the number 1 place in my book is Gideon's Bakehouse.
There you will find some of the most delicious cookies imaginable. Often times there is a line for Gideon's so be prepared for a little bit of a wait and some nights, quite a long wait.
---
Interactive Activities and Things to do at Disney Springs
You've shopped and dined, and now it's time to play! Disney Springs is home to some unforgettable entertainment. Choose from jaw-dropping acrobatic shows, live music, and activities for all ages!
Of course, you could also combine the dining and play by opting for a dine-in movie at the AMC theater. 
There are what seems to be an endless number of activities and things to do at Disney Springs, here are some of our favorites!
Sometimes when we are in Disney World, it is nice to take a break from the crowds and the heat by enjoying a movie.
At the AMC in Disney Springs, you can enjoy the newest theater trend, Dine-In Movies. The kids thought it was awesome to be served while watching a film.
As for mom and dad, it was so amazing to have a little downtime while still keeping the kids entertained
---
Enjoy a tethered hot air balloon ride above Disney Springs for some incredible views, not only Disney Springs but also Disney World. Since Orlando is so flat, you will be able to see pretty much all of Disney World from the tethered balloon. 
This 8-minute flight is $20 for adults (age 10+), and $15 for kids 3-9 years old.
---
Another option we love for the whole family is the Splitsville bowling alley at Disney Springs. They have a full menu so you can kick back, relax, and roll some strikes (or gutter balls in my case).
The environment is great and the food is pretty delicious. It is definitely not your typical bowling alley food, that is for sure!
---
Have you ever been in need of instant cupcakes? I think we all have. Well, have no fear because, at Disney Springs, you can grab a delicious cupcake at the Sprinkles ATM. This adorable ATM allows you to order your favorite cupcake with a few taps on their integrated tablet.
If you want to see all the delicious cupcakes, you could go inside the Sprinkles store, but my daughter insists the ATM is the only way to go. 
---
For a one of a one-of-a-kind experience at Disney Springs check out the Amphicar, located at the Boathouse (another great place to grab a bite to eat). You start out driving on the dock but then you head into the water and start boating around the surrounding Disney Springs area.
---
Things to do at Disney Springs for the Little Ones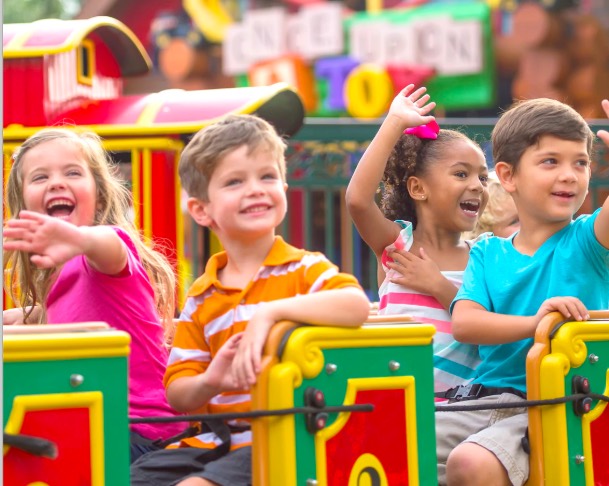 Train Rides and Carousels
Do you have little ones tagging along with you to Disney Springs? They'll love the Marketplace Train Express and the carousel (although I would skip paying for the carousel if you plan on heading to Magic Kingdom!
Also, check out the stage at night in front of the World of Disney Store, there are often entertainers who have fun songs and dances for the little ones. 
Young kids can also transform into princes and princesses at the Bibbidi Bobbidi Boutique! Specific package prices can be found on the Disney Springs website. 
A day off from the parks doesn't have to mean a day off from magic! Disney Springs is full of pixie dust, in all shapes and sizes! Have fun exploring!
---
Visit the Coca-Cola Store (FREE)
The Coca Cola Store is great for kids of all ages and is one of the best free things to do at Disney Springs. The highlight for the little ones is taking a picture with the Coca Cola Polar Bear which is adorable.
Our 5 year old at the time loved it. Afterwards head up to the rooftop bar for a wide variety of coke drinks and treats
---
Play at the LEGO Store (FREE)
The Disney Springs LEGO Store is a great place for kids to have a blast. There are a ton of interactive toys to play with and some amazing Lego creations perfect for photo ops.
---
Create your own Chocolate-Covered Deliciousness at Goofy's Candy Co.
This is for little ones and grown-ups alike. Goofy's Candy Co. has candy galore, but what I love the most is the delicious area where you can make your own chocolate-covered pretzel rods, strawberries, and so much more.
The kids love it because they can create their own favorite concoction and obviously claim there's is the best.
---
Disney Springs Kids Club
Disney Springs Saturday mornings are going to become much more enjoyable! To get the whole family up on their feet, rocking, and grooving, our entertainment staff has been working diligently to compile a lineup of energetic, captivating entertainers.
This is a new entertainment option created for the entire family to enjoy together. Every Saturday morning at 10:30 a.m., it will start at Waterview Park.
Each week's roster of these distinctive, kid-friendly performers will change, and fresh entertainment is constantly added. Wassalou, an Afropop group from Disney's Animal Kingdom Theme Park, will open things up.
They're bringing their signature vigor and style to Disney Springs Kids Club as they bring their show on the road to our side of town.
While everyone plays and dances in the drum circle, pick up bongos, maracas, and other instruments. Or, get down at a high-octane dance party with Flight Crew Jump Rope featuring dazzling jump rope routines and exhilarating acrobatics.
---
If you have any questions about Disney World, I would love to hear them! You can reach out in the comments below or catch me over on Instagram!
---
Map of Things to Do at Disney Springs
---
If you enjoyed learning about things to do at Disney Springs, You May Also Like:
Over 100 Disney World Tips & Tricks for 2020! [Save Time & Money!]
Which Disney World Park is the Best? The Surprising Answer!
Disney Souvenirs [25 Awesome Gifts for your Next Disney Vacay!]
Pin for Later: The Best Things to do at Disney Springs!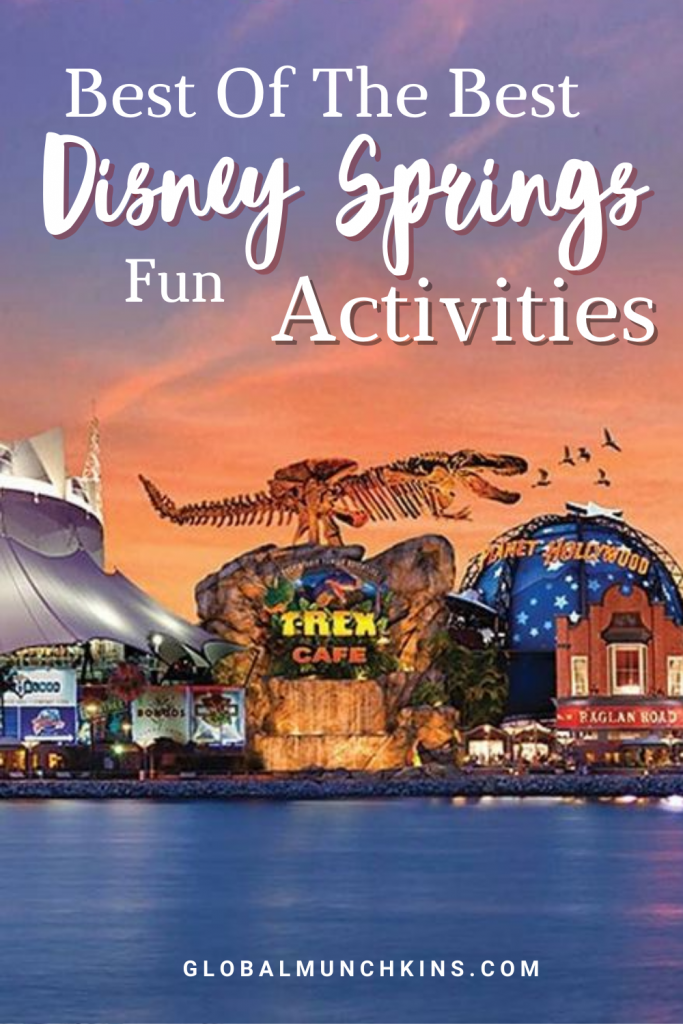 ---
Frequently Asked Questions About Disney Springs
Is Disney Springs Free to Get In?
Yes, it is free to get in and Parkings is Free
Is Disney Springs worth going to?
Absolutely, if you have the time. Obviously visit the 4 theme parks at Disney World first, but if you have an evening or afternoon to shop or dine, it is definitely worth it.
Are there any rides at Disney Springs?
There are a few paid attractions at Disney Springs, but that is not the main reason people go. The rides include a merry go round, a tethered hot air balloon ride, and a ride on an amphibicar (car drives on water)
Are there characters at Disney Springs?
No, you will find tons of Disney Merchandise, food and toys, but no characters to interact with
What is there to do Free at Disney Springs
Free Chocolate Sample at Ghiradellis
Play at the Lego Store
Visit the Coca Cola Bear
Window Shop
Children can Dig for fossils at T-Rex Cafe
Free Shows at the Amphitheater
DJ Dance Party