The British have become more adventurous in choosing holidays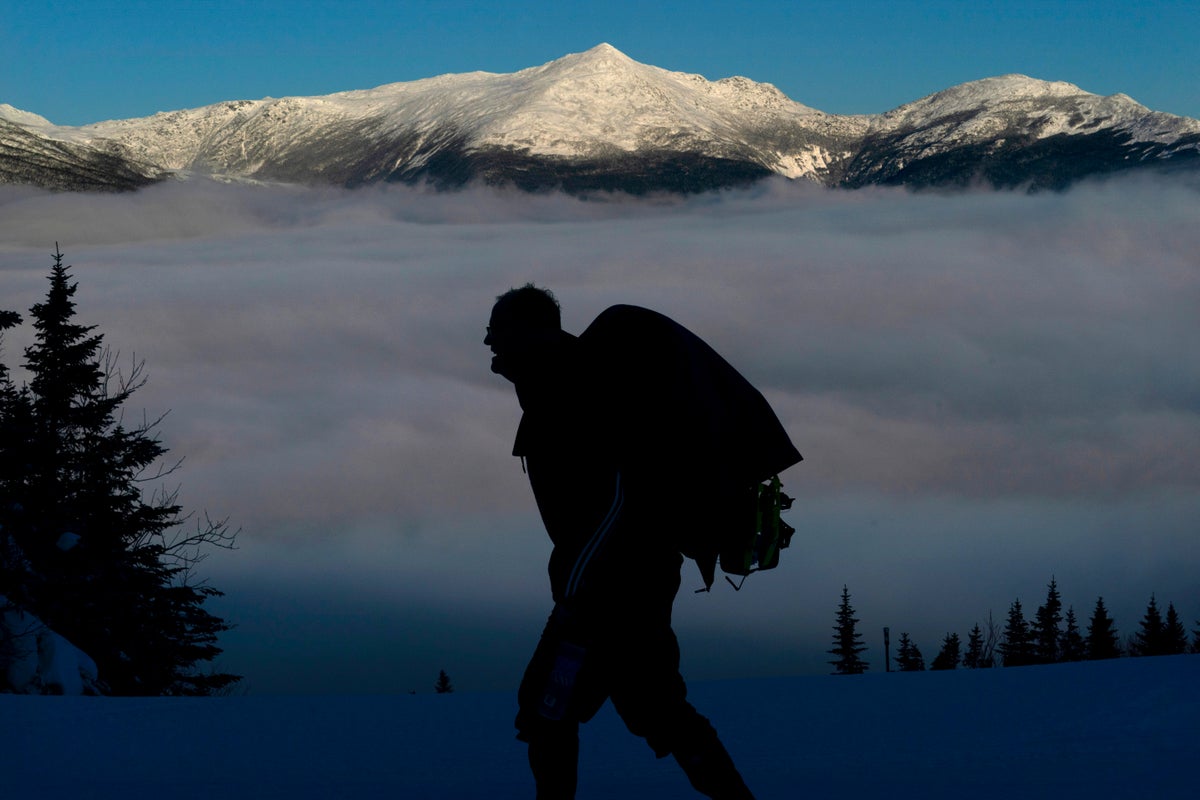 A study of 2,000 holidaymakers found that 36% of them want to expand their travel experience in the next 12 months, although 19% tend to revisit the same destinations.
And of those looking to break out of their usual holiday routine and become more adventurous in 2023 and beyond, 53% cited it as a desire to push themselves to try something new.
Snorkeling (31%), dog sledding (23%) and wilderness camping (22%) are also on the list of adventurous activities that vacationers want to indulge in.
A study commissioned by adventure travel company Hurtigruten Expeditions also found that while 30% thought it was daring to try a new dish abroad, 23% thought it was something less than exploring truly remote corners of the world or relaxing in the wild. not bold enough.
Anthony Daniels, general manager of the British travel brand, said: "More than ever, travelers are looking to break away from their usual holiday habits. The study also found that the average adult has traveled to 12 different countries in their lifetime and goes on vacation at least once a year.
More than half (54%) go on adventure holidays with their partner, while 26% prefer adventures with their friends.
According to OnePoll, 66% want to try something new on vacation, even if they have to get out of their comfort zone.
Those who take the plunge feel excited (37%), happy (25%) and proud (23%).
It also found that in the past, a fifth considered roller coaster riding a gamble, but now 49% consider exploring the remote corners of the world a bold undertaking.
Visiting destinations such as Antarctica (57%), the Galapagos Islands (50%), South America (43%) and West Africa (41%) were also considered bold.
Anthony Daniels of Hurtigruten Expeditions, which takes guests to some of the world's most adventurous destinations with excursions including treks in Antarctica, dog sledding in the Arctic and sea kayaking in Alaska, added: Adventurous destinations, these once considered fantasy escapes, have now become a reality for those who want to discover the incredible corners of the world.
"With our expedition team to help you and state of the art expedition ships, our team will take you to places you may have only dreamed of, where you can discover your inner explorer."
Top 20 activities that await the British on an adventure vacation:
Walks on nature trails
Wildlife Safari
Hiking
Island exploration / jumping
Snorkeling
Trying a new dish
Tasting of local cuisine
Kayaking
Water skiing
Rainforest tour
quad biking
rock climbing
paddleboarding
Husky riding
Surfing
Camping in the desert
Skiing
stargazing
Overnight stay in the jungle