The Ultimate Guide to Halloween in Temecula Valley – 2023
Can you believe it's Fall?? Crazy right… well, take a deep breath because I have put together an amazing guide to Halloween Activities in Temecula and the surrounding communities. It's ALL right here in one place so you can sit back and relax!
The ULTIMATE GUIDE to Halloween in Temecula & Murrieta – 2023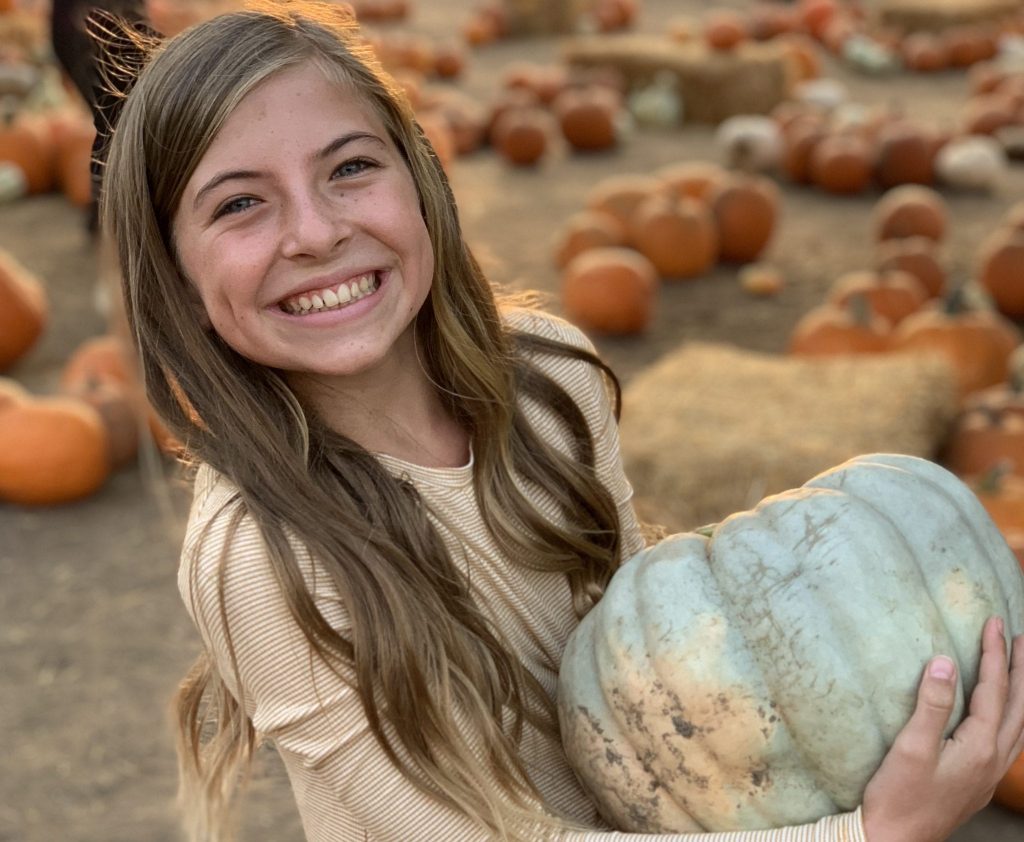 Pumpkin Patches
1. Peltzer Farms (Temecula/ Wine Country)
Peltzer is one of our family favorites with its country chic vibe that is absolutely perfect for the Fall. Not to mention it's one of the hottest new wineries in Temecula as well. They have a fun corn maze, train rides, a cute petting zoo, and face painting.
Most importantly, they've got pig races and they are so fun to watch! They've been open for about a week now, but don't forget to check out their Facebook to see what events they've got going on.
Read our Full Review on Peltzer Farms here and their winery here (hint: pretty good wine tasting). Plus, find out more about Peltzer Farms on their website here.
2. Pick of the Patch & ABC Farms
Pick of the Patch Pumpkins and ABC Tree Farm is the perfect place for family traditions to be born because they have a pumpkin patch in the Fall and then sell Christmas trees in the Winter.
This patch is located right near Rancho Community Church in Temecula, but they have locations in Oceanside, Lake Elsinore, and San Clemente as well. Check out their website to see their Monday and Tuesday coupons. Find out more on their website here.
3.Pumpkinland Pumpkin Patch (Temecula/ Promenade)
Pumpkinland Pumpkin Patch is located right in the Promenade Mall parking lot and is super convenient, even open 7 days a week. It has all the carnival games, inflatable rides, and crafts you expect to find at a pumpkin patch. 
4. Bates Nut Farm (Valley Center)
Bates Nut Farm is as classic as it gets, which is to be expected because they have been in business for over 50 years. Everybody gets to grab a wheelbarrow and head out to the field to find their perfect pumpkin. There's great BBQ, food trucks, and tons of different activities.
Check out their family fun packages to get the most out of your day. See their site for details.
5. Toms Farms (Corona)
The pumpkin patch at Tom's Farm is open nearly every day in October and while they offer the Fall activities you would expect, they also offer all their normal amenities and attractions. 
Stay up to date by checking their website here.
6. Julian Mining Co. (Julian)
Just 200 yards south of the Julian Mining Co. lies their pumpkin patch full of 1000's of vine-ripened pumpkins of all varieties, meaning you can find just the right one. Parking is free and they're open Friday-Sunday.
It's the perfect place to grab that yummy apple cider that makes cold fall days feel just right and pick up some pumpkins. See their website here.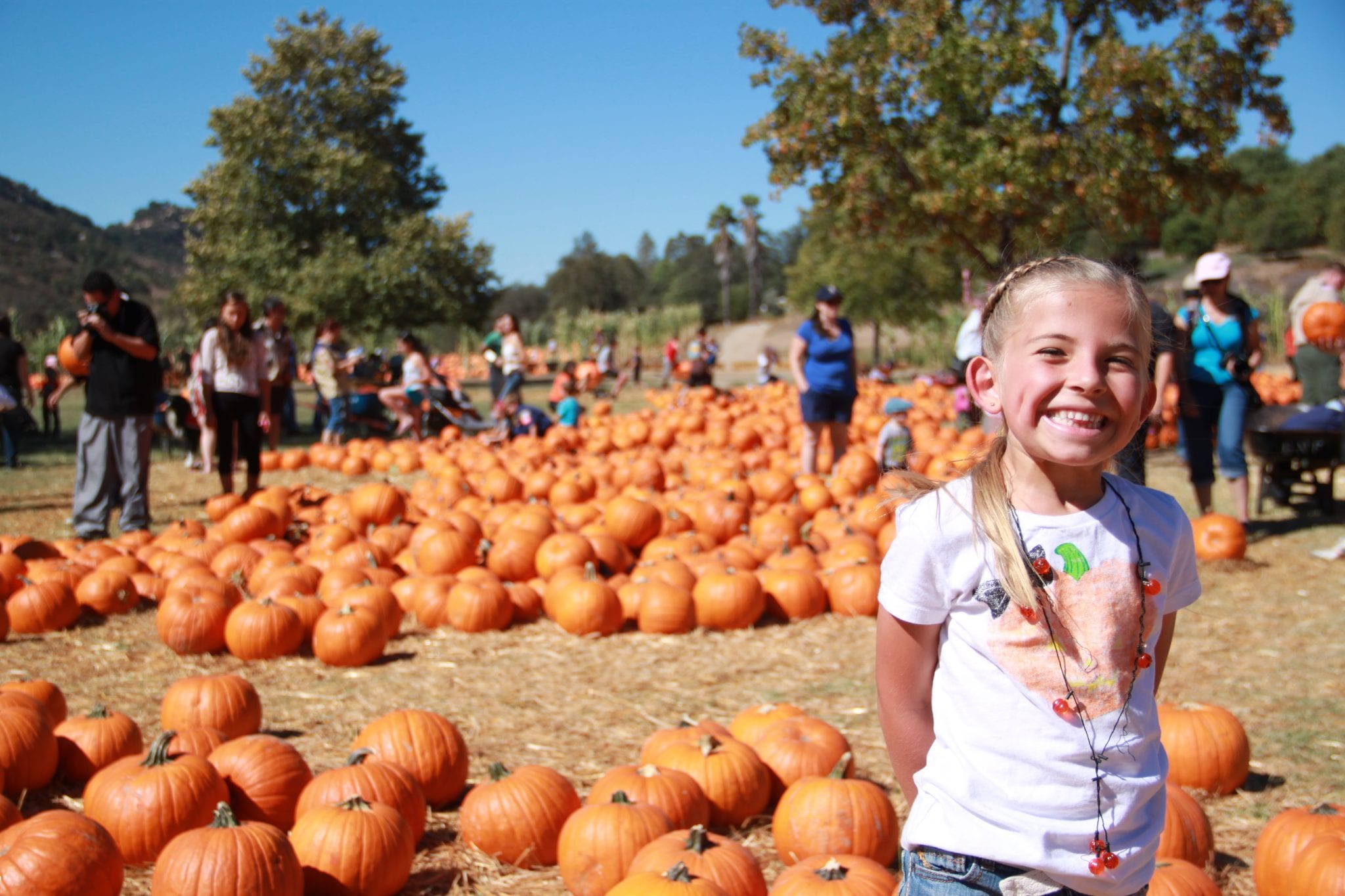 7. Riley's Farm (Oak Glen)
Riley's Farm is famous for its u-pick apples during the fall but they also have PUMPKINS!! See their website for details here.
8. Del Mar Pumpkin Station (Del Mar)
Another larger-scale pumpkin patch; the Pumpkin Station in Del Mar features giant slides, an antique carousel, a petting zoo, a game zone & more. Check out full details on their website here.
---
Festivals & Carnivals
1. City of Temecula- Halloween Carnival
When:  October 27th – from 5:30 pm to 8:30 pm.
What: Come out and enjoy the city of Temecula's Halloween Carnival. Don't forget to dress your best for the costume contest! Bring an empty bucket along so you can fill it up with all their treats. There will be carnival games and spooktacular activities throughout Old Town.
Details: click here
When: October 28: 5:30 pm – 7:00 pm
What: Join the city of Murrieta in celebrating Fall with trunk or treat! There will be food vendors as well.
Details: More details here.
---
Churches
1. Rancho Community Church
When: Oct 21 from 5-8 pm
What: Stop by the Rancho Community Church for their October Extravaganza on Halloween night for a fun alternative to trick or treating. They say they'll have lots of candy and tons of activities.
Details: More details here.
---
Special Events
For Little Kids:
1. Apple Head Carving Lab/Pennypickle's Pumpkin
When: Throughout October at Temecula Children's Museum
What: Check out Pennypickle's facebook page for details so you don't miss out on these wacky fun events. Nothing is spooky or scary at these events just be ready for the mad scientist. For details click here.
2. Apple Festival/Halloween Wacky Workshop: Children's Museum
When: TBA

What: Toy with tons of hands-on fun and wacky experimentation as we play with monsters, robotics, electricity, and all things Frankenstein-ish at our L.I.F.E. Laboratory extravaganza to celebrate the 200th anniversary of the publication of Mary Shelley's masterpiece! Nothing is spooky or scary at these events just be ready for the mad scientist. For details click here.
3. Spooktacular Dog Walk at the Promenade Mall
When: Dates: TBD
What: Get your feel good on by joining this fundraising walk with the whole family, even your pup! Your dog will get a doggie treat bag and there will be plenty of treats for you too. There's a costume contest for the best dress owner and pet duo. Don't forget to register online.
4. Big Horse Corn Maze
When: October 2 -October 31st
What: Big Horse Feed and Mercantile holds a great harvest festival throughout October, but they are best known for their 11+ acre corn maze. Check out their website for the weekend themes, like All American and Old Fashioned Farm Days. Check their website for details.
5. Valley-Wide Recreation Center
When:
What: 2017 Spooktacular- Halloween Carnival Games, Candy & Jumper Fun. Free admission.
6. Boo-mont Park San Diego
When: Every Friday, Saturday, Sunday in October + Halloween at Belmont Park
What: You just can't miss out on Zombie Laser Tag here at Boo-mont. They've got trick or treating, costume contests, crafts, and tons of attractions. Don't forget to grab a pumpkin spice funnel cake while your kiddos run around. See here for details.
Treat your little monsters to ghoulish giggles and a frightfully good time. Space is limited. Please arrive early to best ensure seating. We encourage carpooling. Program dates & times subject to change. Sponsored by the Friends of the Temecula libraries.
---
Temecula Haunted Houses & More – For The Young At Heart
1. Temecula Terror
Temecula Terror is the Inland Empire's newest haunted attraction. Guests will pay a visit to a forgotten stop on the Butterfield Stage Route, just outside of Temecula proper. There sits a small town hosting its first-ever Halloween Harvest Carnival, but once you make it past the festive fanfare, you will discover that the town itself is really the haunted attraction! The town residents welcome you to Otis Hatcher's twisted Halloween home at 301 Hyde Street, a brush with the spirit world beyond the veil at the town Crypt cemetery, and finally a perilous peek into the halls of Butterfield Asylum. Grab Tickets Here
2. Fear Addiction Haunted House in Vail Headquarters
Fear Addiction Haunted House is the real deal! Be prepared to be scared! Presented by Factory of Terror, the guys who know scary! Master of Ceremonies Spade Cooley, welcomes you to Ace of Spade Transport and Storage where the motto is  "We hunt you down for business"! Located in Temecula Parkway in the Vail Headquarters.
3. Sinister Valley at Storm Stadium
This haunted maze comes to us from Chris O'Keefe whose father did haunted houses for years. For the past, 7 years Chris has had a haunted house out of his home and would get 3,000+ people visiting it each year! Last year, they haunted the Vail Headquarters and This year its bigger as it heads to Storm Stadium.
Guests will travel through the maze, an abandoned mine shaft. The maze takes 7-15 minutes to go through depending on how scared you might be. Prices are $12 for Thursday & Sunday $15 for Fri & Sat.
 Watch me try and make my way through Sinister Valley's Haunted House. *Full disclosure I am a super big scaredy cat!!
4. Castle Dark at Castle Park
Castle Dark' Halloween Haunt: Castle Park. What happens when a family-friendly amusement park & mini-golf course takes a very dark turn …
5. Mansion of Lost Souls
Stop by the Promenade Mall after dark to attend Temecula's newest haunted attraction. Walk through the home of a doctor's family home, and find out what really went all wrong one fateful night. Details found here.
6. Haunted Trail Balboa Park
If you want to experience Balboa Park in a whole new way, wind your way through twisted pines and oaks of their haunted trail after dark. They set up a maze over 3,500 square feet and leave creepy characters lurking around every corner. Check their website for details.
7. The Harvest Motel Escape Room in San Diego
3rd Day Escape Rooms offers 3 different escape room experiences, but the Harvest Motel is specifically horror-themed and perfect for Halloween fun that will surely give you the chills. Details here.
8. Coffin Creek Haunted Attraction in Corona
This haunted attraction is not for the faint of heart, but it is one of the best places for a fright in Southern California. There are 5 separate attractions right here in this Corona spot! Check their site for details.
A movie fest with classic Halloween Films. Psycho" screens Halloween night! OCT. 6, 13, 20, 27 & 31:
10. Teen Pumpkin Plunge
Send your teens over to the Community Rec Center to swim and watch a movie after dark. The featured film will be Beetlejuice and it byof (bring your own floatie!). Details TBA!
Trick or Treating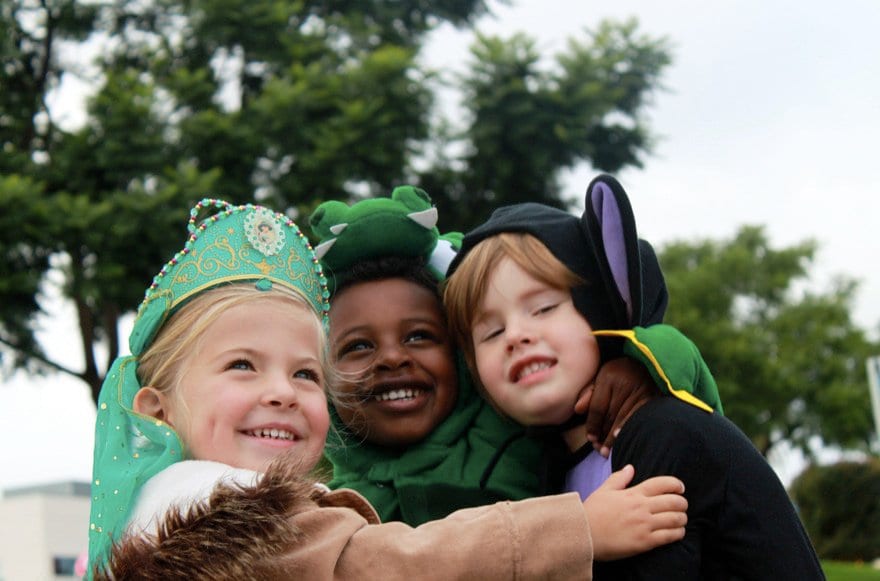 Old Town Temecula
Children can trick or treat at a variety of Temecula establishments including The Bank Mexican Restaurant & Bar and Texas Lil's. From October 12-31, The Bank will showcase a Haunted Vault and Trick-or-Treating for children on Halloween weekend.
Parents can join in the fun at the outdoor bar by receiving a $5 gift card towards Monday's Happy Hour by arriving in costume. Texas Lil's is encouraging families to dine with them before beginning an evening of trick-or-treating; kids eat free and costumed little ones can trick or treat when the night falls.
Wineries (adults want to have fun too!)
Who knew so many wineries in Temecula would embrace the Halloween spirit? They sure do it well though and made me fall in love with Halloween all over. We already mentioned Peltzer Winery's amazing pumpkin farm festivities, but there are tons of other places too.
Peltzer Winery
Head to Peltzer's Winery where they are hosting a Halloween Costume Block Party this year. See their website for details.
Longshadow Ranch
Longshadow each year has a Halloween Extravaganza Fest, and all their other activities perfect for Fall like "Bonfire Saturday Nights". Look for Details here.
South Coast Winery
A haunted tour through the vineyards that ends with wines, a charcuterie plate, and special Halloween treats from the chef… sign me up! Details here.
Oak Mountain
Don't miss out on this unique Temecula experience, Oak Mountain Winery hosts an annual Murder Mystery Dinner. Check their website for details.
Fazeli Cellars
Dress up for the night at Fazeli's Haunted Masquerade Ball on October 27th! Your admission ticket even includes a glass of wine. Pricing and more details can be found here. 
Danza del Sol
Join Danza del Sol at their 6th annual Halloween party dressed in your best costume. There will be food trucks and a great DJ. Details can be found here.
Wilson Creek
Celebrate the harvest at Wilson Creek's Harvest Fest where you can stomp on some grapes and carve a pumpkin. Details on their website here.
Did I miss something? If there is a Halloween event you would like to see featured leave me a note in the comments below!
Pin for later!