These are the best beaches in the world for 2023 according to Tripadvisor.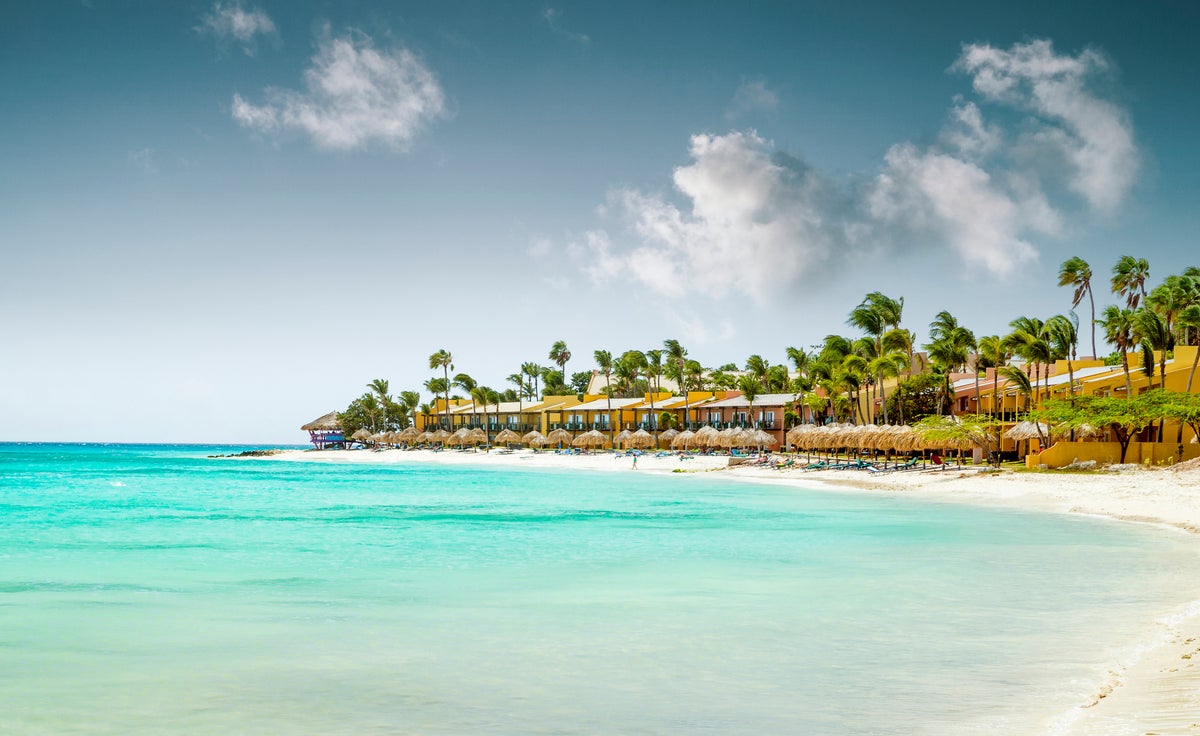 Tripadvisor has announced the winners of the Travelers' Choice Best of the Best Awards 2023 in the Beach category.
The annual ranking evaluates the quality and quantity of reviews and ratings from Tripadvisor travelers collected between January 1 and December 31, 2022.
Baia do Sancho on the volcanic island of Fernando de Noronha off the coast of Brazil has been named the world's best beach for the sixth time.
"A beautiful remote beach accessible only by descending stairs and stone steps," Tripadvisor said in a statement about the beach. "The majestic bluffs are breathtaking."
Australia and Hawaii also made the top 10, with a beach in Norfolk being named the UK's number one beach.
Eagle Beach in Aruba came in second – "calm and unspoiled" and Cable Beach in Broome, Australia came in third.
Iceland's black sand Reynisfjara Beach came in fourth place ("this place makes you forget about time"), while Grace Bay on Providenciales, Turks and Caicos Islands came in fifth.
Closer to home, Praia da Falesia on the Portuguese coast in the Algarve finished in sixth place. Here, "magnificent red sand cliffs lead to a green-blue ocean and a white sand beach that seems to stretch on forever."
And in eighth place, the Spiaggia dei Conigli on the island of Lampedusa in Sicily is described as "one of the wonders of the world."
In the list of the 25 best beaches in Europe, the Icelandic Reynisfjara came out on top, followed by Praia da Falesia and Spiaggia dei Conigli.
La Concha beach in the Spanish city of Donostia San Sebastian came in fourth place, while Playa de Muro in Mallorca came in fifth.
Four British beaches are included in the list of the 25 best beaches in Europe.
In 12th place, Gorleston-on-Sea beach near Great Yarmouth was praised for its "great water features and stunning beach".
A new Tripadvisor entry says that "the three-mile stretch of sand was the backdrop for a Richard Curtis film." Yesterday and hosted famous faces such as Ed Sheeran and Danny Boyle. Nestled along the scenic Norfolk Coastal Trail, this Victorian seaside town is a hidden gem popular with families and surfers alike."
Weymouth, on Dorset's Jurassic Coast, climbed five places this year to 14th on the list of Europe's best beaches, followed by surfers' paradise Fistral Beach in Cornwall, which made the list again this year at 22nd. m place.
Bournemouth Beach, meanwhile, is ranked 24th in Europe with a "manicured beach stretching for miles".
Sarah Fiershein, Head of Editorial at Tripadvisor, said: "As a big fan of the beaches, I know it's impossible to resist the allure of sunlight and turquoise water – and of course, there are plenty of them this year.
"But there are also pleasant surprises. In addition to the much-loved Caribbean and Hawaiian beaches, our community really wants to have more fun even exploring cooler places like Reynisfjara Beach in Iceland. So, whether you're looking to pack a windbreaker or a swimsuit, our list has something for a wide range of travelers – and might even convince the most ardent beach holiday naysayers to spend some time on the sand."
10 best beaches in the world for 2023
Sancho Bay – Fernando de Noronha, Brazil
Eagle Beach – Aruba, Caribbean
Cable Beach – Broome, Australia
Reynisfjara Beach – Vik, Iceland
Grace Bay Beach – Turks and Caicos, Caribbean
Praia da Falésia – Olhos de Agua, Portugal
Radhanagar Beach – Havelock Island, India
Rabbit Beach – Sicily, Italy
Varadero Beach – Cuba, Caribbean
Kaanapali Beach – Maui, Hawaii
10 best beaches in Europe for 2023
Reynisfjara Beach – Vik, Iceland
Praia da Falésia – Olhos de Agua, Portugal
Rabbit Beach – Lampedusa, Sicily
La Concha Beach – Donostia San Sebastian, Spain
Playa de Muro beach – Mallorca, Spain
Falassarna Beach – Crete, Greece
Nissi Beach – Ayia Napa, Cyprus
Balos Lagoon – Kissamos, Crete, Greece
Sotavento Beach – Fuerteventura, Costa Calma, Spain