To a national park and celebrating National Parks Week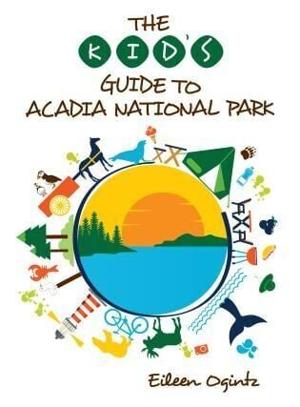 Share this article paywall-free.

Eileen Ogintz, Tribune Content Agency

It had been a long hike for little legs.
We were in Glacier National Park and had hiked one of the park's famous hikes to a glacial lake — nearly five miles. My son, Matt, was eight; his sister, Reggie, six, and our baby, Melanie, a toddler. She complained after so long in a backpack on her dad's back that her legs were "broken."
Still the kids were proud of their accomplishment and so were we, admiring the scenery. As a result of its topography and the heavy amounts of snow that fall during the winter, Glacier National Park is home to 762 lakes and many of the trails in the park lead to or end at the lake.
Then, inexplicably, Matt pushed Reggie into the ice cold water. She was furious. We didn't know what to say. The only response was for Matt to have a timeout right there at the edge of the lake in one of the most beautiful spots in the world.
National Park Week, April 22 through April 30, is a nine-day celebration of everything "parks." Entrance fees will be waived on April 22, 2023, to kick off the celebration and to encourage everyone to enjoy their national parks in person. National Park Service parks, programs, and partners will host events and activities all week. Follow National Park Week on social media and join the fun all week using #NationalParkWeek.
This year the theme is "Your Park Story" and the National Park Service is inviting you to share a special memory or experience you have had in one of the nation's more than 400 national parks. Follow on social media using #YourParkStory and share your own using #MyParkStory – like this one that my family still tells nearly three decades later.
I like to think all of our national parks trips — from camping in Acadia National Park in Maine to hiking in Rocky Mountain National Park in Colorado and braking for bears and moose in Grand Teton (where we had a karma moment with a famous grizzly and her cubs during the pandemic). Yellowstone NP encouraged my kids as adults to love the outdoors and to be good stewards of the environment. My Kids Guides to Acadia National Park and Great Smoky Mountain National Park can help you navigate.
It's important to remember that there are dozens of urban national parks, including the National Mall in Washington, D.C., the Statue of Liberty National Monument in NYC, Gateway Arch National Park in St. Louis, Missouri, Independence National Historical Park in Philadelphia (including Independence Hall where both the Declaration of Independence and the U.S. Constitution were debated and signed and where the Liberty Bell is displayed) and Golden Gate National Recreation Area in San Francisco (a great place for selfies with the Golden Gate Bridge in the background!)
Remember whenever you visit, there are also free or discounted passes available for senior citizens, current members of the military, and disabled citizens, as well as the families of fourth-graders. Learn more about the variety of passes offered by the America the Beautiful National Parks and Federal Recreational Lands Pass series. Check in advance to see if reservations are required to enter. Popular Rocky Mountain National Park in Colorado, for example, requires a timed entry permit from May 25 through Oct. 22 while Arches National Park in Utah has a timed entry system for visits from April 1 through Oct. 31. Haleakala National Park in Maui requires car reservations for those entering in time to see the sunrise. (Check www.recreation.gov)
There will be special activities at parks across the country during National Parks Week. Junior Ranger Day and all of National Parks Week. Parks across the country will host volunteer events on Earth Day, April 22. Check the calendar below for events at national parks or volunteer.gov for more volunteer opportunities for Earth Day and any time of year.
(The annual $80 America the Beautiful National Parks and Federal Recreational Lands Pass allows unlimited entrance to more than 2,000 federal recreation areas, including all national parks that normally charge an entrance fee.)
National Parks are great places to teach the kids to be good environmental stewards. Never feed the animals. Don't take anything, not even a rock, from park lands. Give people room to pass on trails and stick to marked paths. Throw away your trash in trash cans or carry it out with you.
Whenever you visit a national park or historic site with kids, remember it is about the journey, not the destination. Take a virtual tour first to see what special activities might be on the schedule. Stop at the visitor's center to ask for age-appropriate hikes for your kids and junior ranger booklets. Of course, you want to see the most famous attractions — Old Faithful in Yellowstone; the Redwoods in Yosemite. But national parks are big. The Rangers can give you suggestions of less crowded locales too where you can have a meaningful experience,
You may not reach the mountain summit or the waterfall. The bike ride may not be as long as you would have liked. But what counts is exploring with the kids. Carry a magnifying glass in your backpack (for the kids to get even a closer view of nature).
Make sure you've got a first-aid kit. (I learned that lesson the hard way in Joshua Tree when one of my kids fell into some cactus.)
Rain jackets and extra layers (garbage bags in a pinch) are a good idea too along with plenty of snacks and water. (Too many people get dehydrated in the Grand Canyon, for example.)
Most importantly, remember special snacks when it seems (to the kids, anyway) that the hike will never end. Peanut or regular M&Ms, anyone?
(For more Taking the Kids, visit www.takingthekids.com and also follow TakingTheKids on Twitter, Facebook and Instagram where Eileen Ogintz welcomes your questions and comments. The Kid's Guide to Philadelphia and The Kid's Guide to Camping are the latest in a series of 14 books for kid travelers published by Eileen.)