Universal Studios Hollywood Horror Nights DISCOUNT TICKETS – 7 Ways to Save!
Universal Studios Hollywood Halloween Horror Nights is definitely one of the most popular Halloween events in Southern California is one of the most popular theme parks in Southern California. While it is a great place to visit, Universal can be costly, here is a breakdown of How to Buy Universal Studios Hollywood Horror Nights DISCOUNT TICKETS.
If you are looking for a more affordable Halloween Option, check out Knott's Scary Farm
7 Ways to Get Discount Halloween Horrors Nights Tickets
A great way to buy Universal Studios Discount Tickets is Undercover Tourist. Undercover Tourist offers a variety of Universal Studios Discounts! They have several ticket options to get you to the wizarding world of Harry Potter including 1-Day general admission, 2-Day general admission passes, Universal Express tickets, VIP experience tickets, and discount Multi-attraction Cards! 
Their Halloween Horror nights' prices are the best around per ticket no matter the day, starting around $65. Check Current Prices Here.
---
2. ARES TRAVEL – MY FAVORITE WAY TO SCORE UNIVERSAL STUDIOS HOLLYWOOD DISCOUNT TICKETS!
Ares Travel is a go-to for discounted tickets in Southern California. Currently, they have the best prices on Universal 1-Day Ticket Deals and for Universal Halloween Horror Nights. Currently, you can get tickets for as low as $67 whereas regular prices are $100+ (pricing does depend on date of arrival). It's quite the deal. Check Prices Here
---
3. Frequent Fear Passes
If you plan on being a frequent flyer over at Universal Hollywood Halloween Horror Nights, the best way to get that bang for your buck is to invest in their Frequent Fear Pass!
They have two different options $209 option and a $329 option. The difference is the $329 option has 0 blackout dates while the $209 one has some blockout dates for return visits. Check Current Prices Here!
---
4. Become a Universal Studios Annual Pass Holder
Universal Studios Pass Holders get all sorts of perks and plenty of great ones for the Halloween Horror Nights. If you are a platinum pass holder you get a free night and all other passes get discounts on tickets.
---
5. TICKETS AT WORK – UNIVERSAL STUDIOS DISCOUNT TICKETS
TicketsatWork is the leading Corporate Entertainment Benefits provider, offering exclusive discounts, and special offers to tickets at top attractions, theme parks, shows, movies, sporting events, plus so much more. TicketsatWork is a unique benefit offered exclusively to companies and their employees.
You can double-check and see if your employer offers this for you to take advantage of! Right now they are offering a variety of savings, including 10% off gate admission prices! Ticket options include:
---
5. AAA MEMBER DISCOUNTS
AAA offers its members several different pricing options online through your membership account, savings on season passes, Universal Express tickets, and of course Halloween Horror Night tickets. Check out their website to learn more!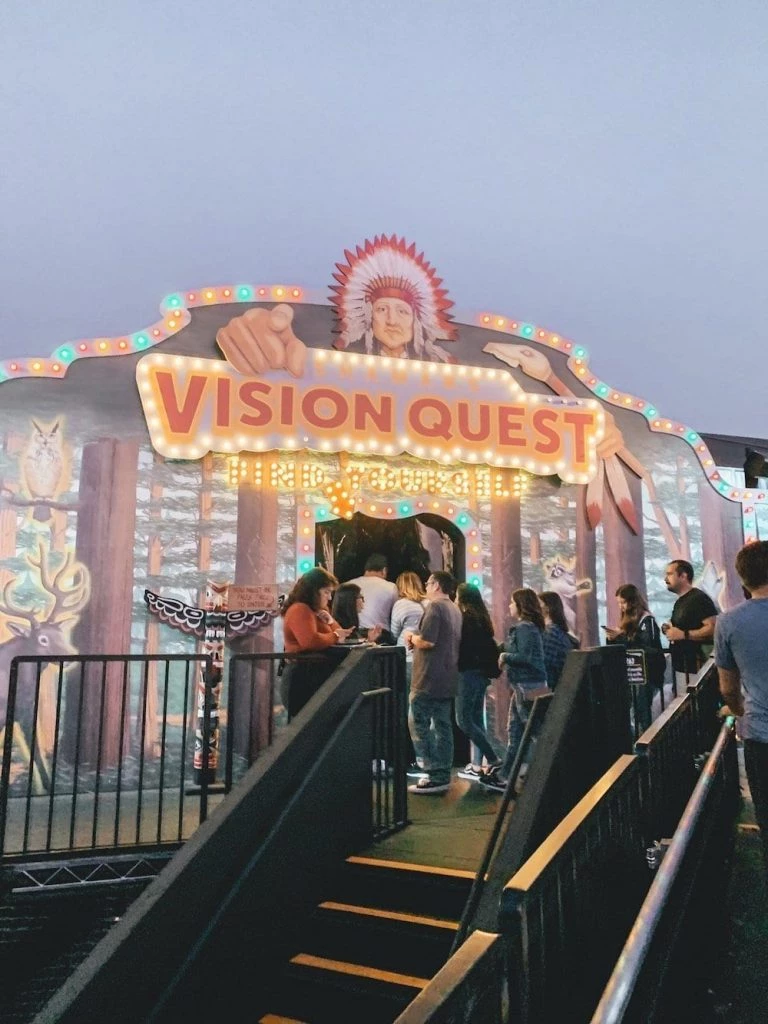 ---
6. MILITARY DISCOUNTS
Universal Hollywood offers amazing discounts for all active and retired U.S. Military. You can purchase your tickets at your local base MWR/ITT ticket office or by phone at (901) 874-6891. Your tickets will be mailed within 7 business days!
---
7. GROUP DISCOUNTS FOR UNIVERSAL STUDIOS TICKETS
For those with a group of 10 or more Universal Studios offers a discounted rate for your visit! To find out more information call 818-622-1550 or visit their website and submit a request at: 
---
8. COSTCO UNIVERSAL STUDIOS HOLLYWOOD DISCOUNT TICKETS
For those of you who are Costco members, they offer 3-Day General Admission, and Gold Annual Passes at discounted rates on their website! Check out their website for more details. 
Costco often has its best deals in the wintertime. So make sure to look out for some great deals as you are strolling the aisles and snacking on the samples.
---
You Might Also Like:
THE ULTIMATE GUIDE TO HALLOWEEN IN TEMECULA VALLEY
DISNEYLAND HALLOWEEN 2022! AN ULTIMATE GUIDE + MUST-SEE ATTRACTIONS
UNIVERSAL STUDIOS HOLLYWOOD HALLOWEEN HORROR NIGHTS 2022! PRO TIPS + EVERYTHING YOU NEED TO KNOW
Pin for Later – 7 Ways to Get Discount Halloween Horrors Nights Tickets