Why Summer Travel May Be Less Bumpy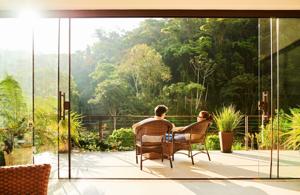 Share this article paywall-free.

Sally French

2022 was the year of revenge travel. Travelers took trips they skipped in 2020 and 2021, catching up on a backlog of weddings and family reunions. Others finally checked off bucket list trips.
Travel came back strong, resulting in high prices and packed airports. But with the surge, chaos often ensued. Hotels cut back on housekeeping, largely driven by a hotel worker shortage. Car rental costs spiked due to high demand and low supply. The flight delay rate hit highs not seen since 2014. All that culminated into major, distressing events shared by many travelers, such as the Southwest Airlines holiday meltdown.
But if 2022 felt crowded, 2023 could be more so. Checkpoint data from the Transportation Security Administration for two out of the first three months of the year show that average airport passenger counts have actually exceeded their 2019 levels — and they're set to keep growing.
"In January, we experienced our first full month where travel volumes exceeded the same month in 2019," said TSA Administrator David Pekoske in a prepared statement. "We fully expect to see an upward trend in travel volumes throughout 2023."
Why big crowds might not be as big a concern
While travel volumes are shaping up to be even bigger than their pre-pandemic numbers, things might not feel as brutal as they were last year.
Staff shortages are less dire
A huge contributor to travel chaos was staffing shortages, which is a problem that's recently lessened, according to an American Hotel & Lodging Association survey of more than 500 hotel owners in January 2023. While 79% of respondents still report staffing shortages, that's a steady decrease from the 87% who said they were short-staffed in AHLA's September 2022 survey.
Costs are leveling off
Sure, inflation is impacting the travel industry, but some travel expenses are actually cheaper than last year.
Average prices for both hotel room rates and airfares hit record highs in May 2022. But February 2023 airfares are down 18% from May 2022 records, according to a NerdWallet analysis of Bureau of Labor Statistics consumer price index data. February hotel prices, while up 15% versus prices in February 2020 (the last month before U.S. lockdowns), have dropped more than 6% from their record highs in May 2022.
Supply is increasing
Especially as the COVID-19 pandemic shifted travel habits (e.g., preference for the privacy of a vacation rental versus the shared hallways of a hotel), the industry struggled to keep up with demand. That's set to change.
According to vacation rental data platform AirDNA, vacation rental supply increased 25% in the third quarter of 2022 versus the same quarter in 2021. The increased supply means that occupancy rates are actually set to decline. That's good news for travelers as they'll have more lodging options.
Air travel supply is also increasing. Domestic seat capacity in January has already beat 2019 levels. In January 2023, U.S. airlines had 6% more seats available for booking compared to January 2019, according to data from travel booking app Hopper.
How to plan for travel crowds
Book now
Beat everyone else to the best reservation availability by booking early. Some travelers hold out for a last-minute deal, but you might be able to get the best of both worlds: Many rental car and hotel companies allow you to make a reservation now, but you don't pay for it until you arrive at the check-in counter (and sometimes not until you return the car or check out of the hotel).
If you make a reservation and then spot a lower deal, you can rebook at a lower price and cancel the original reservation (sometimes you can call customer service and they'll honor the lower rate without going through the hassle of rebooking). Always read the fine print for any terms around cancellation, but this typically works at hotels and rental car companies where you pay in person at the counter or hotel desk.
Travel in the offseason
Avoid traveling during busy seasons like summer, long holiday weekends and the winter holidays.
However, if you want to avoid the sluggishness of the offseason, you can book during another time of year instead: shoulder season.
Use credit card points and miles
Inflation is hitting especially hard this year, but points inflation is real — and occurs almost every year as hotels and airlines regularly raise the number of points and miles needed to book travel.
But in 2023, some rewards are more valuable. That's because while many cash prices have increased, some points redemption rates haven't caught up yet. Inflation is rough, but the good news is it makes those credit card points and frequent flyer miles that much more valuable.
The article Larger Crowds, Less Chaos: Why Summer Travel May Be Less Bumpy originally appeared on NerdWallet.